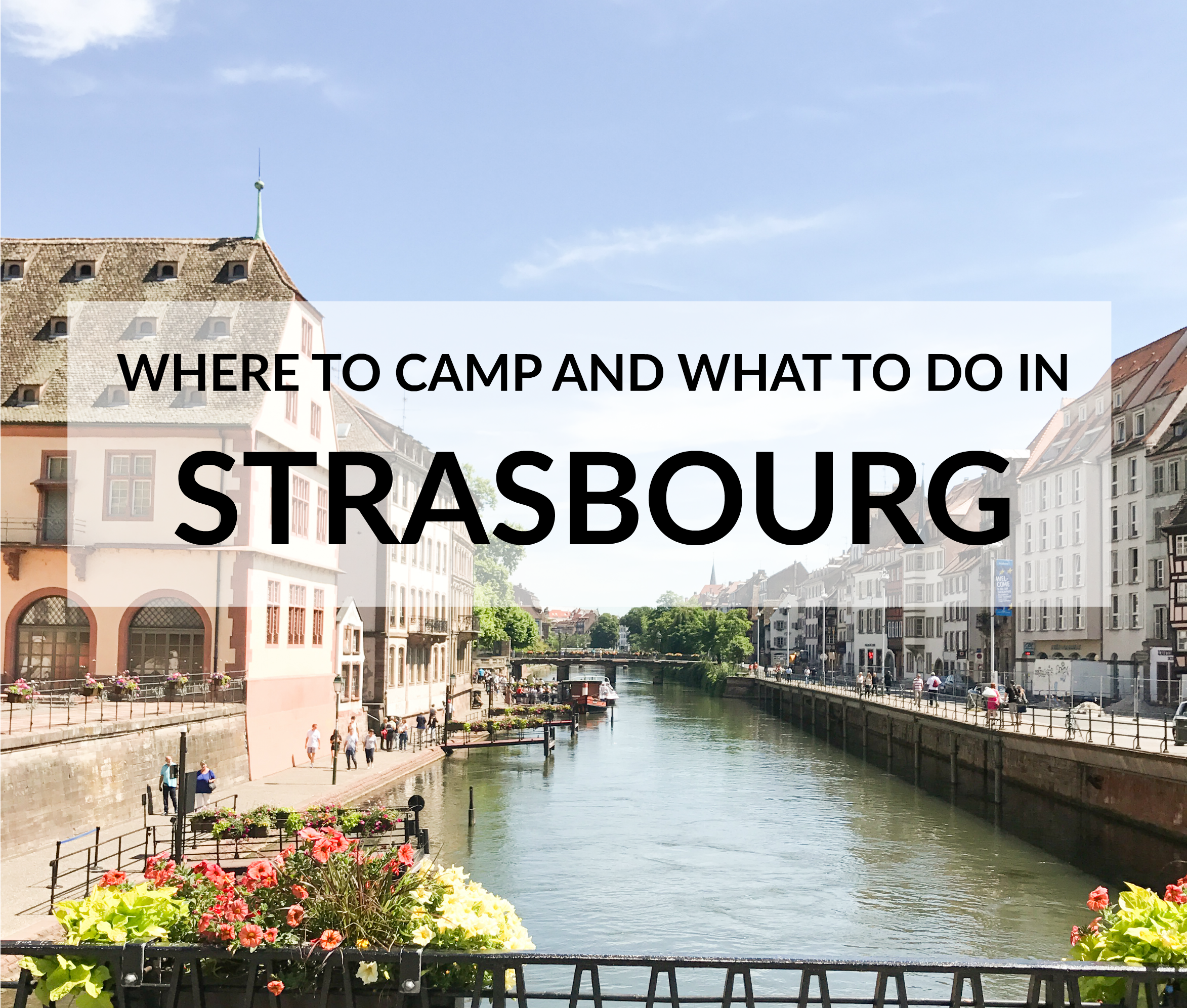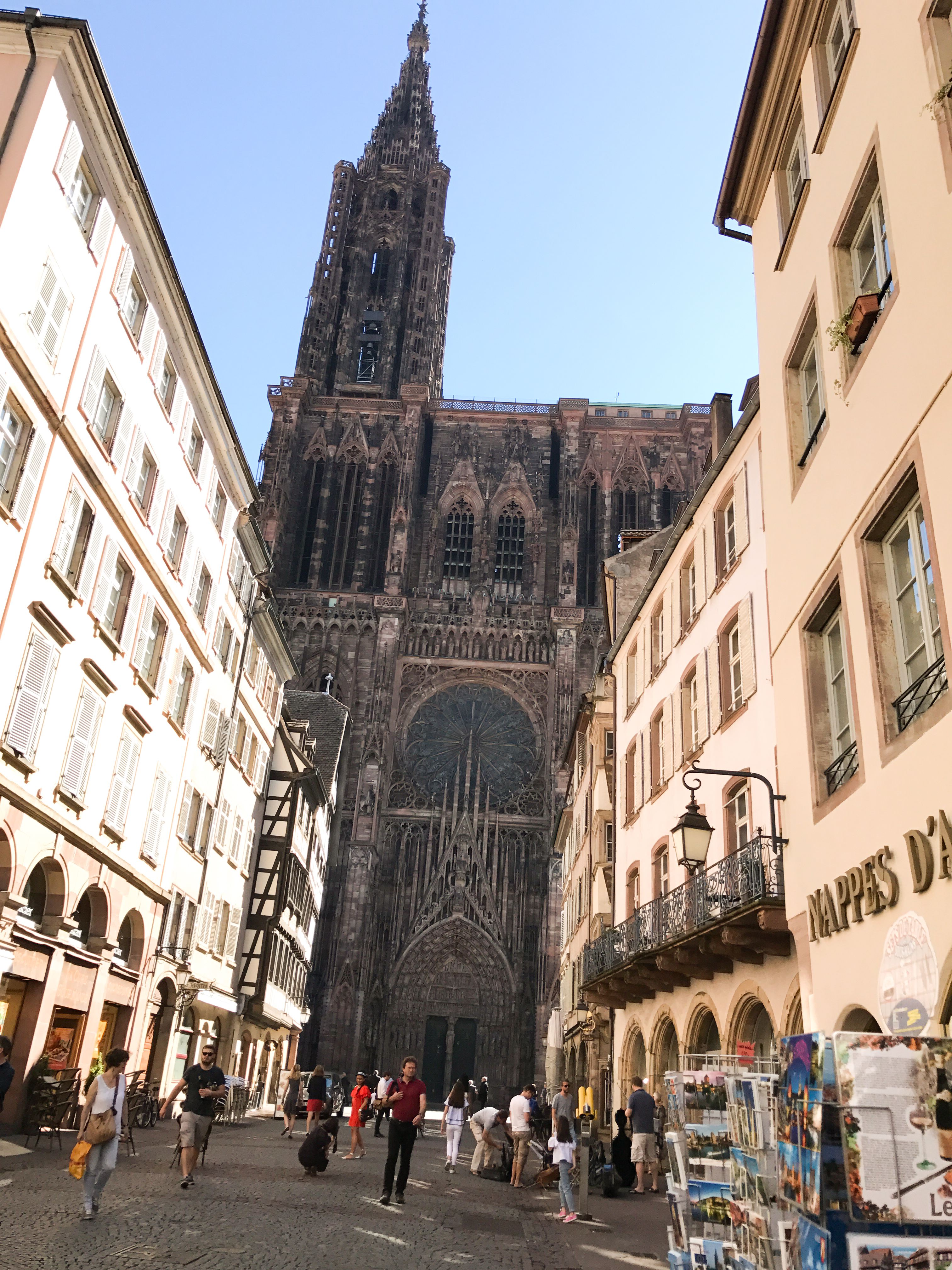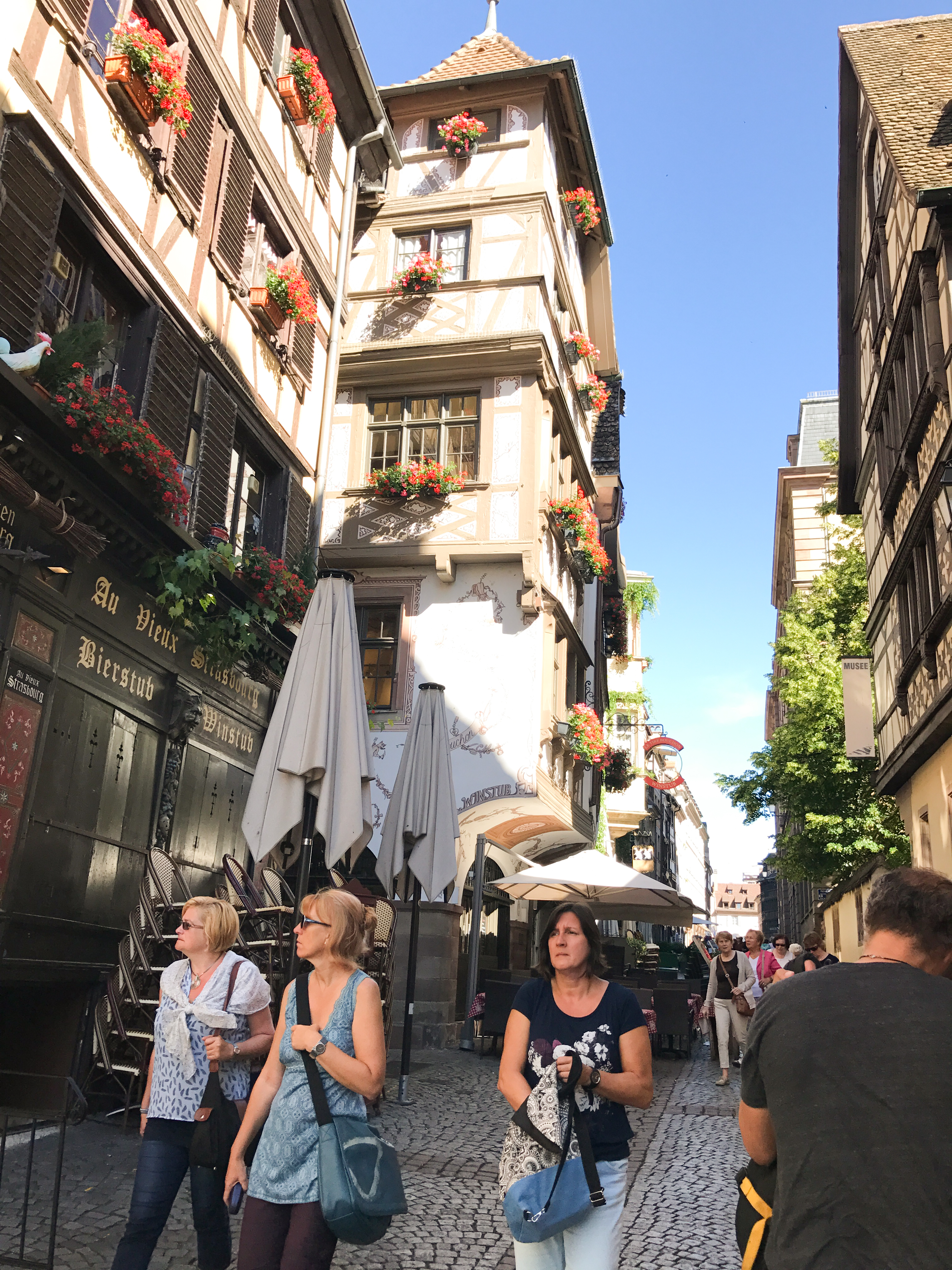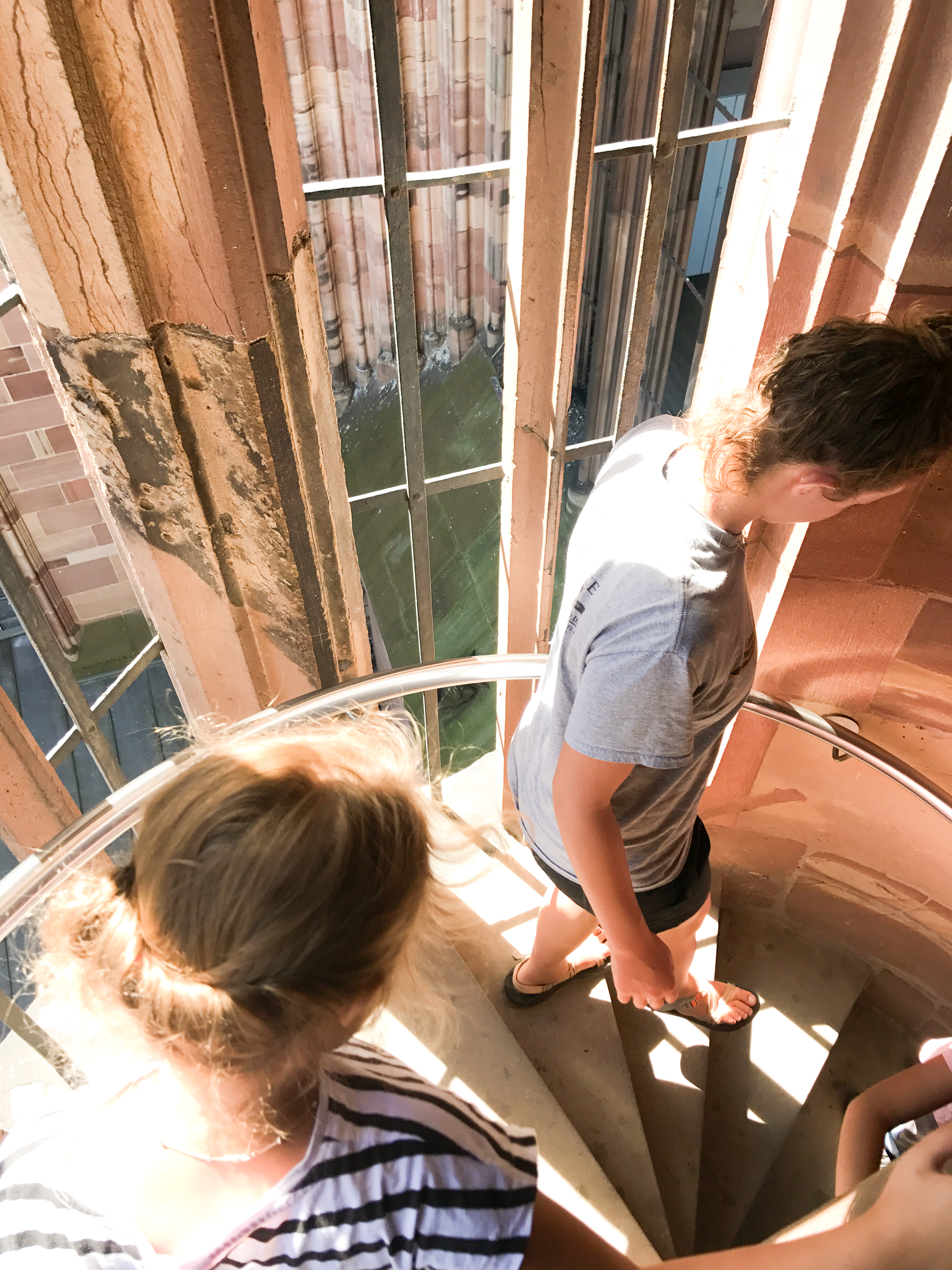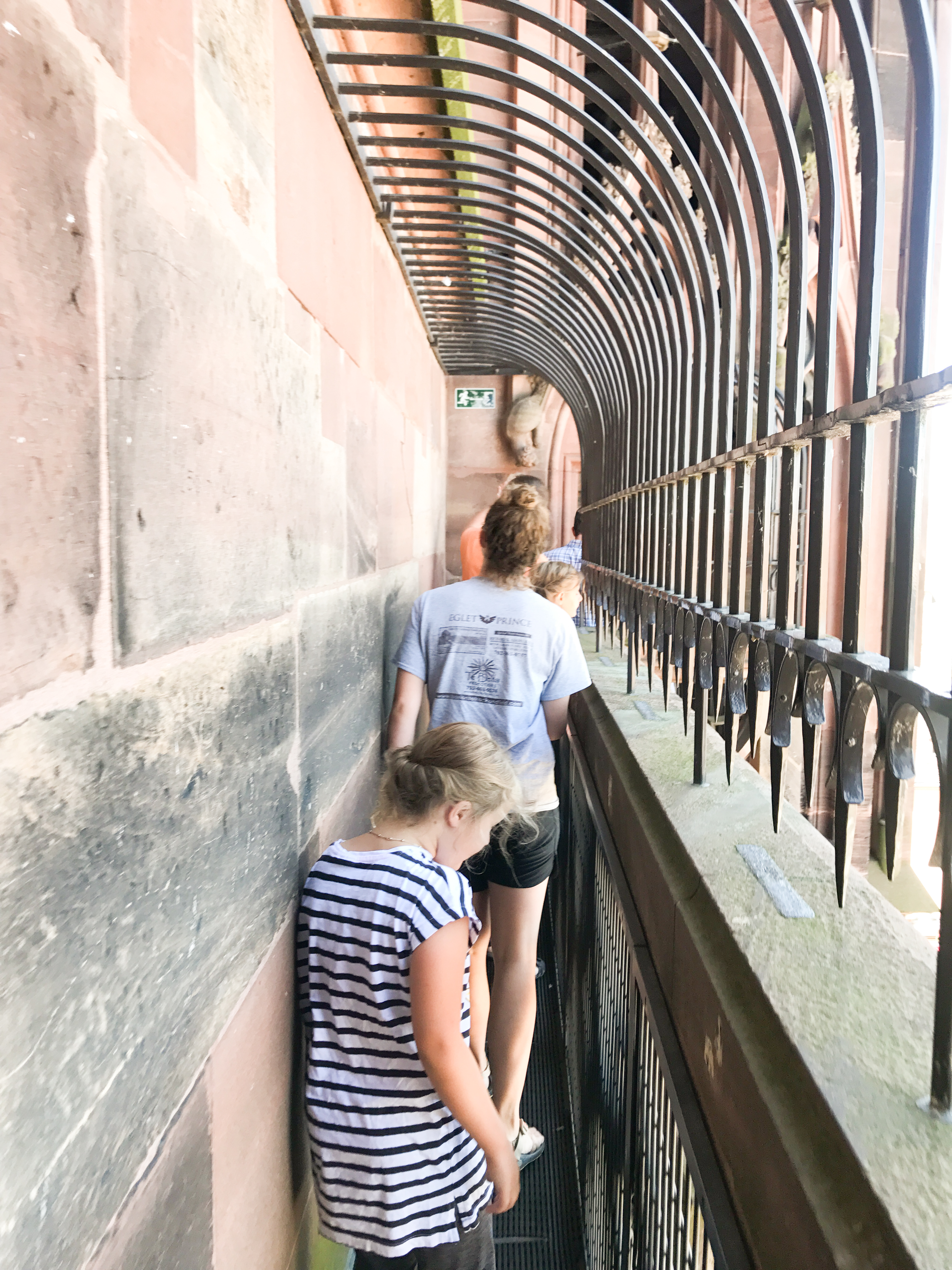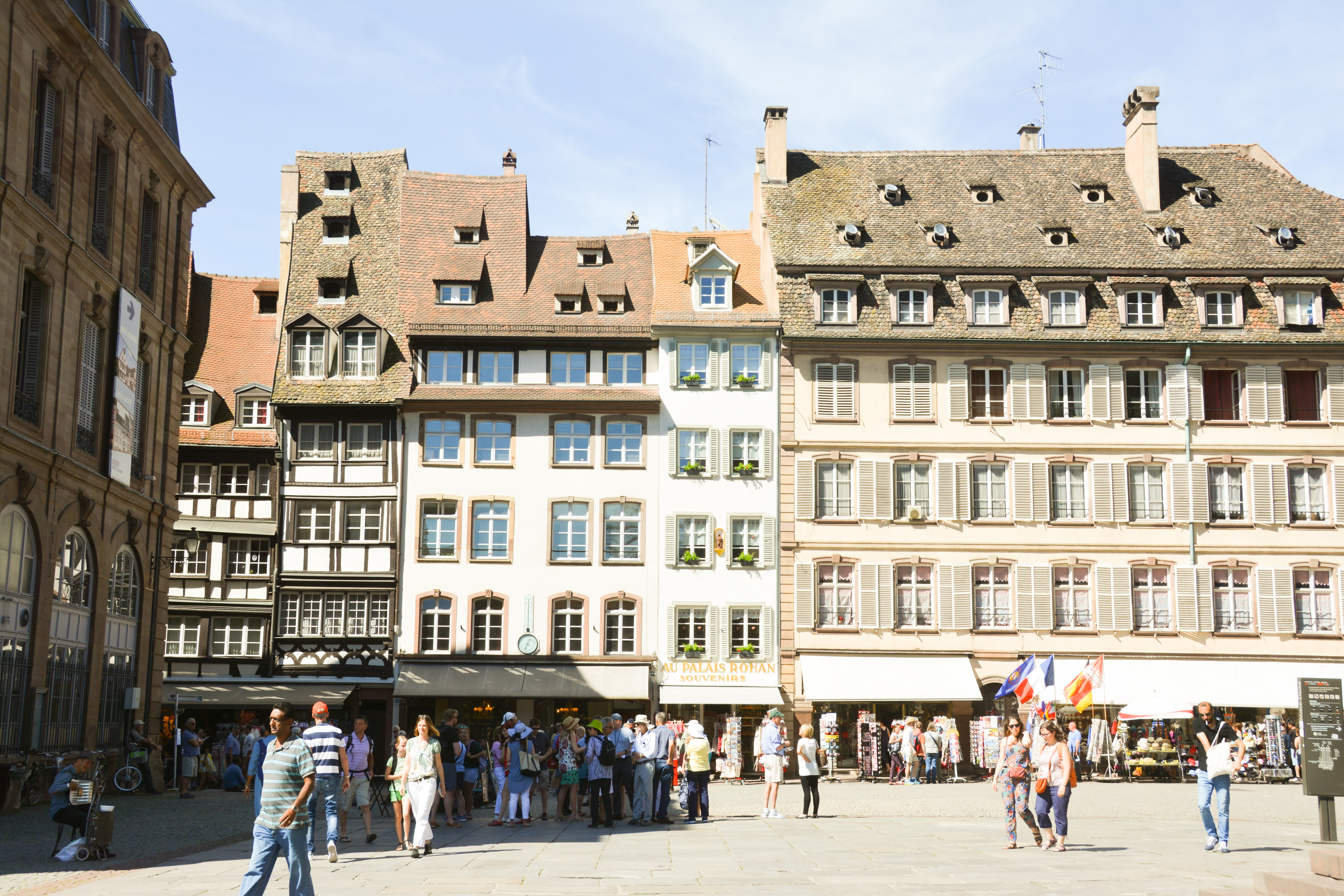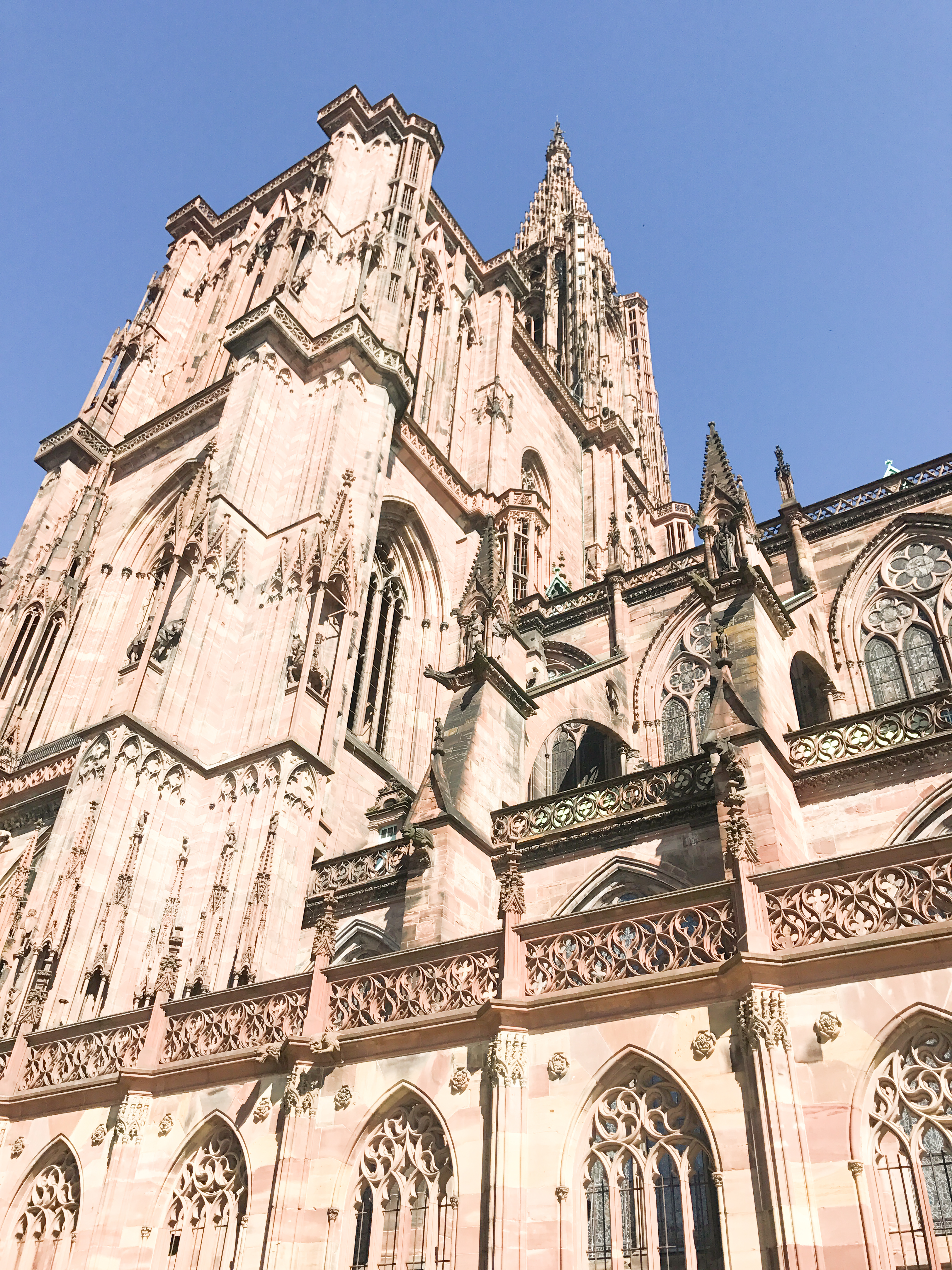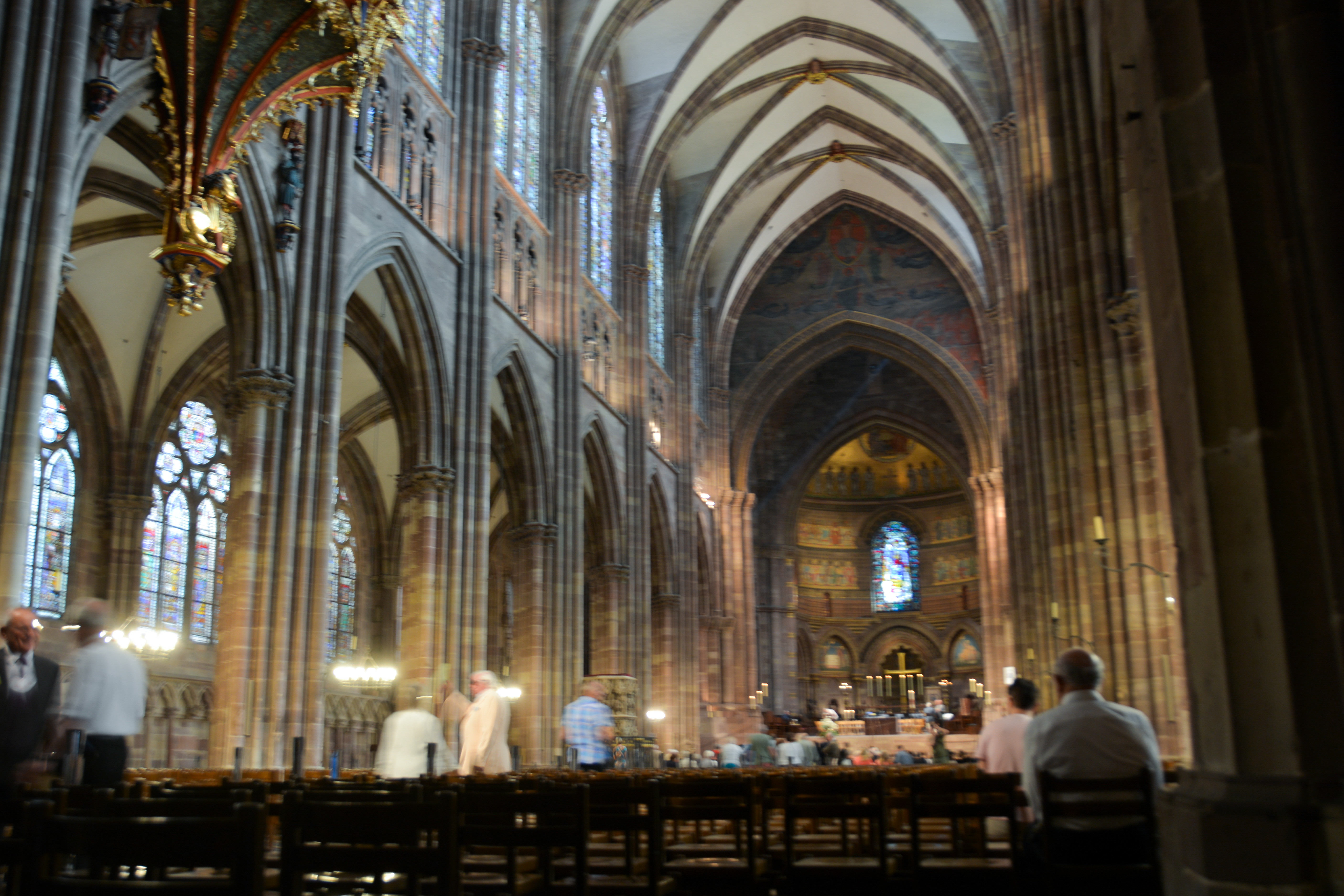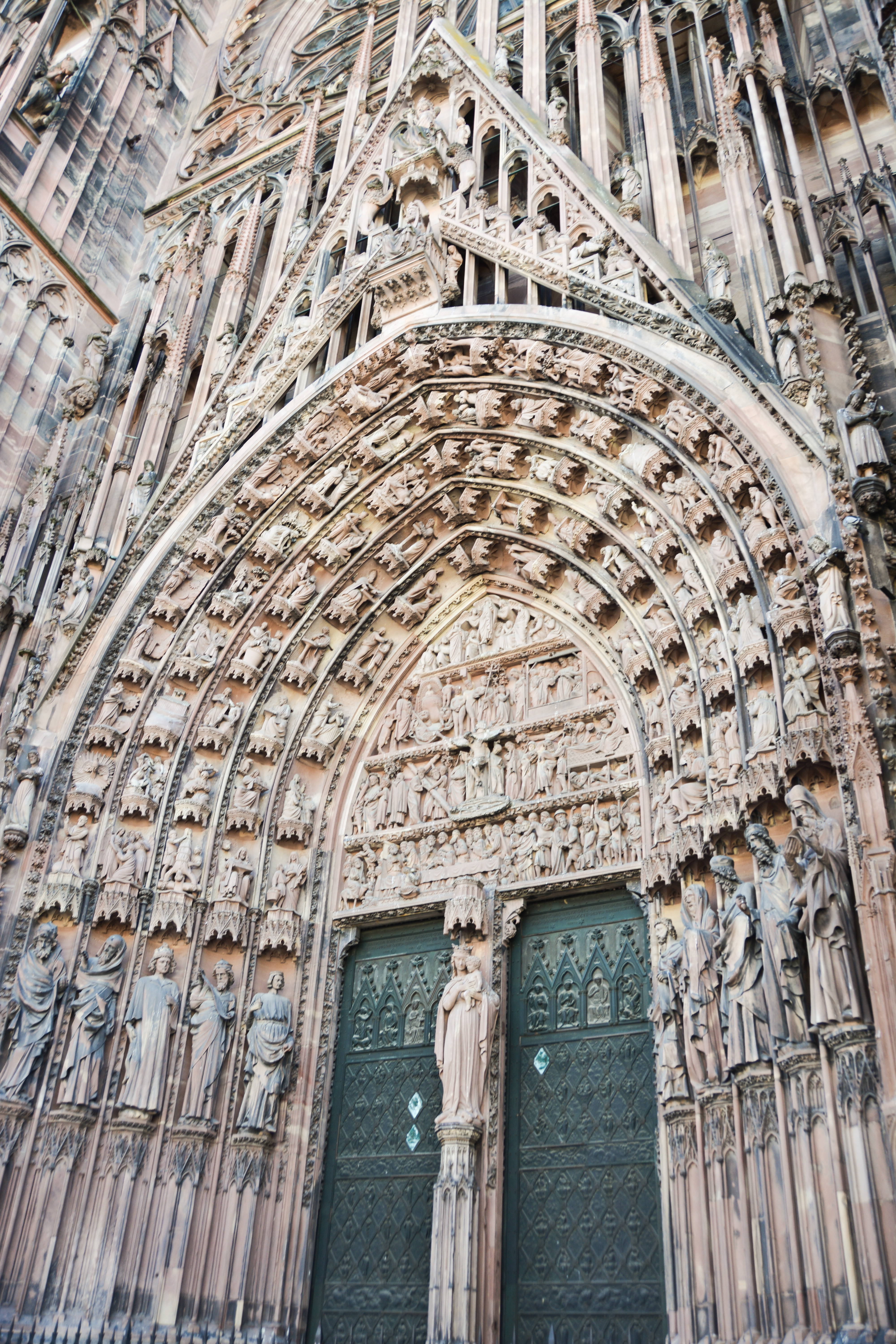 When you visit, Strasbourg, France you will love the beautiful medieval churches, quaint half-timbered houses covered with flowers, beautiful canals, and cobbled lanes. Images that are straight from a Black Forest fairytale. For good reason, we like to think that fairytales are alive and well in Strasbourg, France.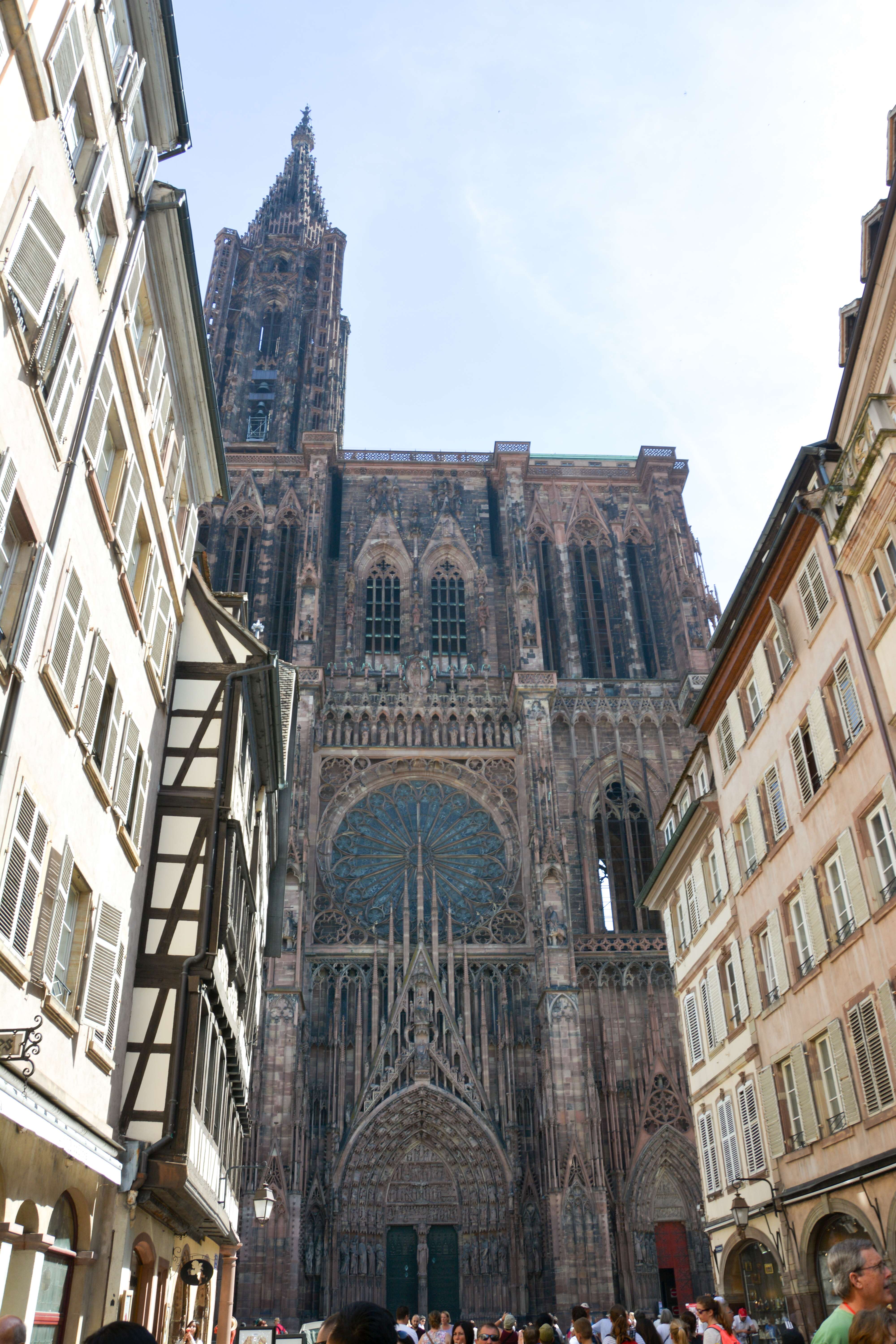 Sitting on the border of France and Germany, Strasbourg has a beautiful cathedral. The Strasbourg Cathedral is a Gothic masterpiece that was once the highest Medieval building in all of Europe. Also, today it is still the sixth tallest church in the world. The cathedral was described by Victor Hugo as a "gigantic and delicate marvel," and by Goethe as a "sublimely towering, wide-spreading tree of God." The interior is filled with 12-14th Century stained glass windows, including its jewel: a beautiful rose window. These priceless windows disappeared during WWII and were discovered by the Americans tucked away in a salt mine in Germany. In addition, the Strasbourg Cathedral has an astronomical clock put together by artists, mechanics, and mathematicians. The clock's mechanism dates back to 1842. At solar noon (12:30) the figures portraying the different stages of Jesus's life parade by.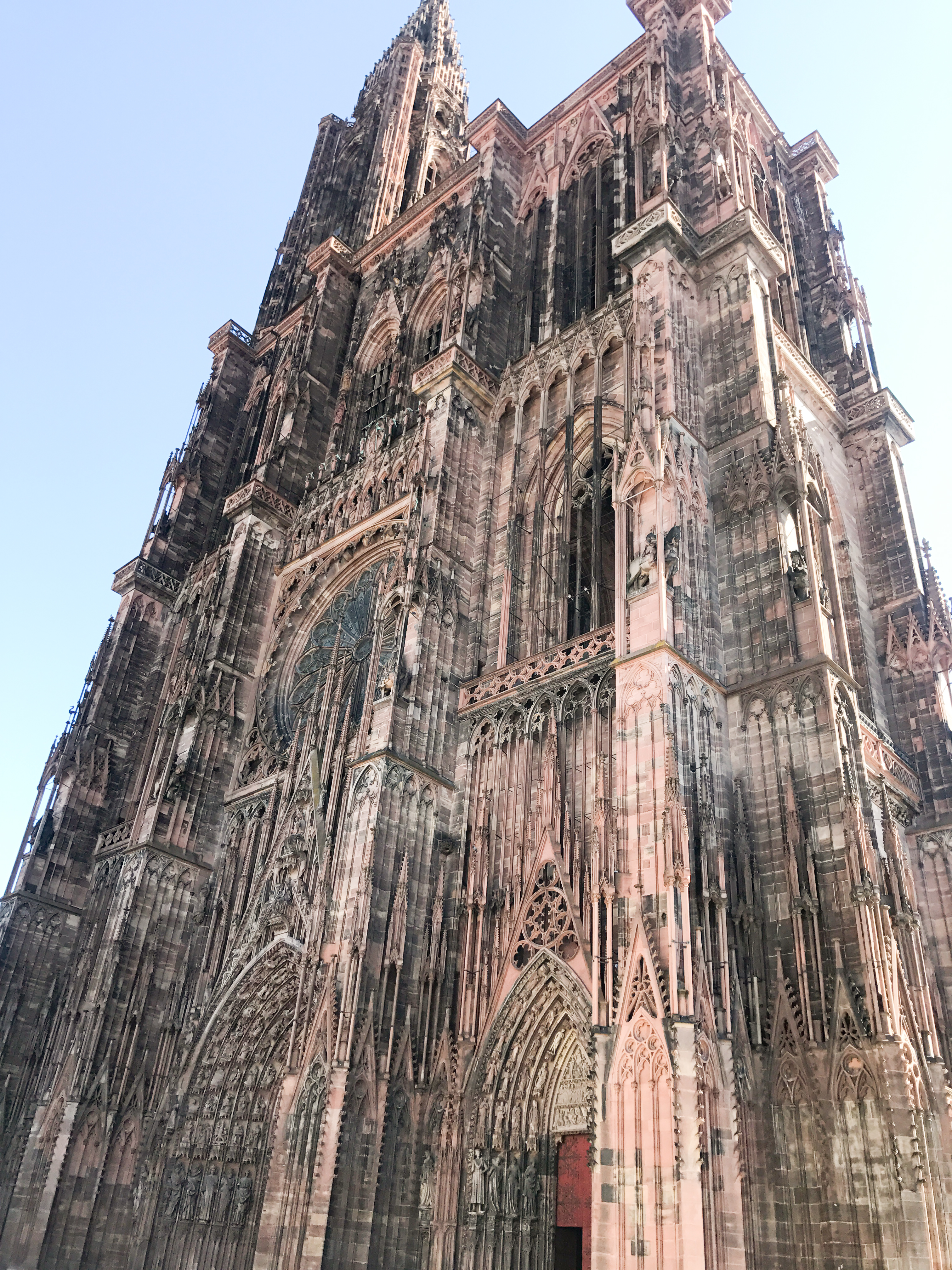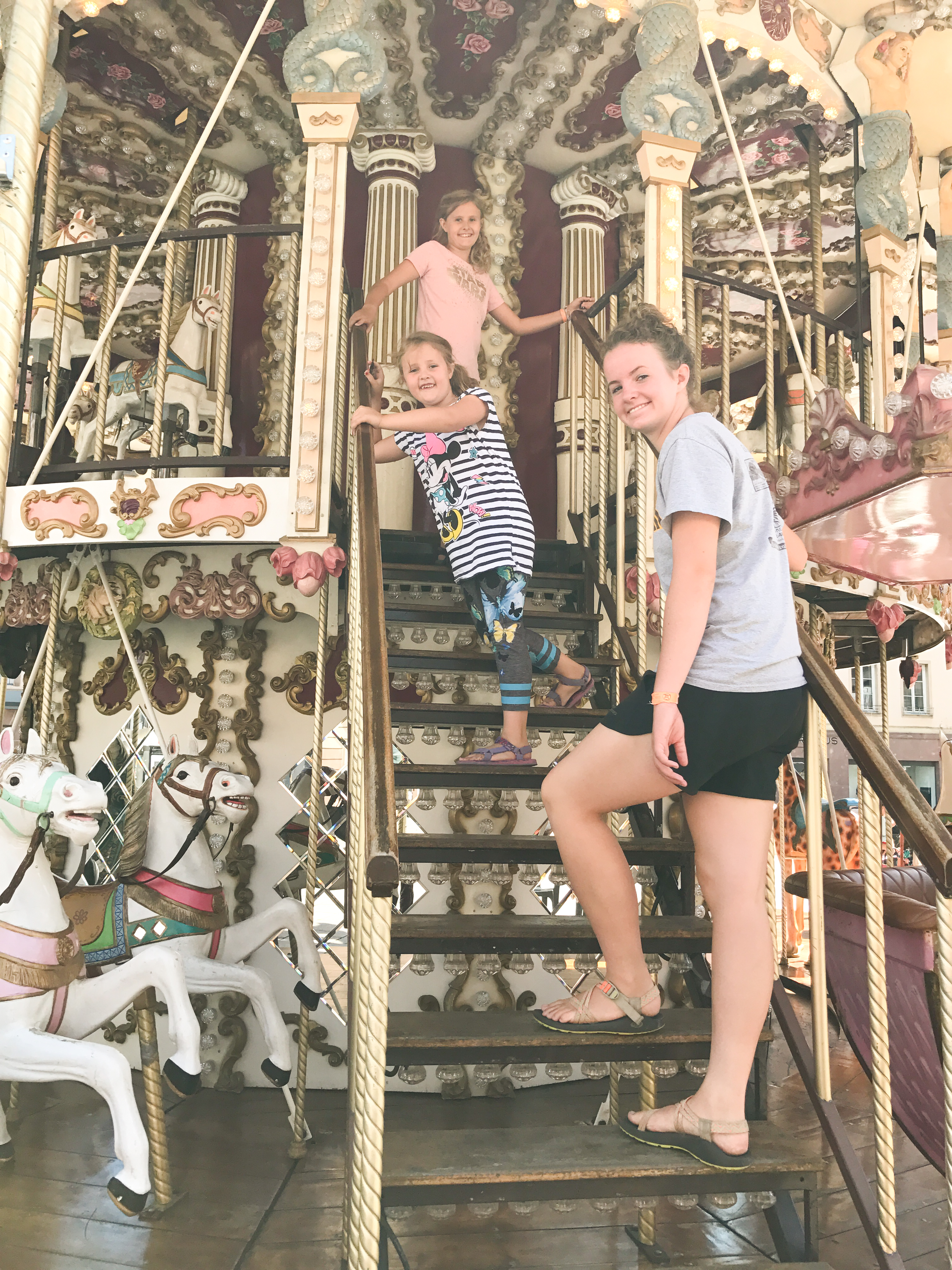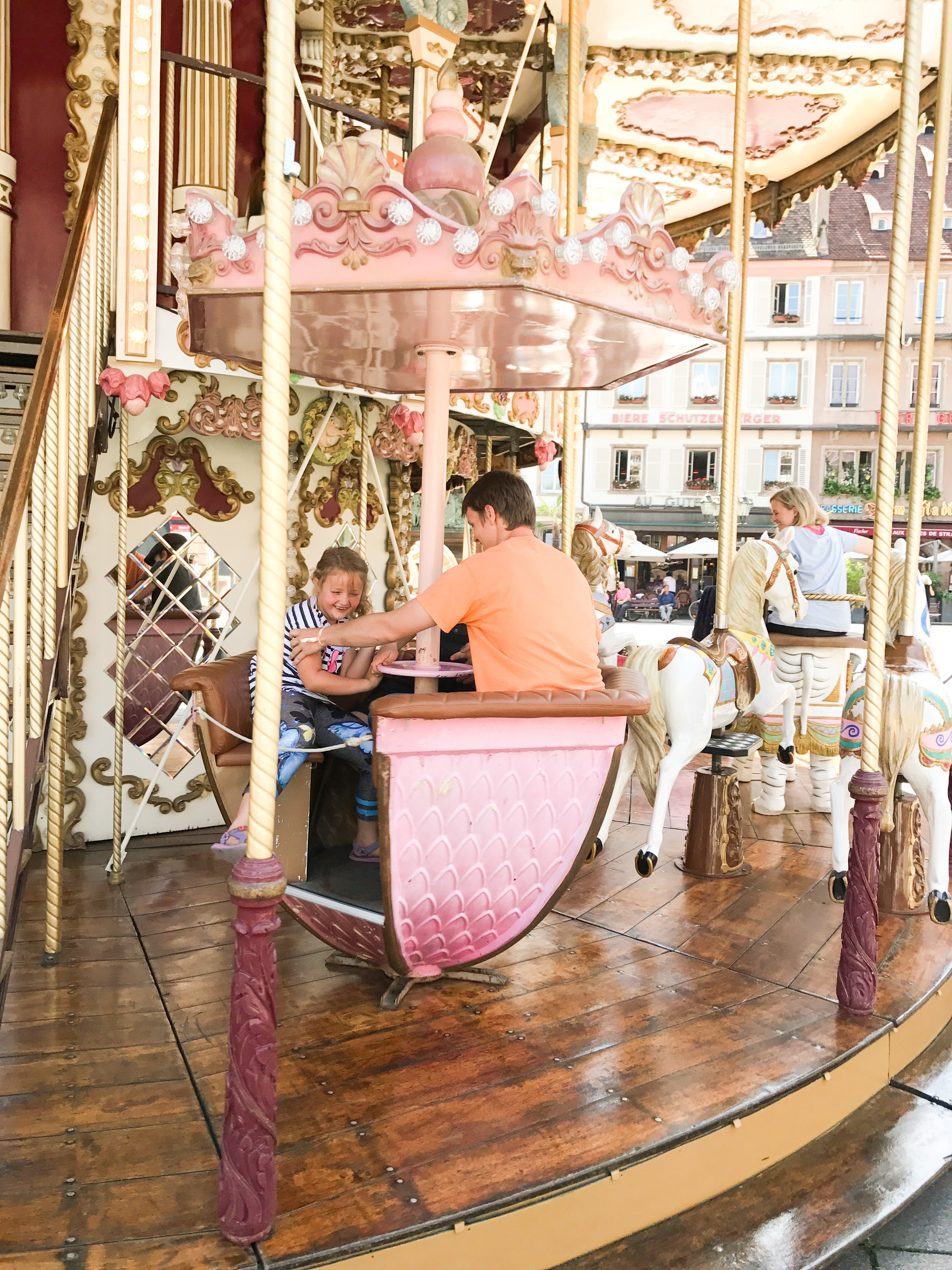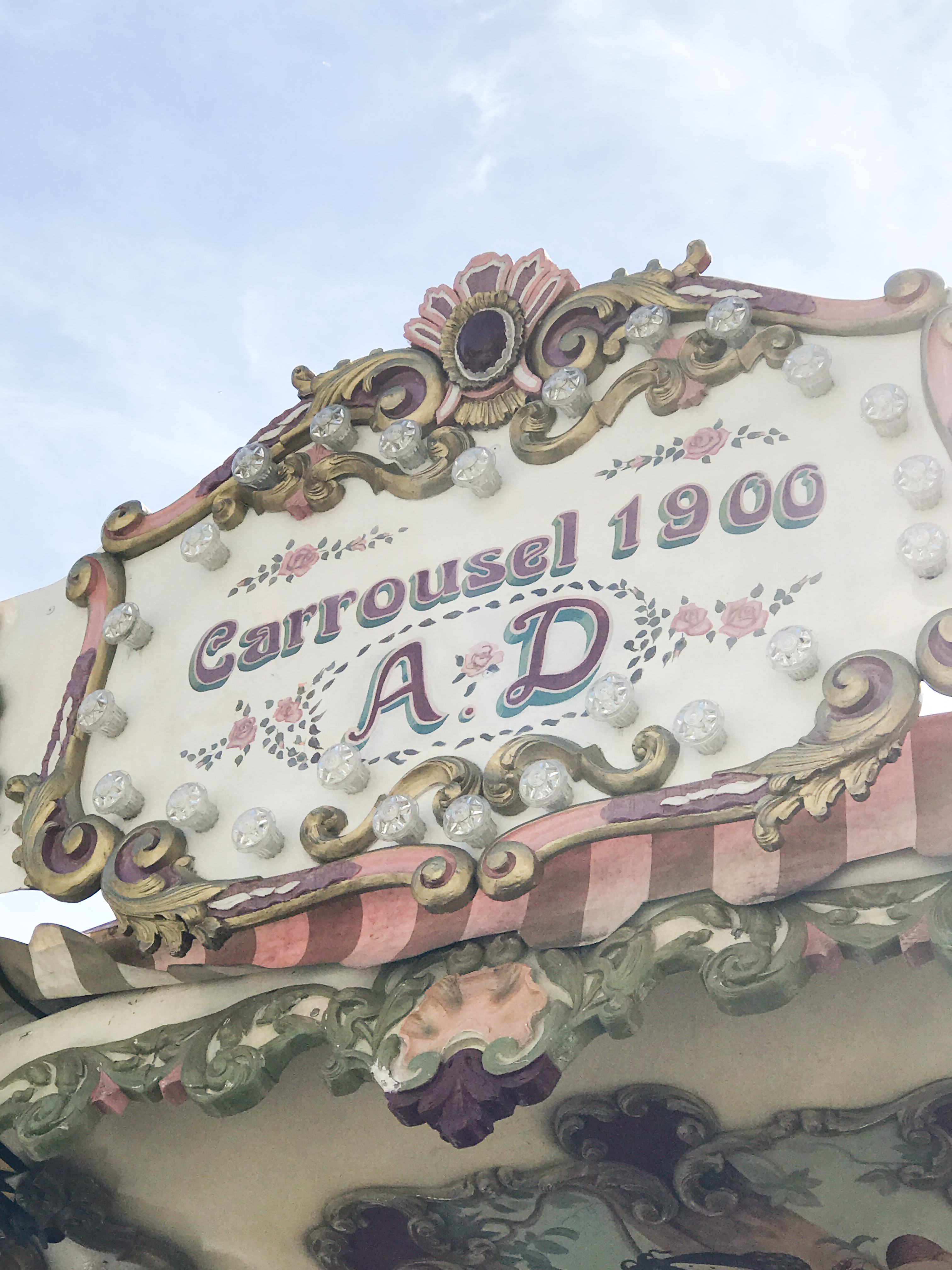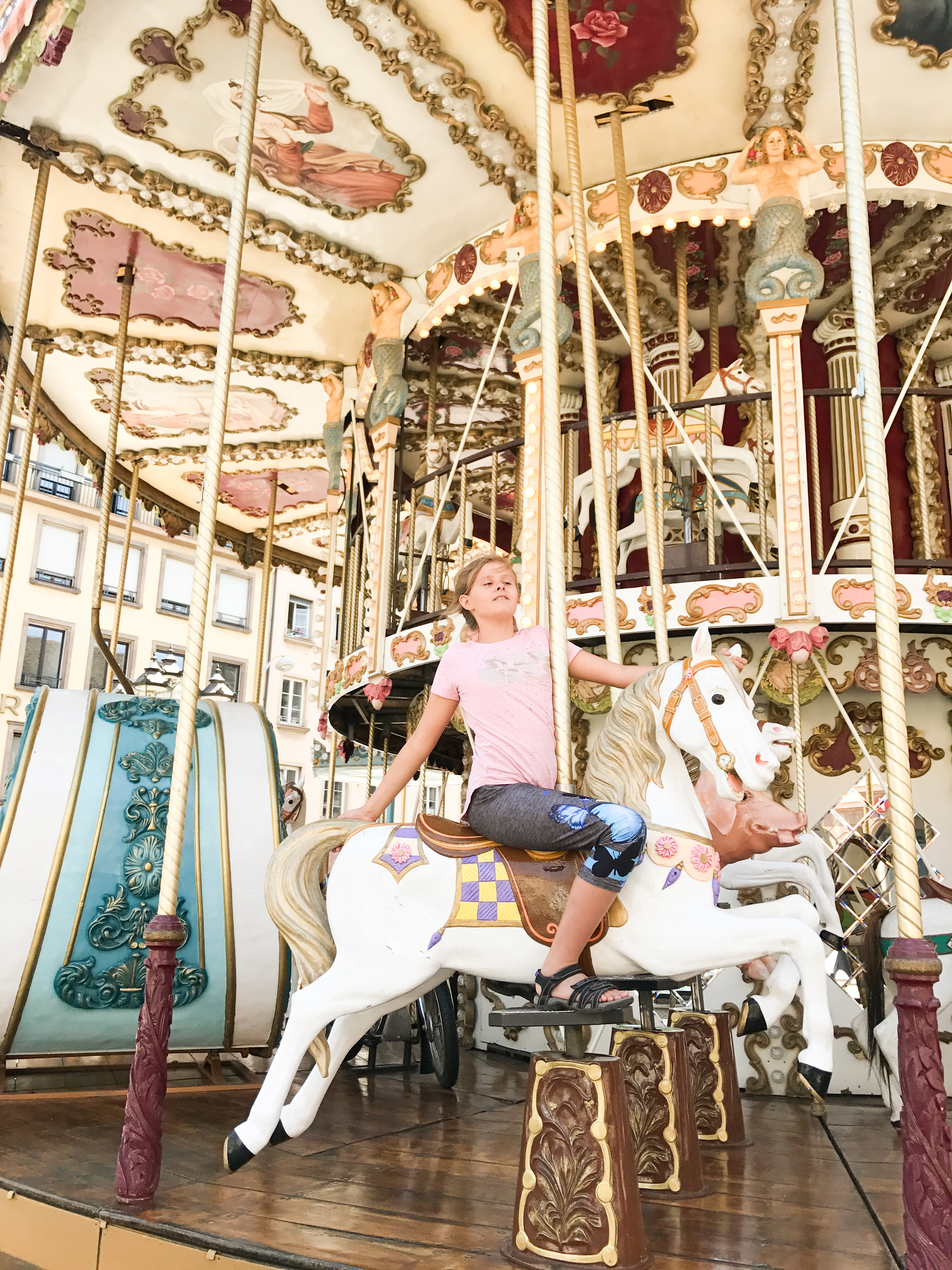 Grande Ile River is the heart of this city. The river is surrounded with medieval bridges, half timbered houses, and cobbled squares in the center of the city. Strolling through the city is charming and delightful. We picked up some of the most delicious pastries in a corner cafe, listened as street musicians played Mozart, and rode a carousel from the 1900s. Our only regret was that we only had half a day to explore this charming city.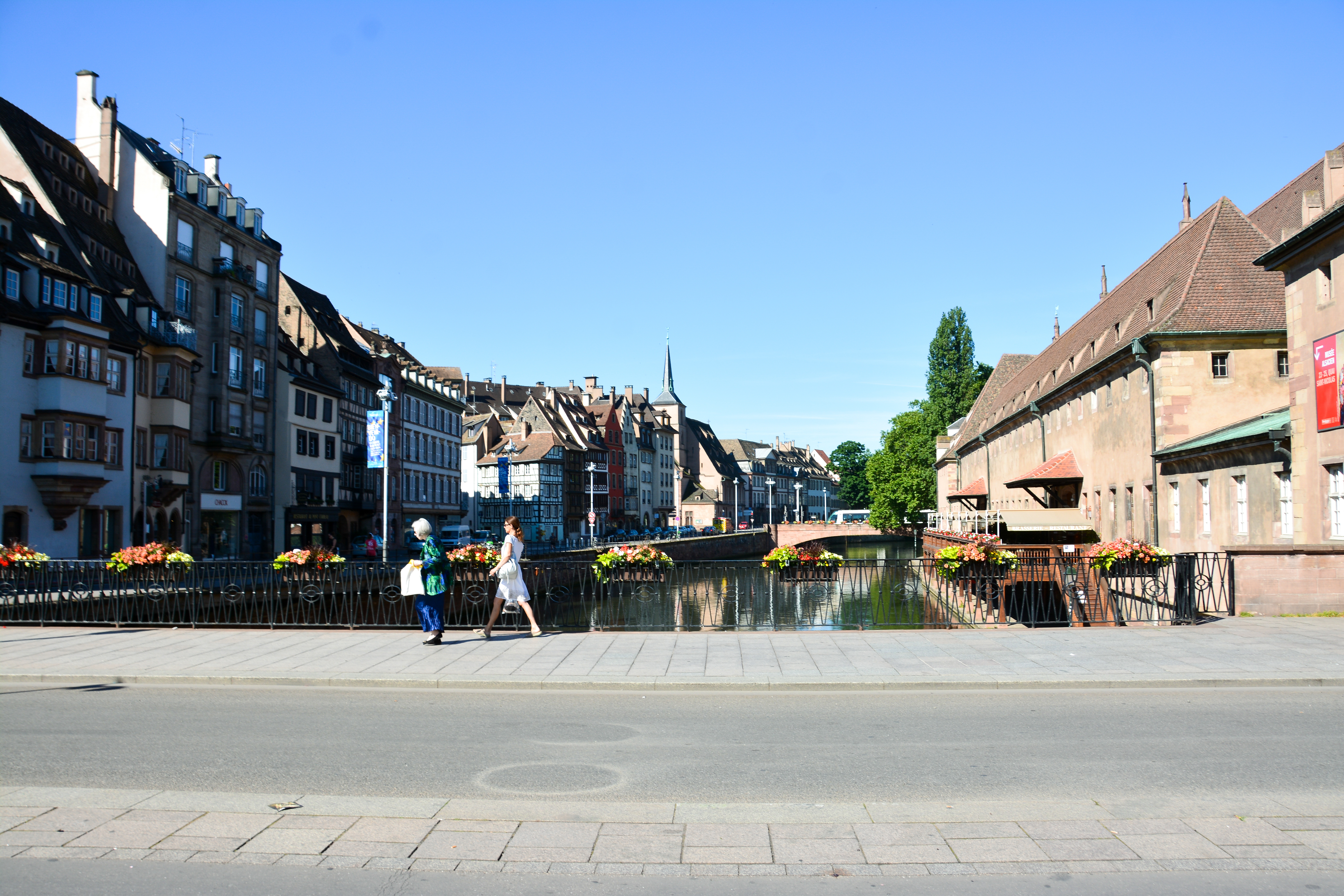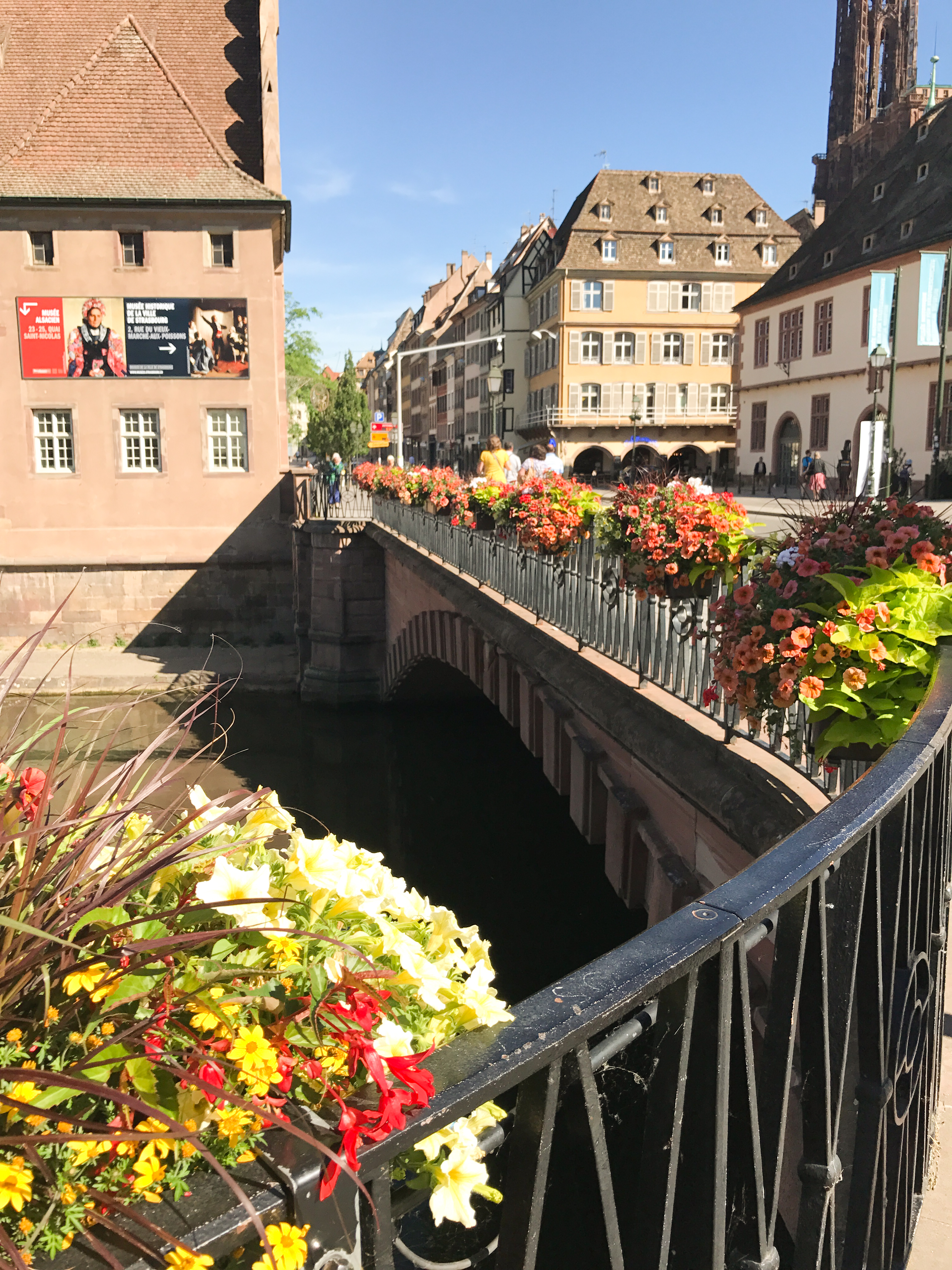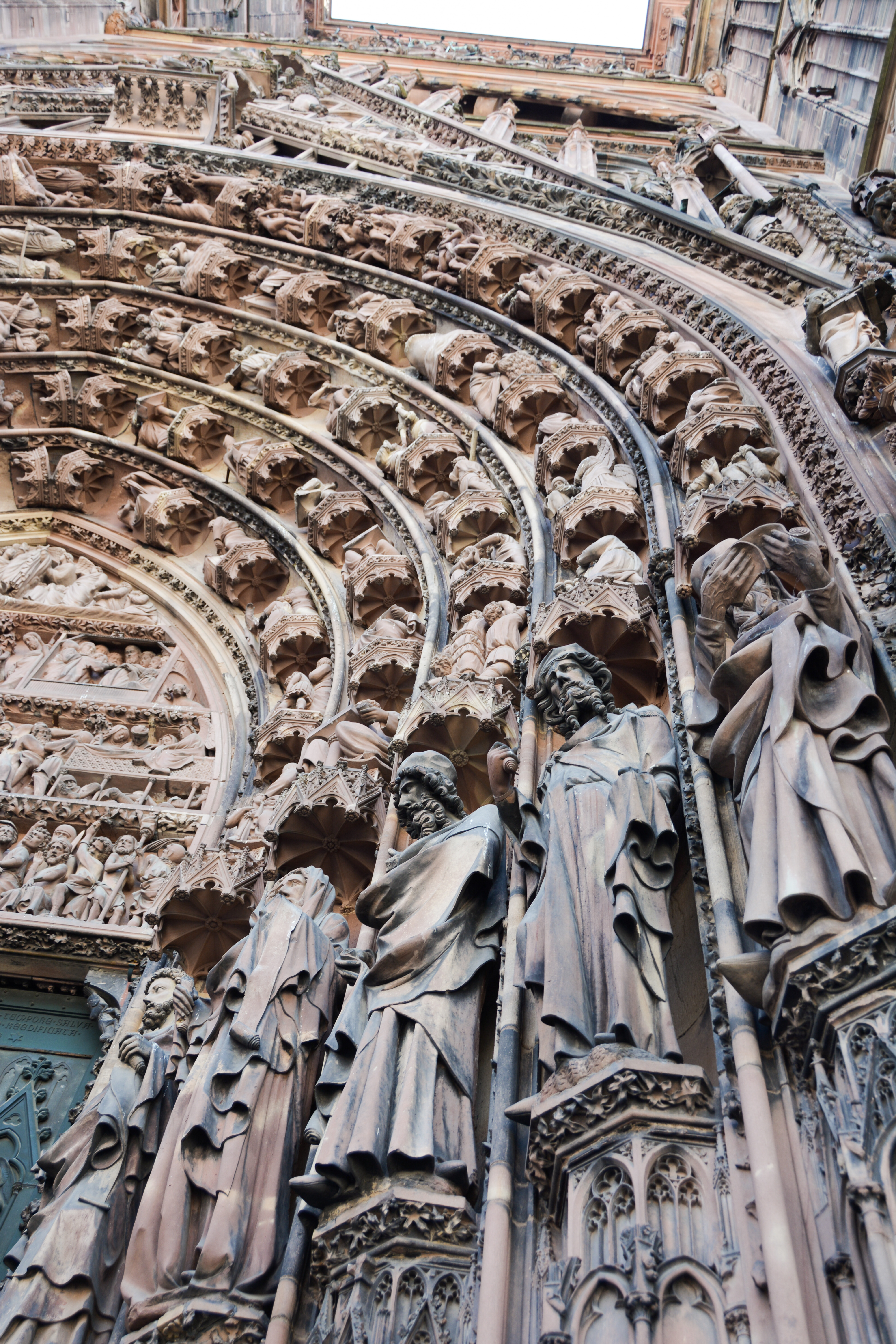 As far as lodging, we stayed at Camping Indigo Strasbourg. The facilities are all brand new and it only cost 87 Euros to stay in a cute cabin that sleeps six people. In our cabin, there is a wood burning fireplace with two logs that are provided. The kitchen is well stocked with everything you might need to cook a meal for your family: pots, plas, fridge, silverware, etc. A huge benefit is that the bathroom is inside your cabin. When you are camping for 30 days in Europe, this is a huge deal!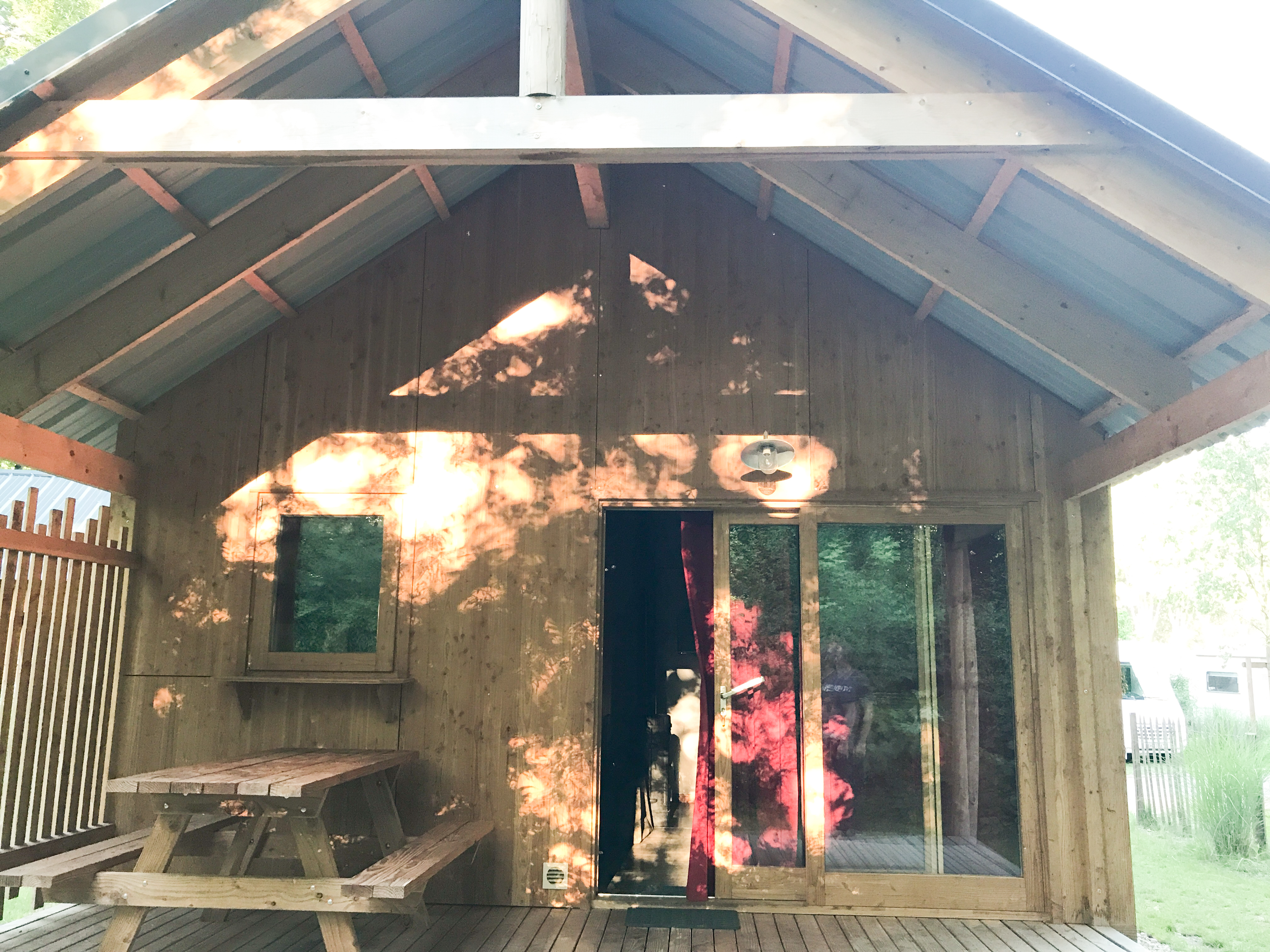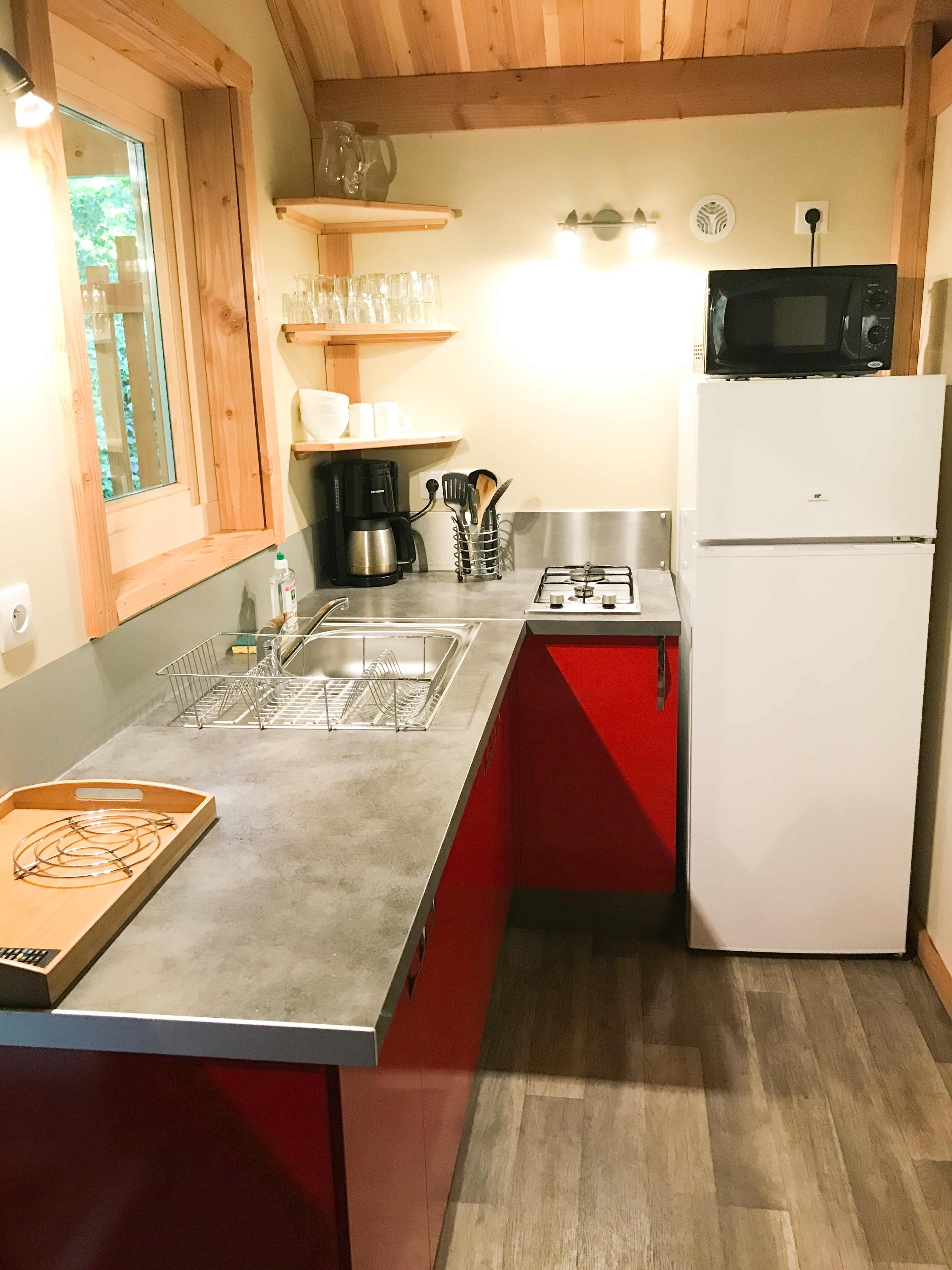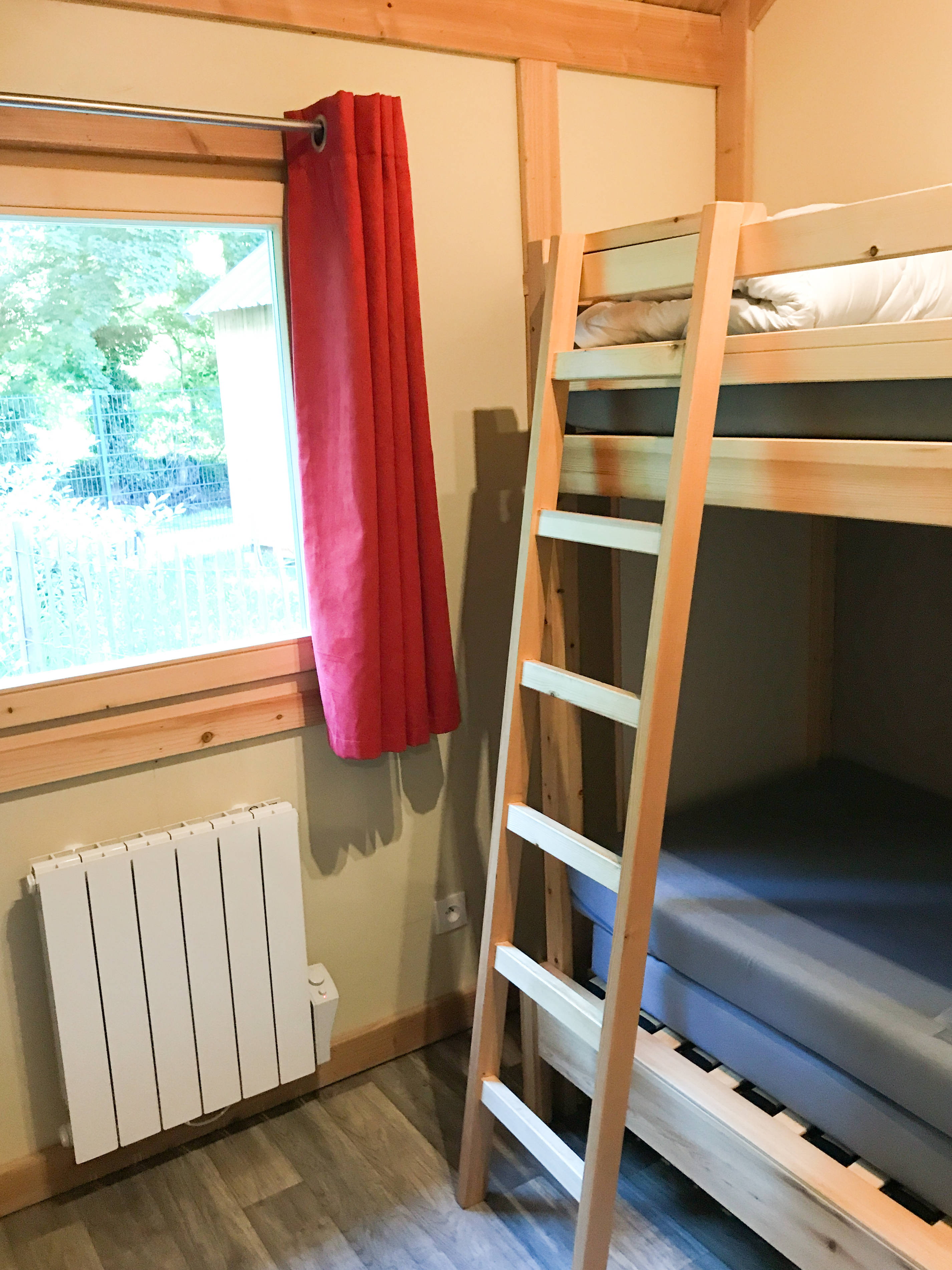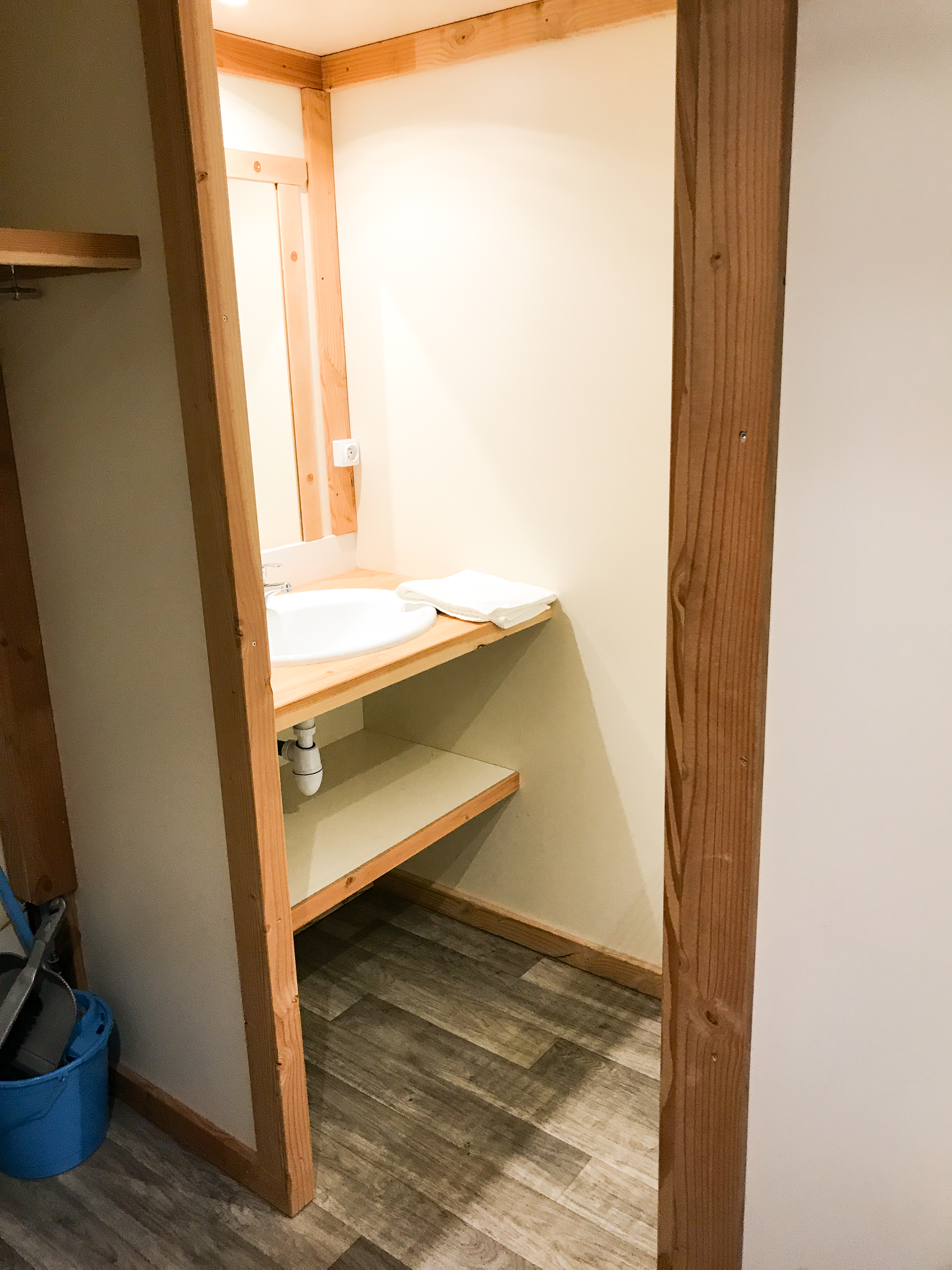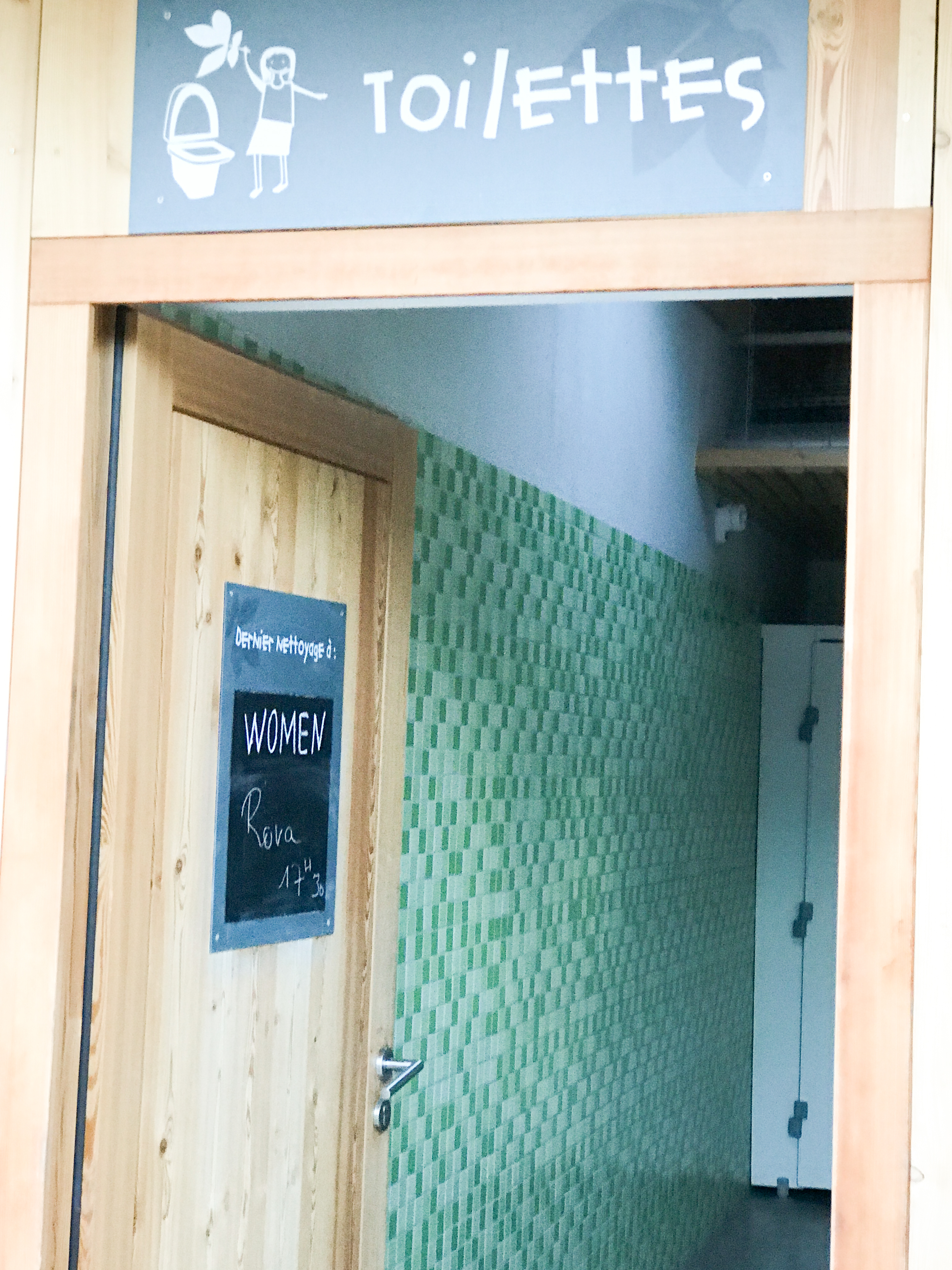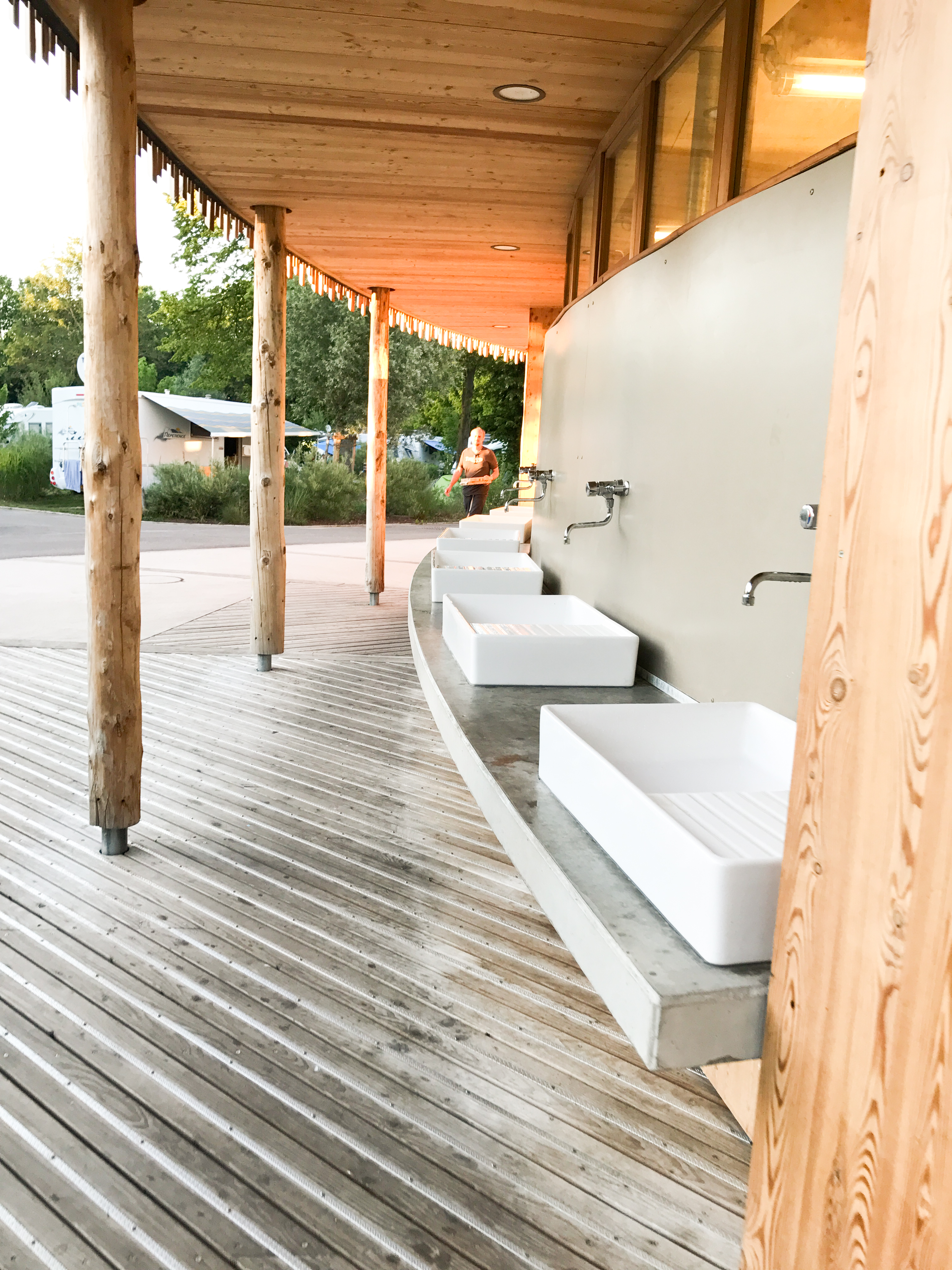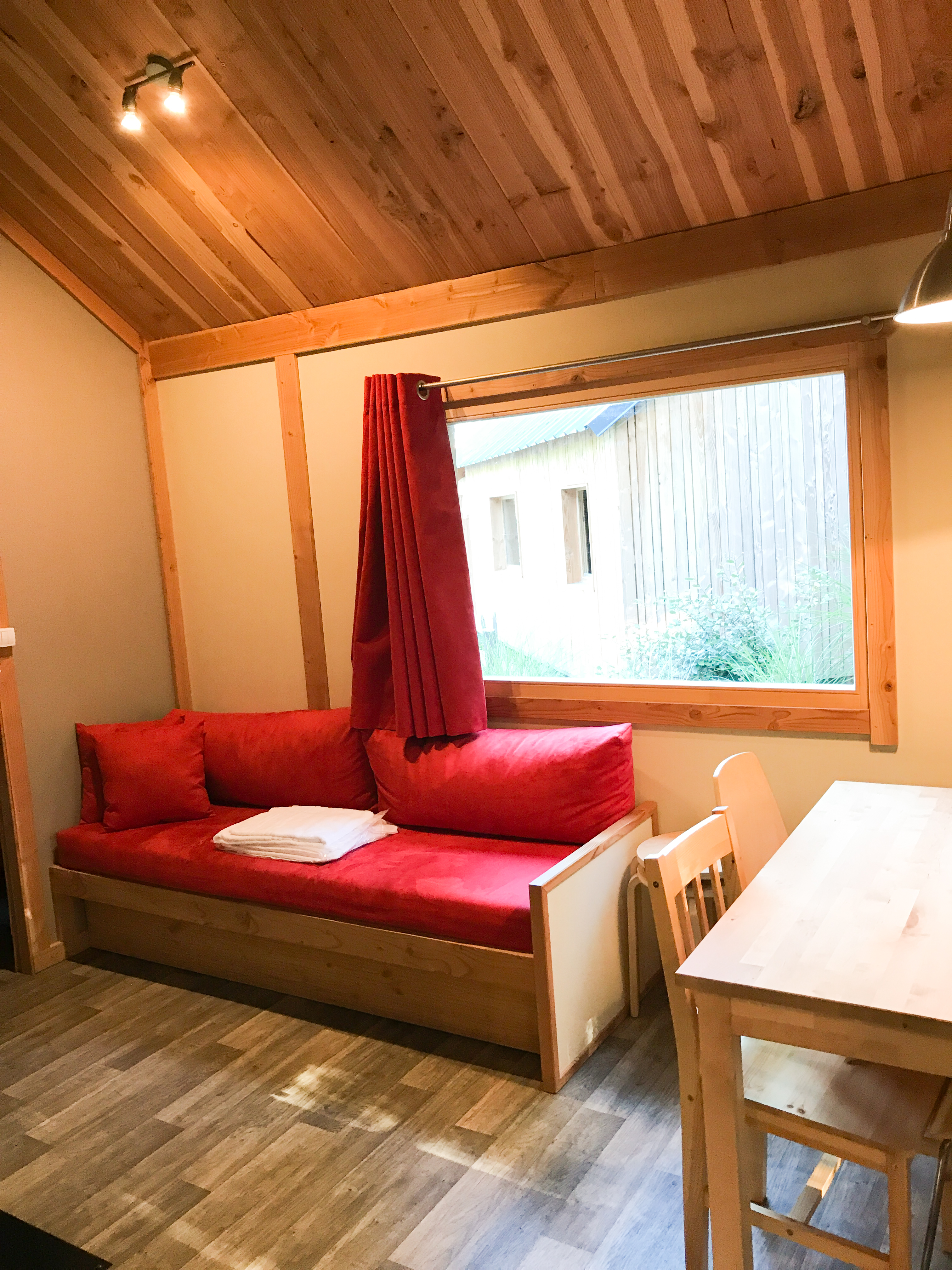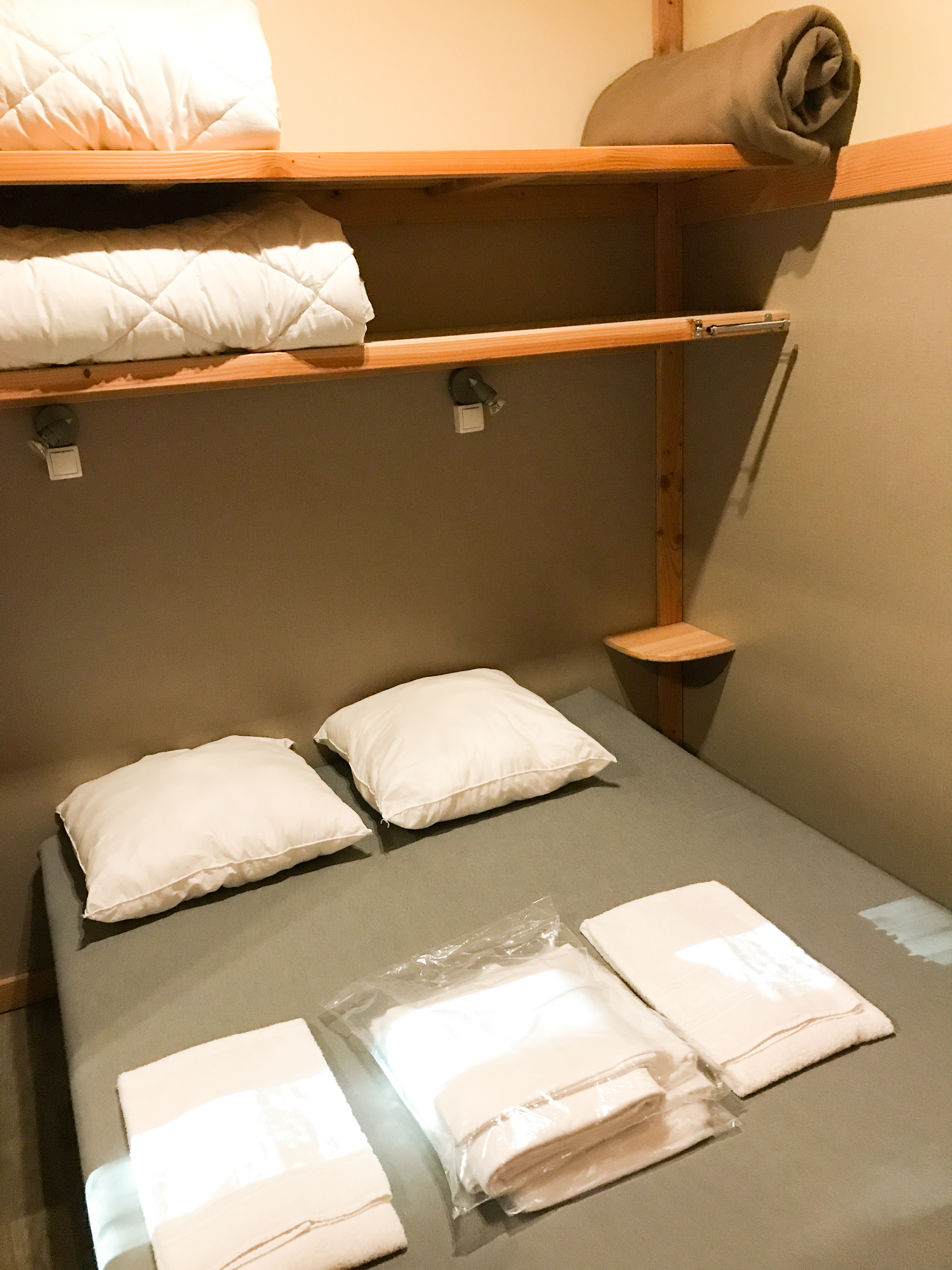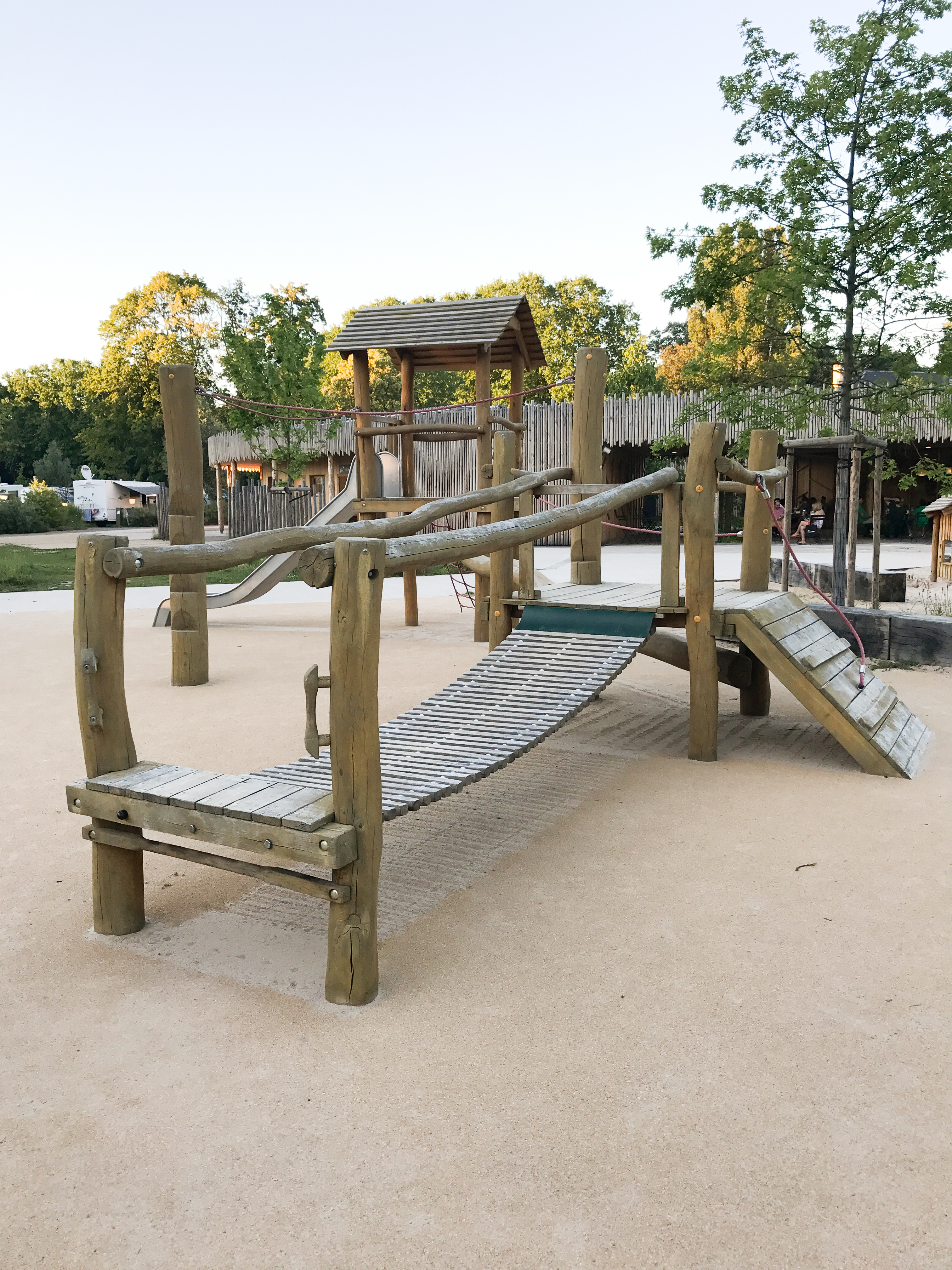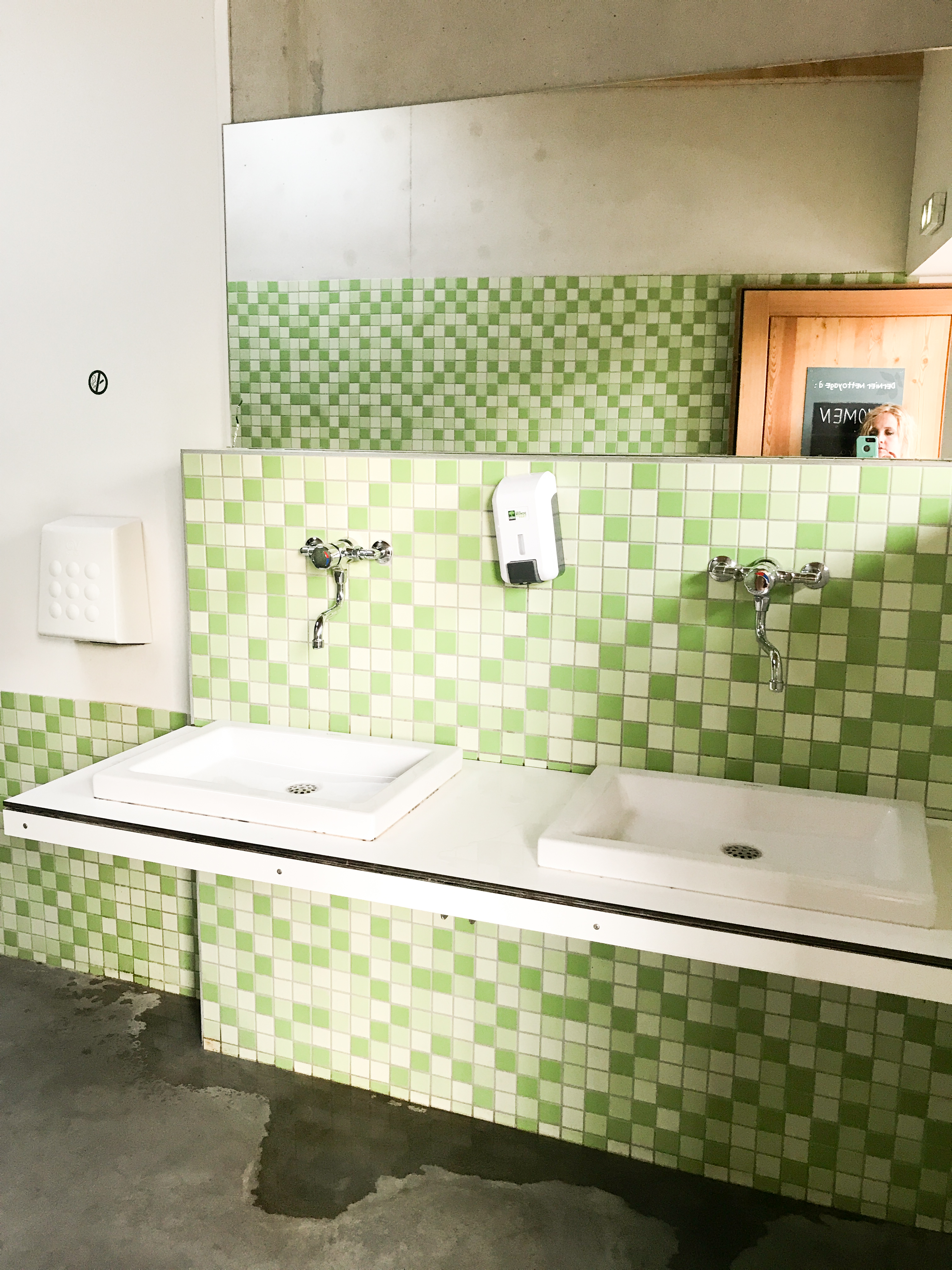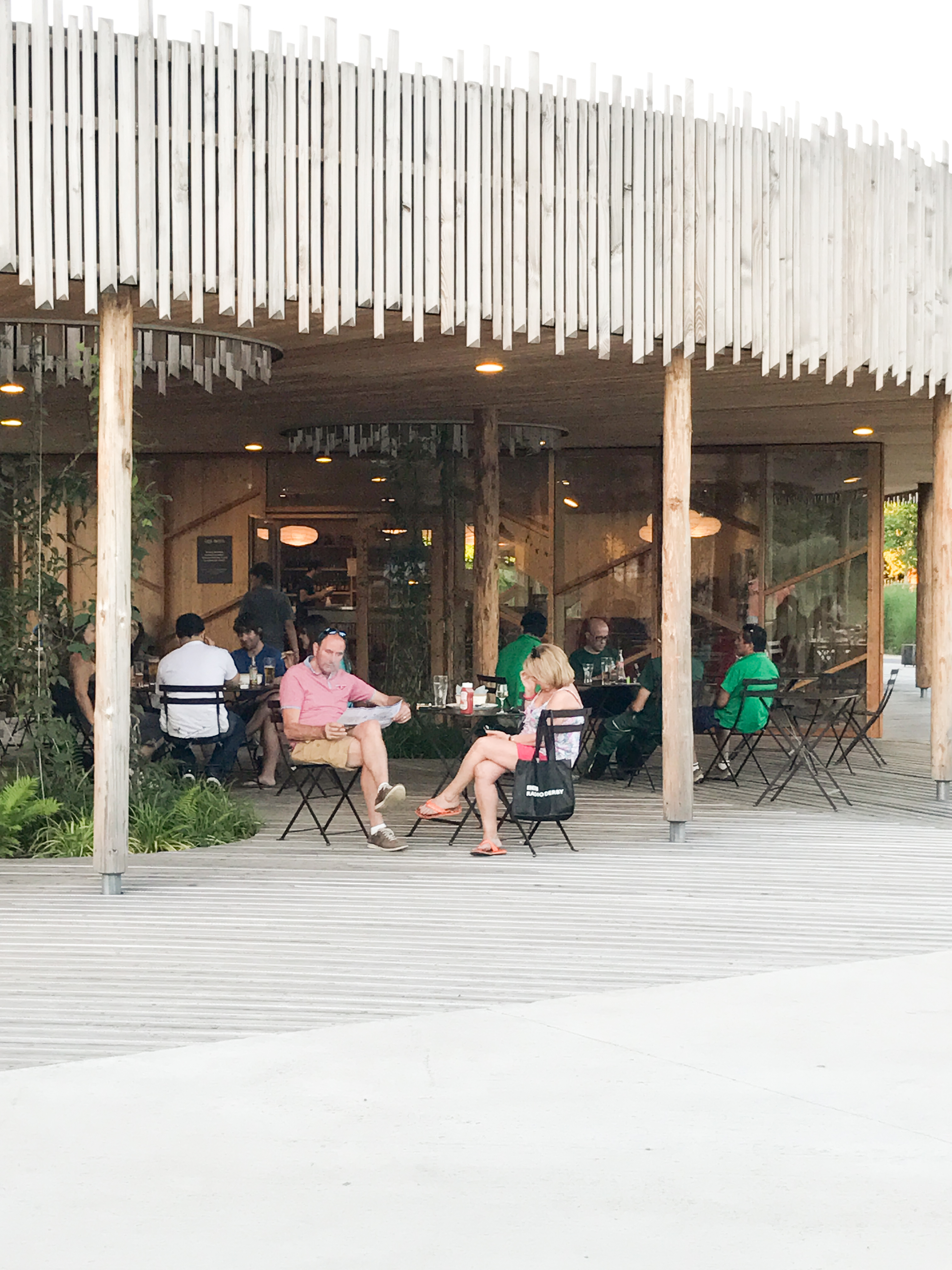 The restaurant has great prices and bread orders can be placed for the morning. The campsite's gate closes at 6pm (not uncommon for Europe). Even if the gates are closed, you can walk in and out of the gates anytime. Camping Indigo has a large swimming pool and great children's area. In addition, it includes a playset, board games to check out, and a ping pong table. Bikes are available to take to the city for only an Euro an hour. However, the only downside is that there is only one washer and dryer for the whole place, so we don't recommend doing laundry there. Overall, one of our favorite camping sites!
We hope you enjoy your next trip to Strasbourg. You'll love this charming city, we promise!
P.S. Finally, if you're in Paris, you'll want to check out Camping Indigo in Paris! As it is the same company that does Camping Indigo in Strasbourg, you get a lot of the same great quality things. Check out our review of it here!