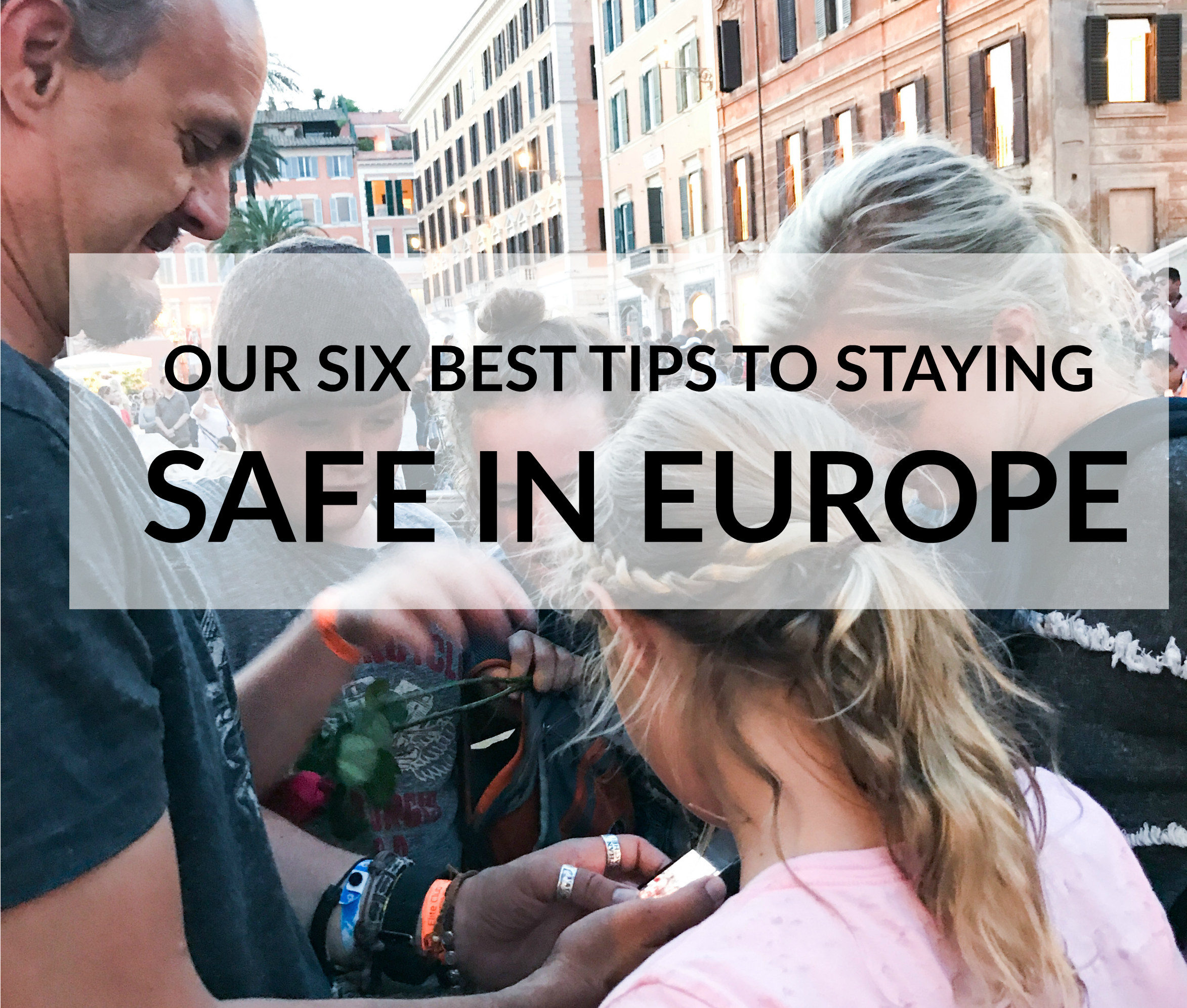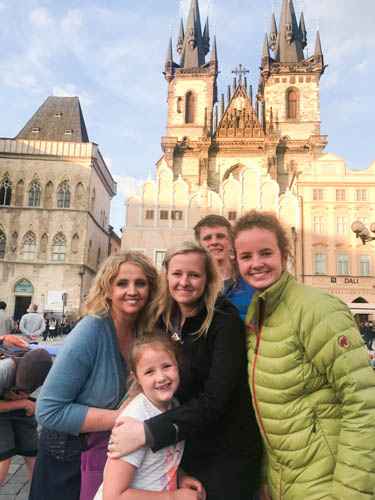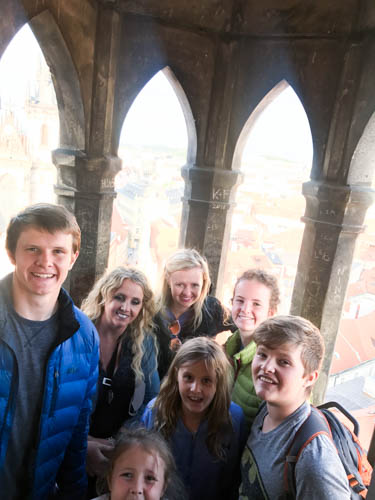 All things considered, Europe is a relatively safe place to visit. It depends on the countries that you will visit, but there are a few things you can do to help you and your family remain safe in Europe. I would recommend taking more precautions in Italy, the Czech Republic, France, and Hungary. However, always be cautious in big cities. You don't want a beautiful trip to be ruined because you simply didn't take precaution beforehand. We have never been flat-out robbed (knock on wood), but we have had some things stolen and a few close-calls.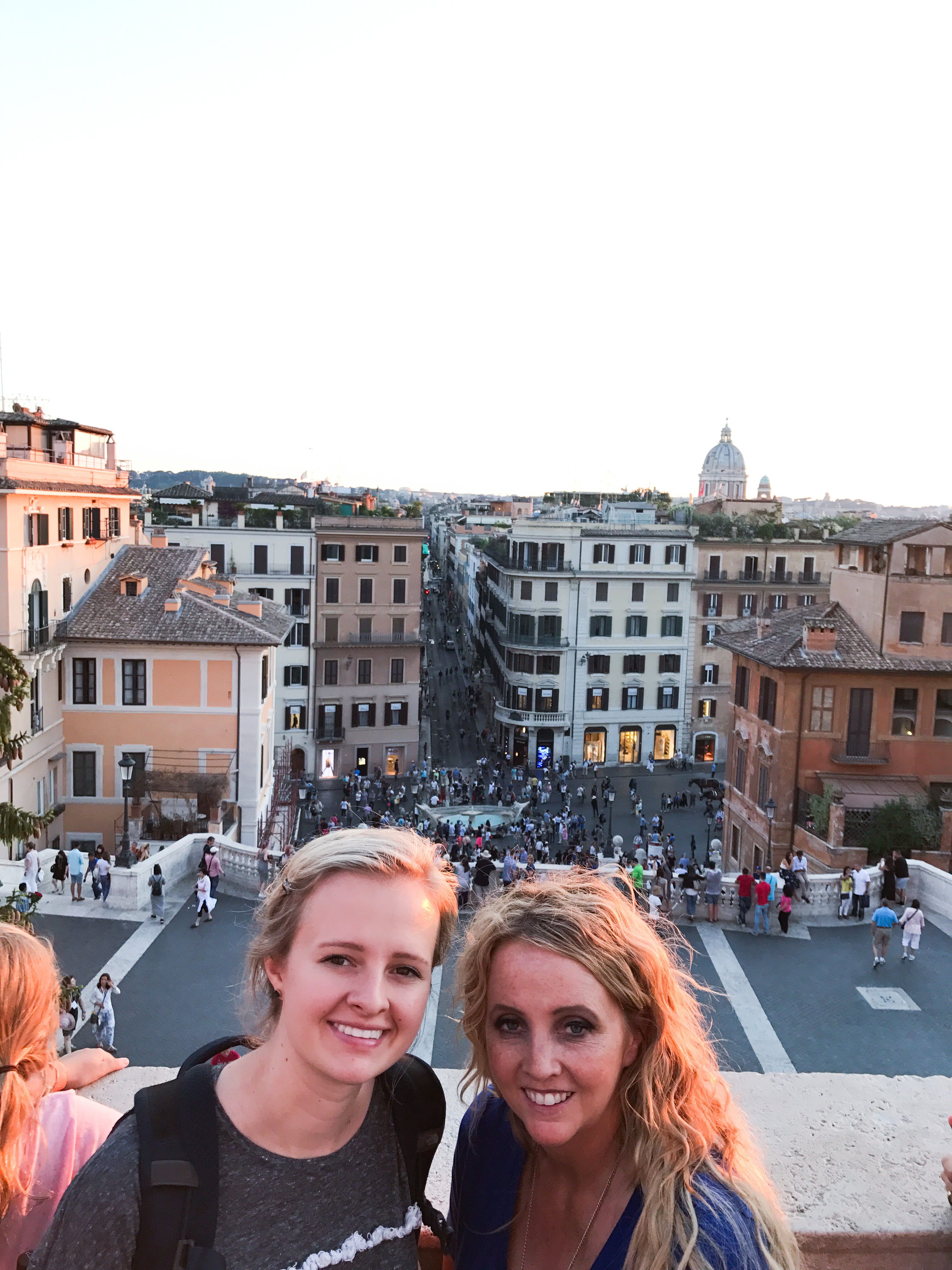 Be Aware, Put Your Phone Away:
This is the number one thing that you can do while you are traveling. Never walk and look at your phone while you are in a big city. This leaves you wide open to pickpockets, tripping on the cobblestone streets that are everywhere in Europe, and missing out on the sights around you. You don't want to pull your phone out when you are surrounded by tons of people. It would be very easy for someone to snatch it out of your hand while walking by. When in those environments, focus on being aware of the people around you and not at your screen.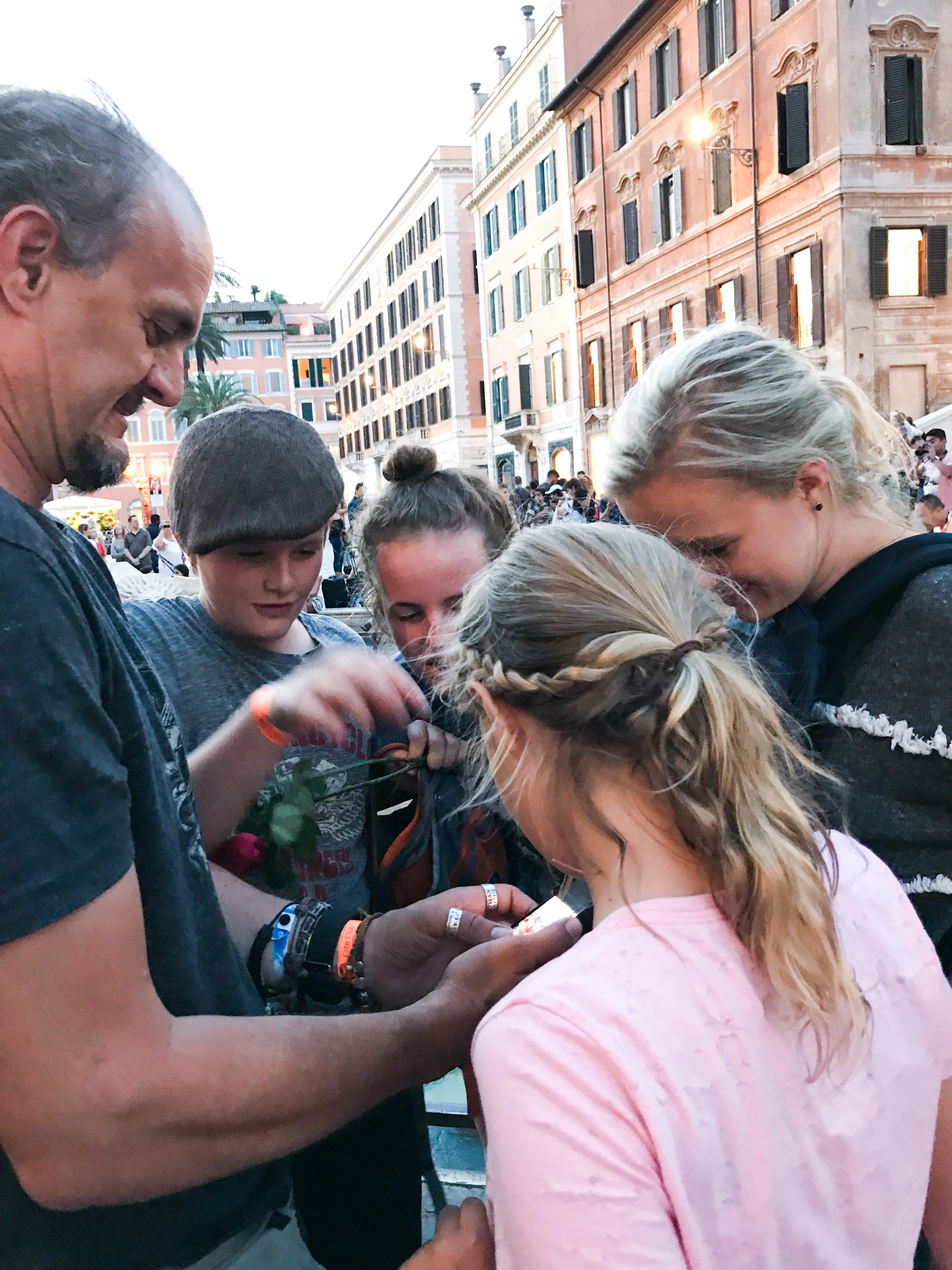 Store Your Valuables Smartly
When you do have to pull out your phone, you want to make sure that they are in a place that is not easily accessible to outside hands. This could be a front hidden pocket or sometimes backpacks will have hidden pockets made for this exact purpose. At campgrounds, keep all of your valuables with you.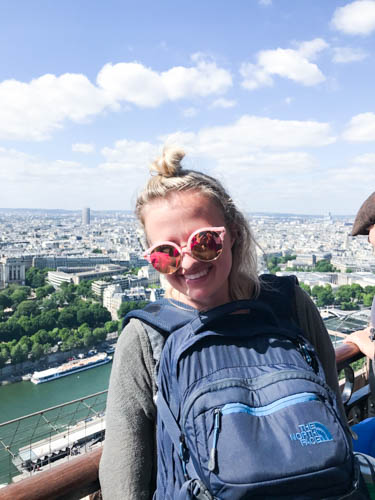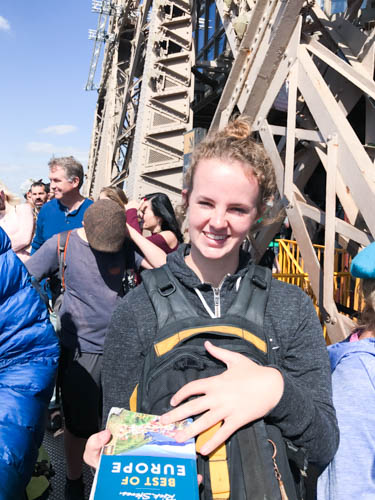 Wear Your Backpack in Front
Sometimes when we get in a huge crowd and I am not feeling super safe, I will simply turn my backpack around to the front. It alleviates all of the worry or concern I have about my valuables and I can see everything right in front of me. It's not the most fashionable look, but if anything, it gives me peace of mind which is worth a few pictures of me looking dorky. Petty theft is very rampant in some parts of Europe. Just be aware to stay safe in Europe.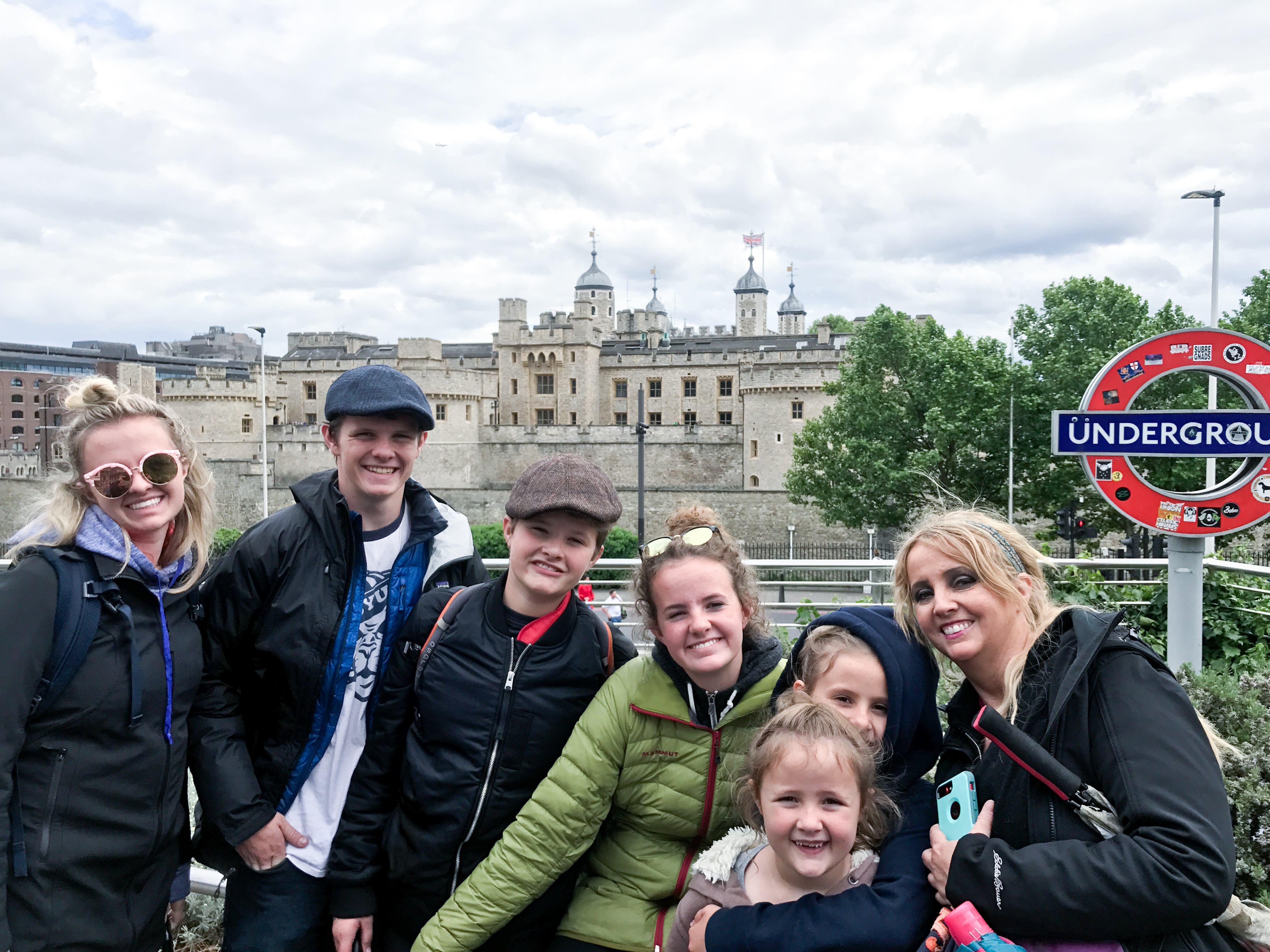 Parents Divide and Conquer
When we are in a crowded city one parent walks in the front of the group leading the way while the other parent goes in the back. I can't tell you the number of times that I have rescued a lost child this way. If they suddenly stop to tie their shoe, look at the street musicians, or make a wrong turn I am right there. It is too easy to lose track of a small child in a large crowded subway, or busy museum without some kind of system.
I have also told my small children to keep their eyes and a hand on the sibling in front of them. A little child can hang on to the pocket of an older one. This is also the time to tell them to be assertive. People will push even small children out of the way. They must learn to stay with the group even if it means squeezing past someone, saying excuse and pushing ahead of them, or even cutting in front of people. In these crowded situations, everyone has to be taught to stay with the group no matter what! Our family of eight can move through a crowded subway faster than most others because we go single file, everyone is paying attention, and we are not burdened down with lots of luggage.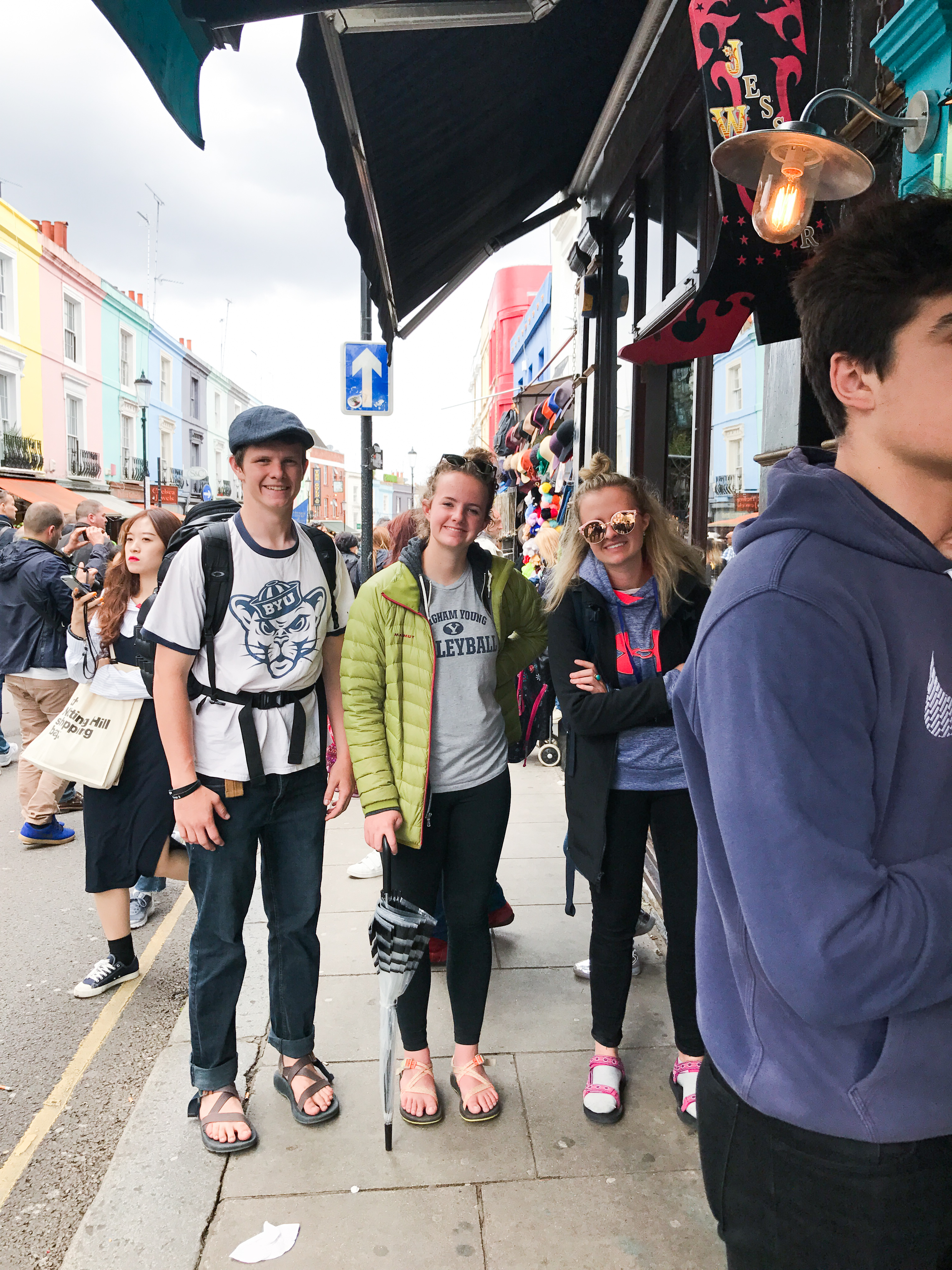 Have A Meeting Place
When are traveling for any amount of time, it bound to happen that someone will get lost. It will happen. Even with your good efforts you may leave someone behind. The subway or bus may pull out with only half of your party, someone will stop to look at a poster, or pick up something they dropped. When children get lost, it can be VERY stressful without a plan.
We have this rule: those who made the subway will ride to the next spot and get off. The group who was abandoned will then get on and also get off at the next stop. This also applies to the bus. If we go to a crowded museum, I will usually pick a large marker like a statue as a meeting place. Places like the Louvre are very crowded–just as crowded as exiting a professional baseball game in the States can be. However, you don't need to be stressed out if everyone has a plan and meeting place. You are your family can stay safe in Europe!
Always go in Pairs
While safety is something that you should always be thinking about, do not let it become the focus of your trip. For the most part, it is not too hard to stay safe in Europe. If anything you're as safe there as you would be walking around a given street in America. Just make sure to stay aware and present with your surroundings and you will be just fine. If you have any specific questions, let us know in the comments! We'd be happy to answer them!
P.S. If you want to learn about the technology we take to Europe, read this post.