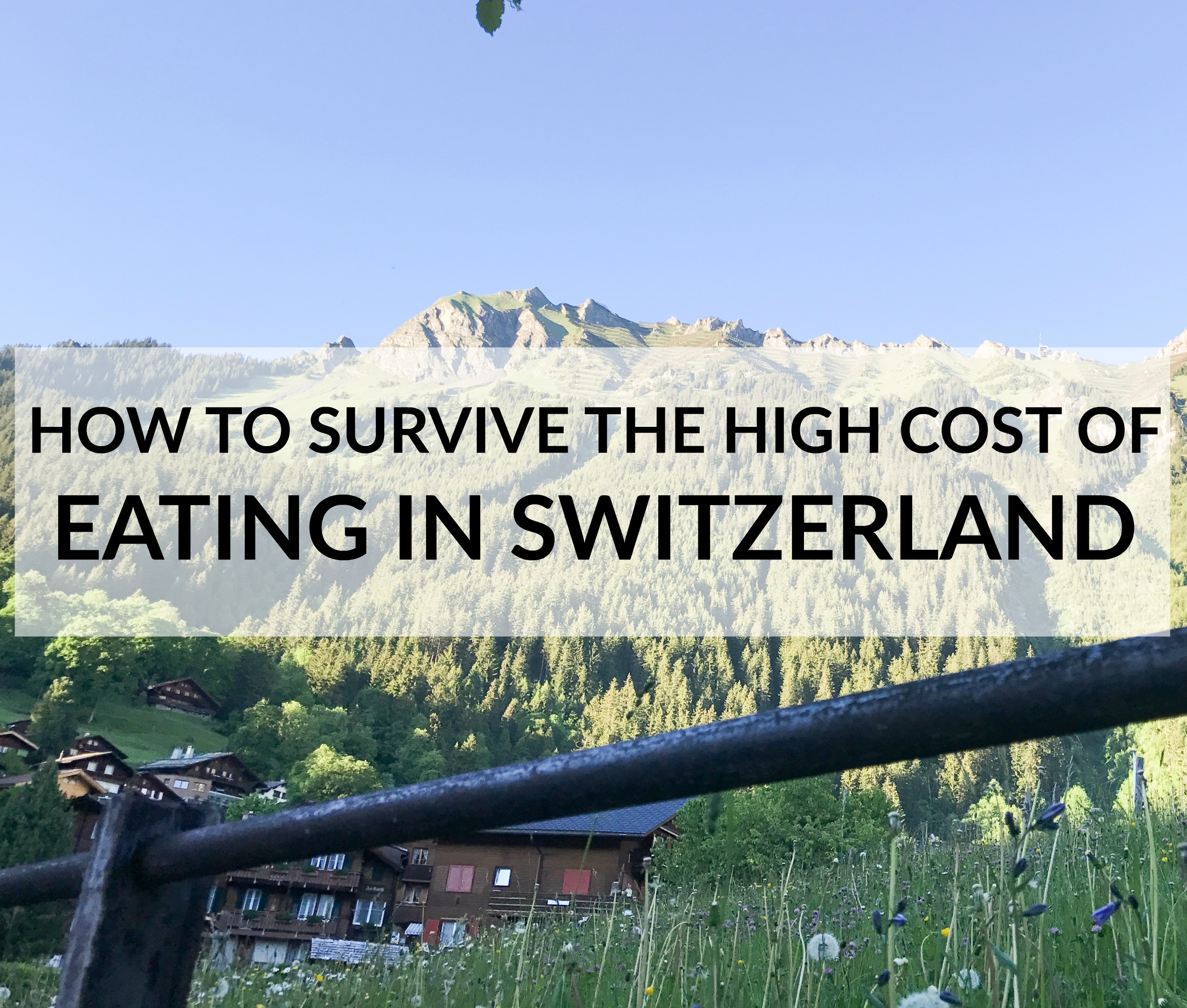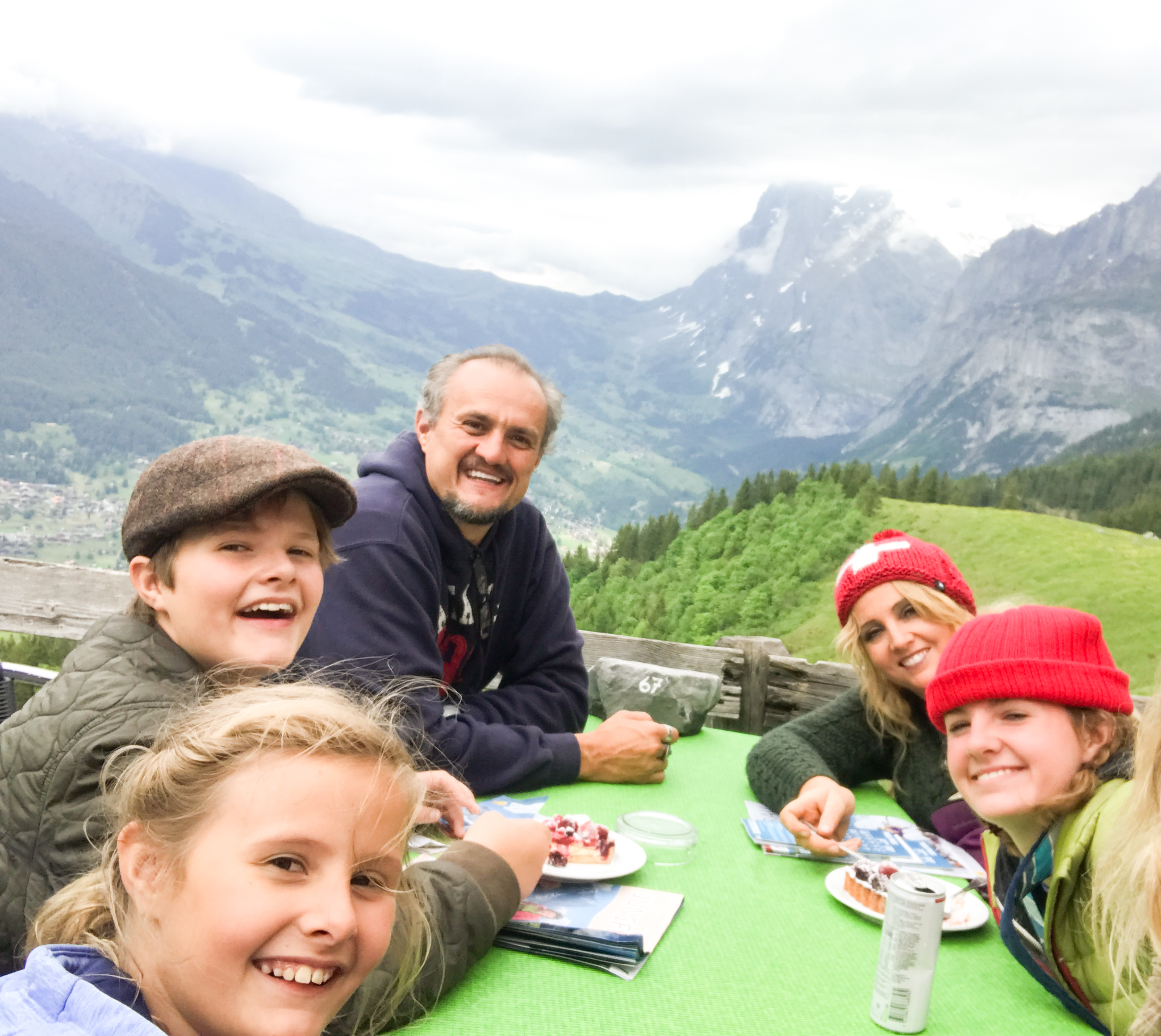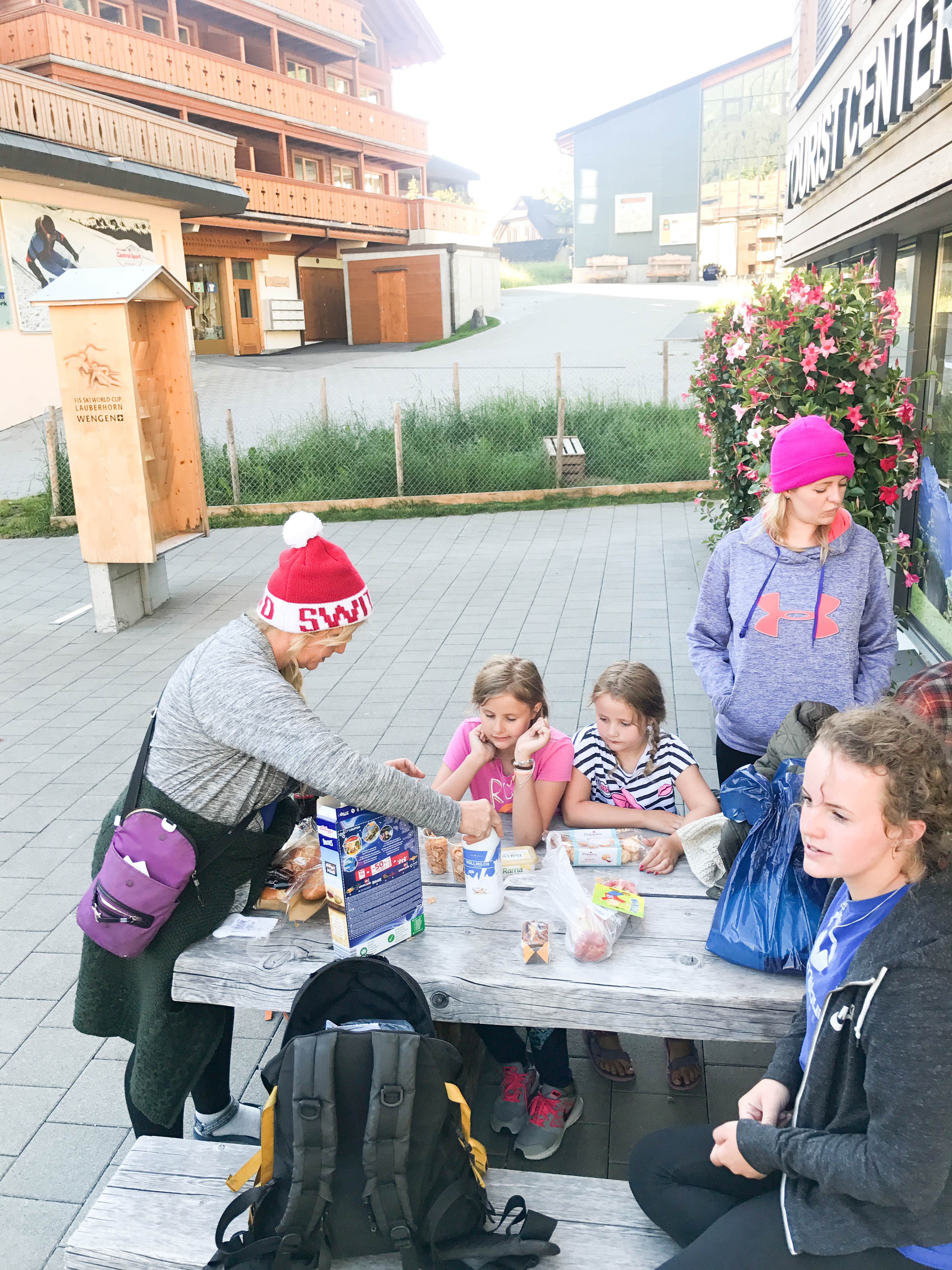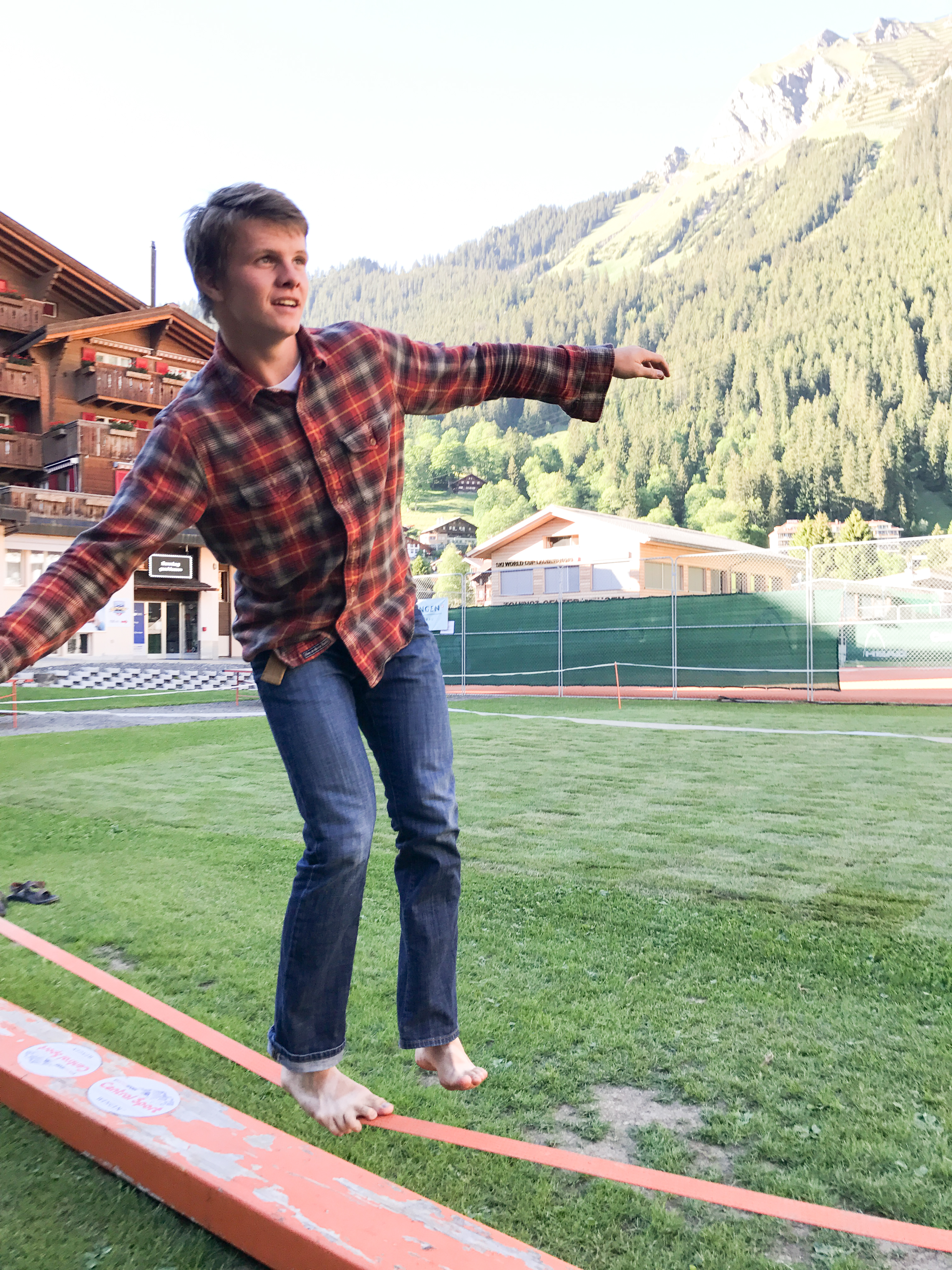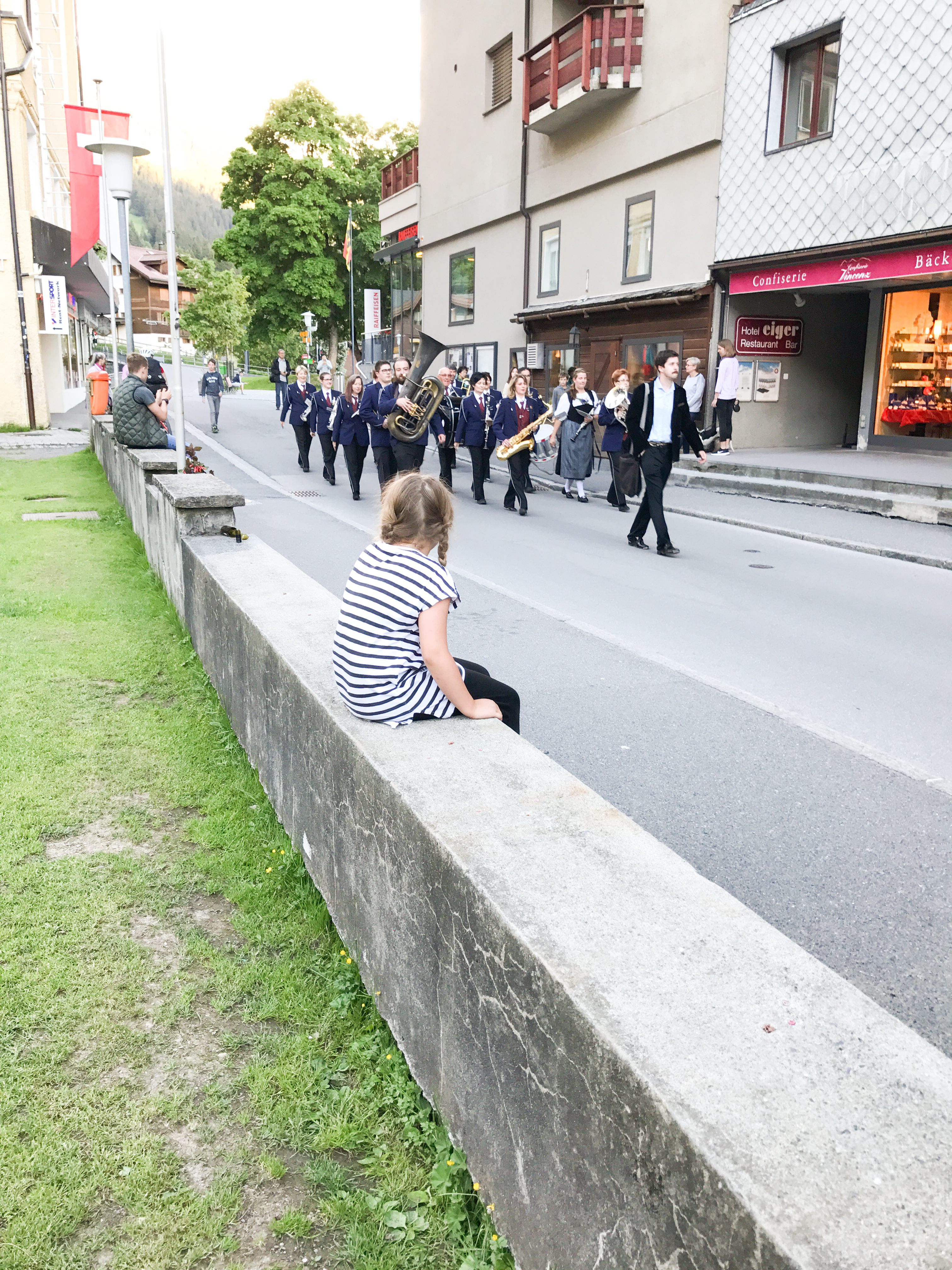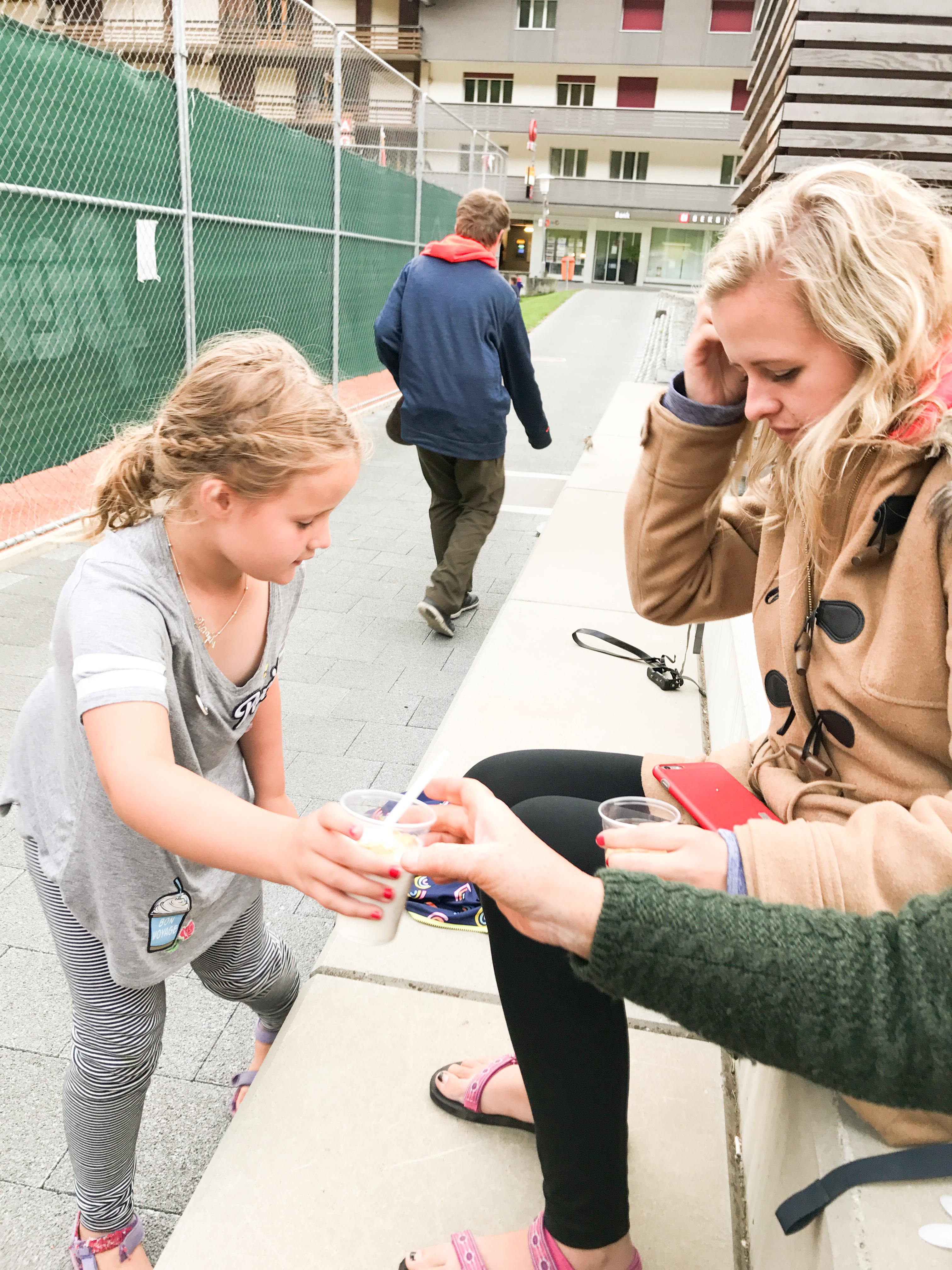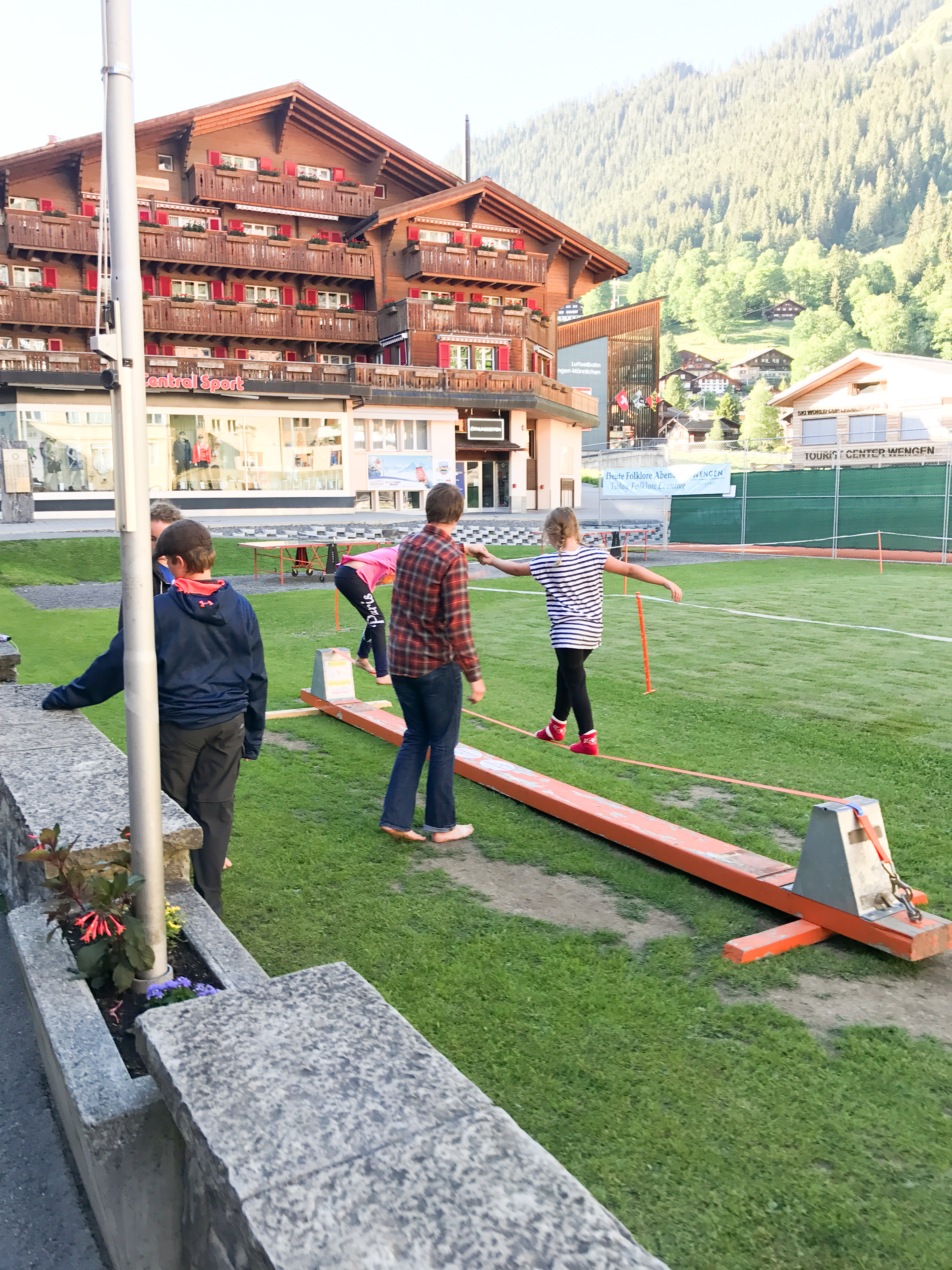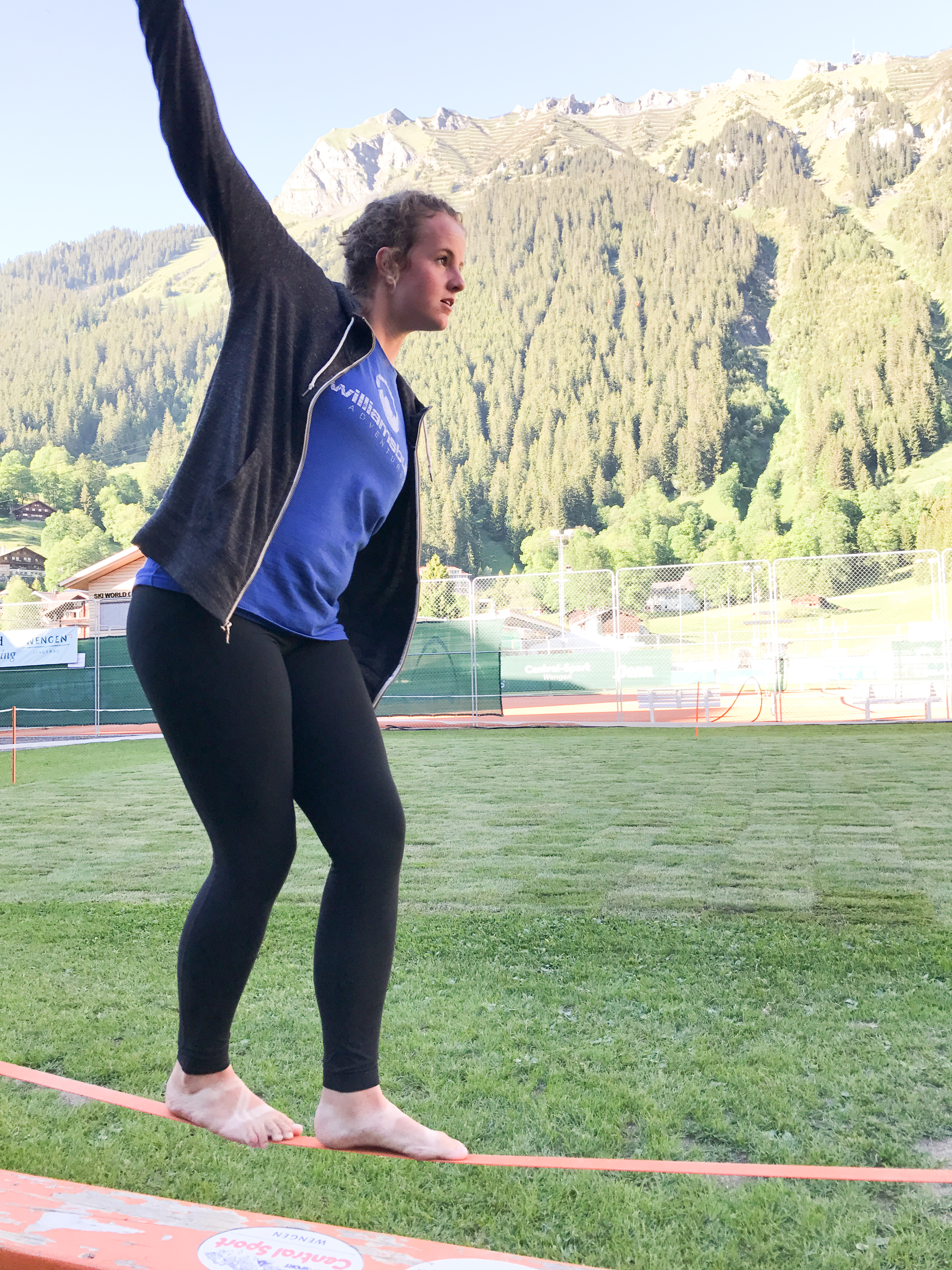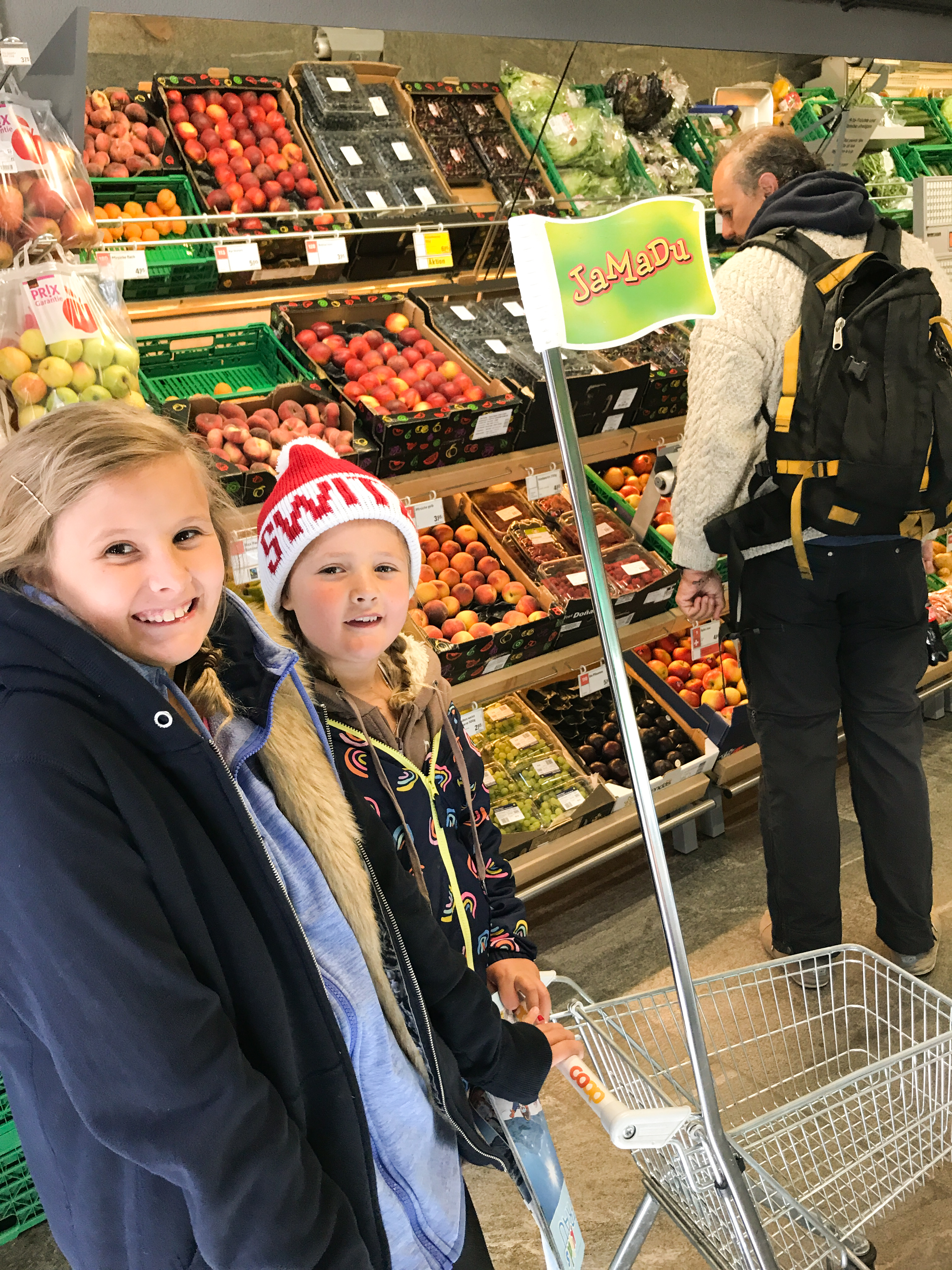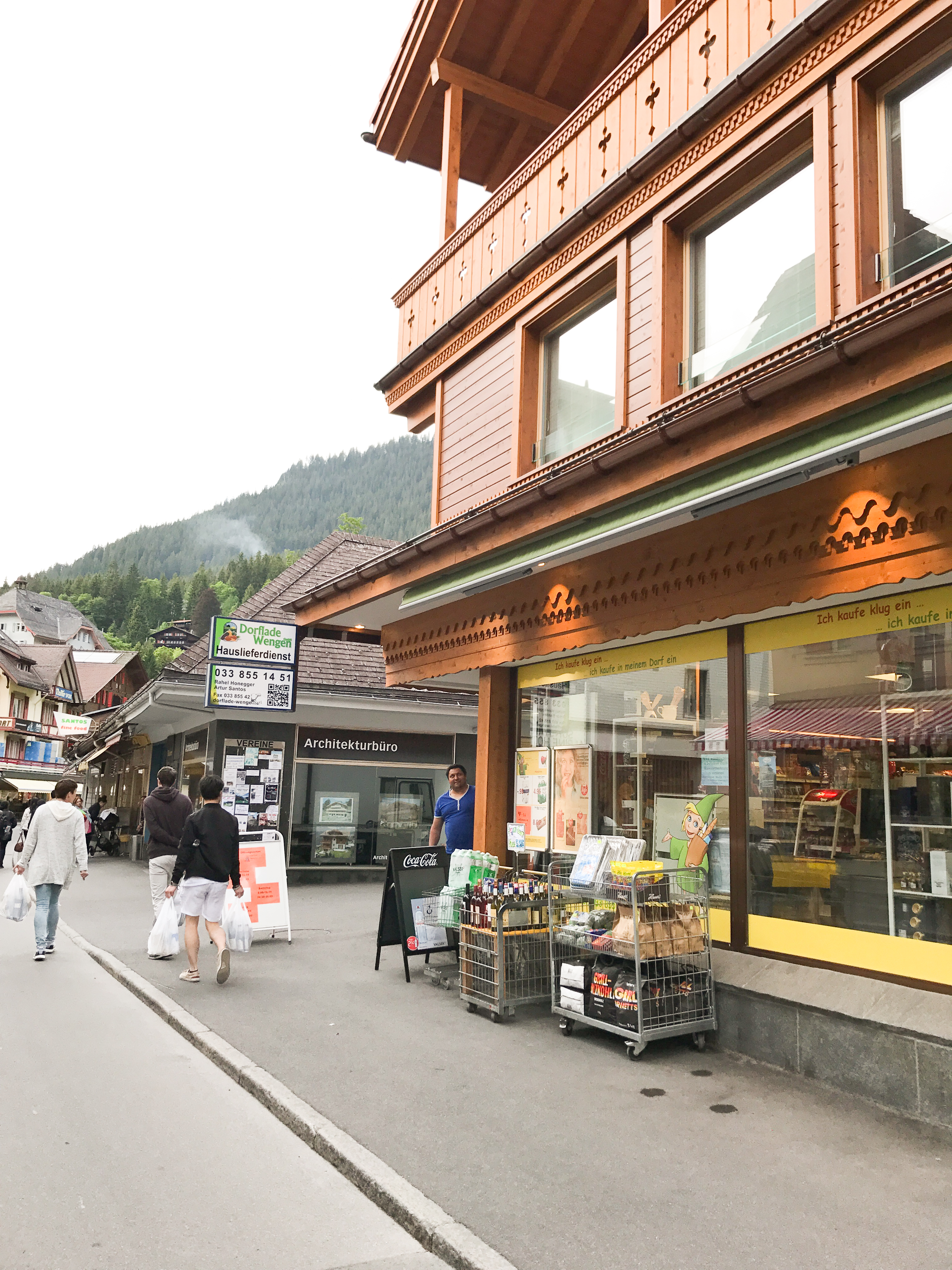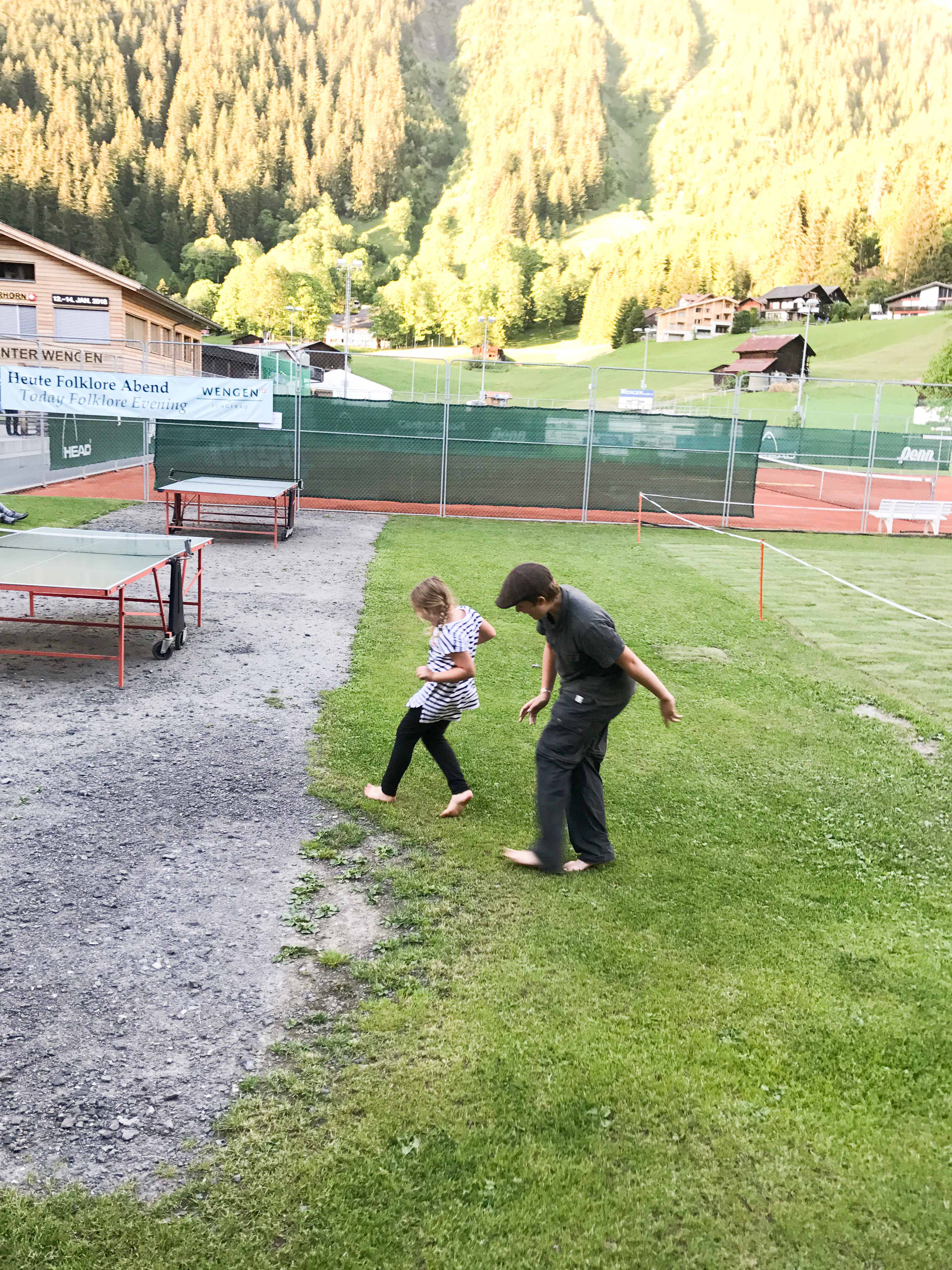 Eating in Switzerland, a lunch-sized portion of spaghetti costs 27 Francs. For our family of eight, in Euros, that would equate to about 216 Euros for a simple lunch. A lunch, that probably would mean that everyone wouldn't quite get enough to eat. A Happy Meal at McDonalds will cost you 7-11.00 Francs in Switzerland. That means our family could spend over a 100 Francs at McDonalds. After a short time in Switzerland we started to get the feeling that we were getting robbed and we weren't even full after eating! We were spending money like crazy and we were still hungry.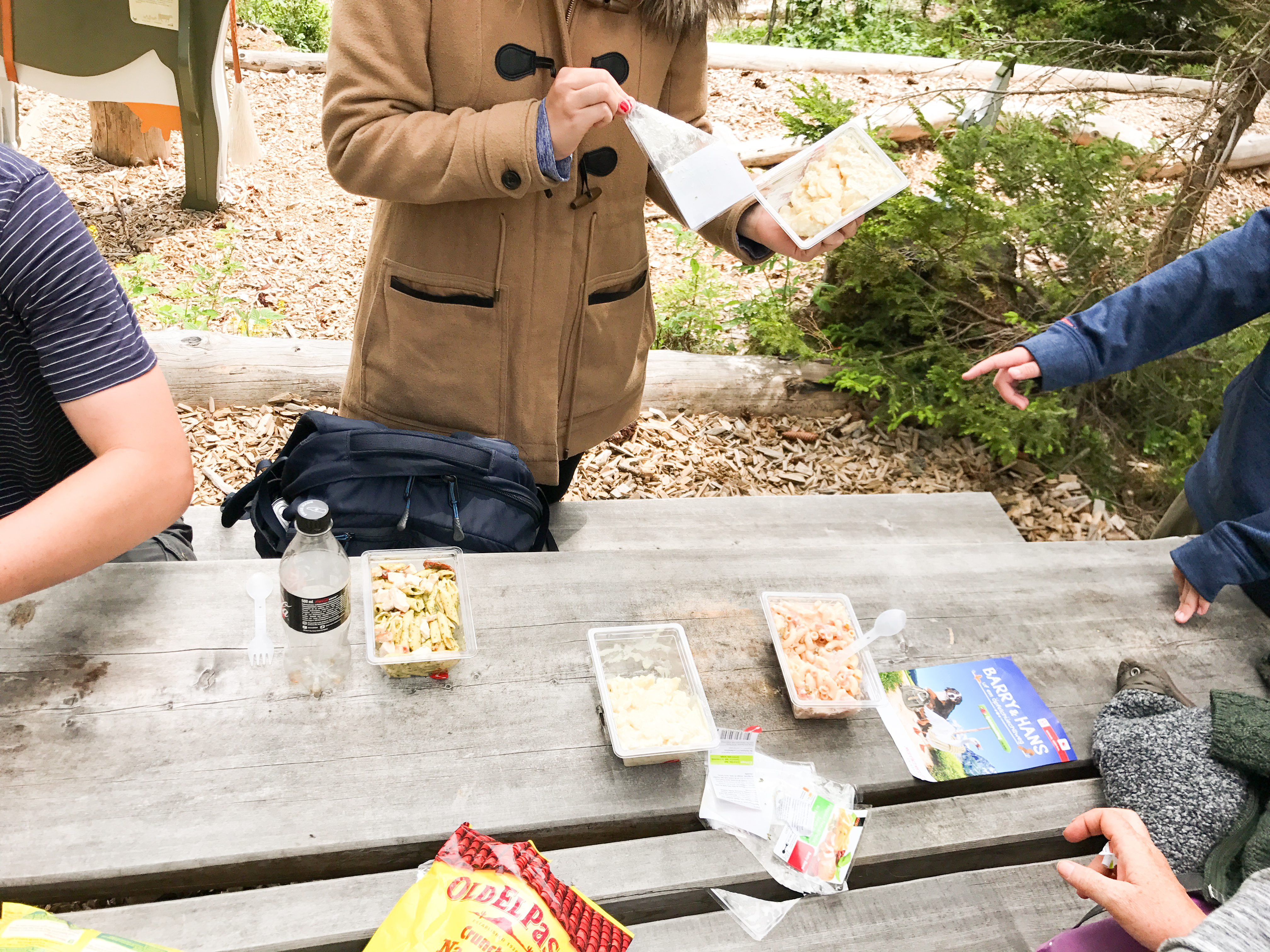 Then, we visited the local Coop Market. Even there, the food is expensive (just like anytime you are eating in Switzerland), but it is nothing like the restaurants that we saw. We ate from the Coop Markets almost every meal that we were there. While we were there, we ate lots of fruit, fresh vegetables, fresh breads, Swiss butters and cheeses, cooked chickens, local sausages, quality lunch meats, German salads, feta, and olives. We had numerous picnics on the mountain trails, in wonderful parks, and in city squares. The Swiss put benches in the most idyllic settings. Almost, as if, to promote lingering a little longer at places. We have picniced in some breathtaking settings that are much more charming than the cramped restaurants we would have gone to.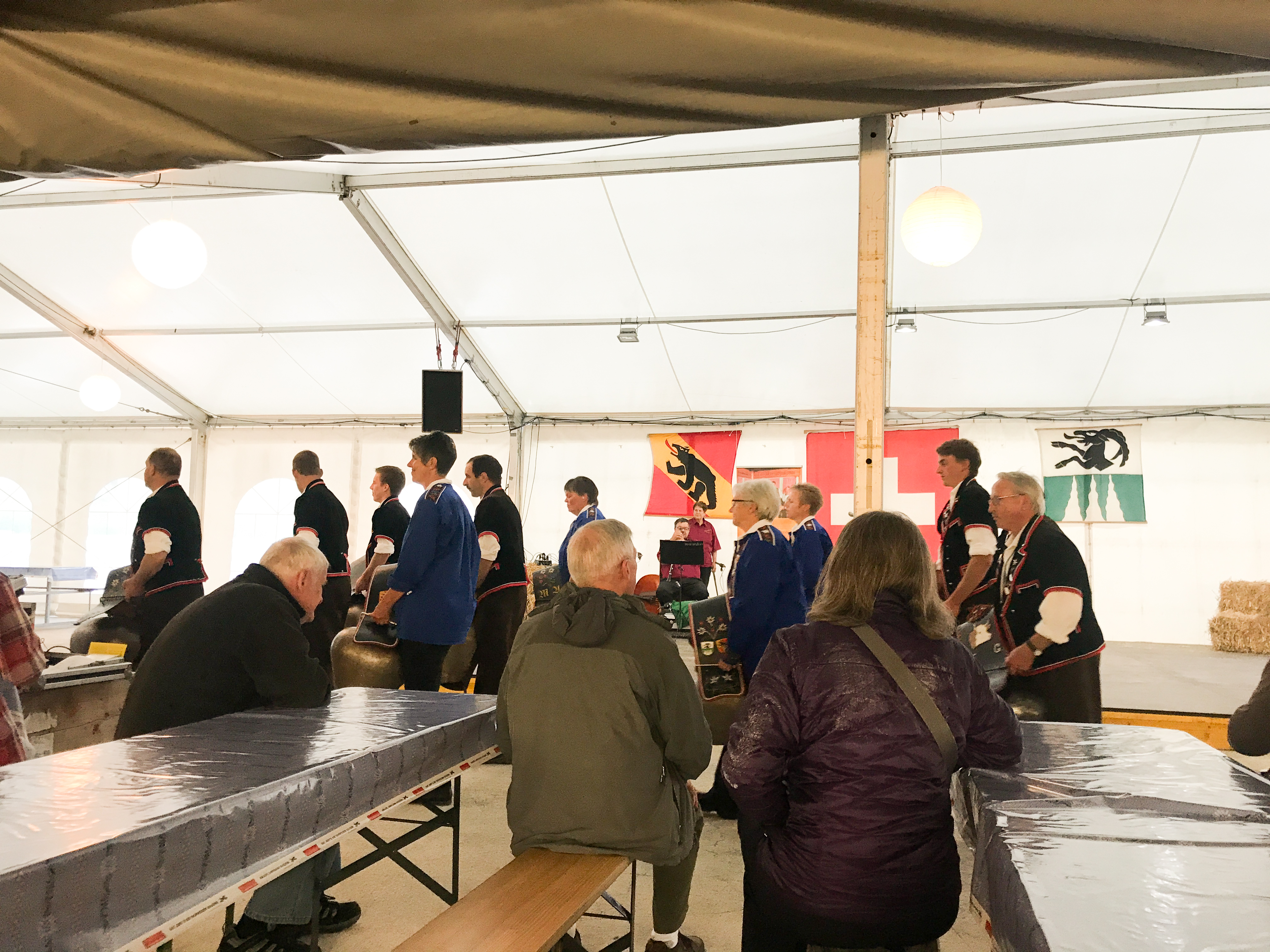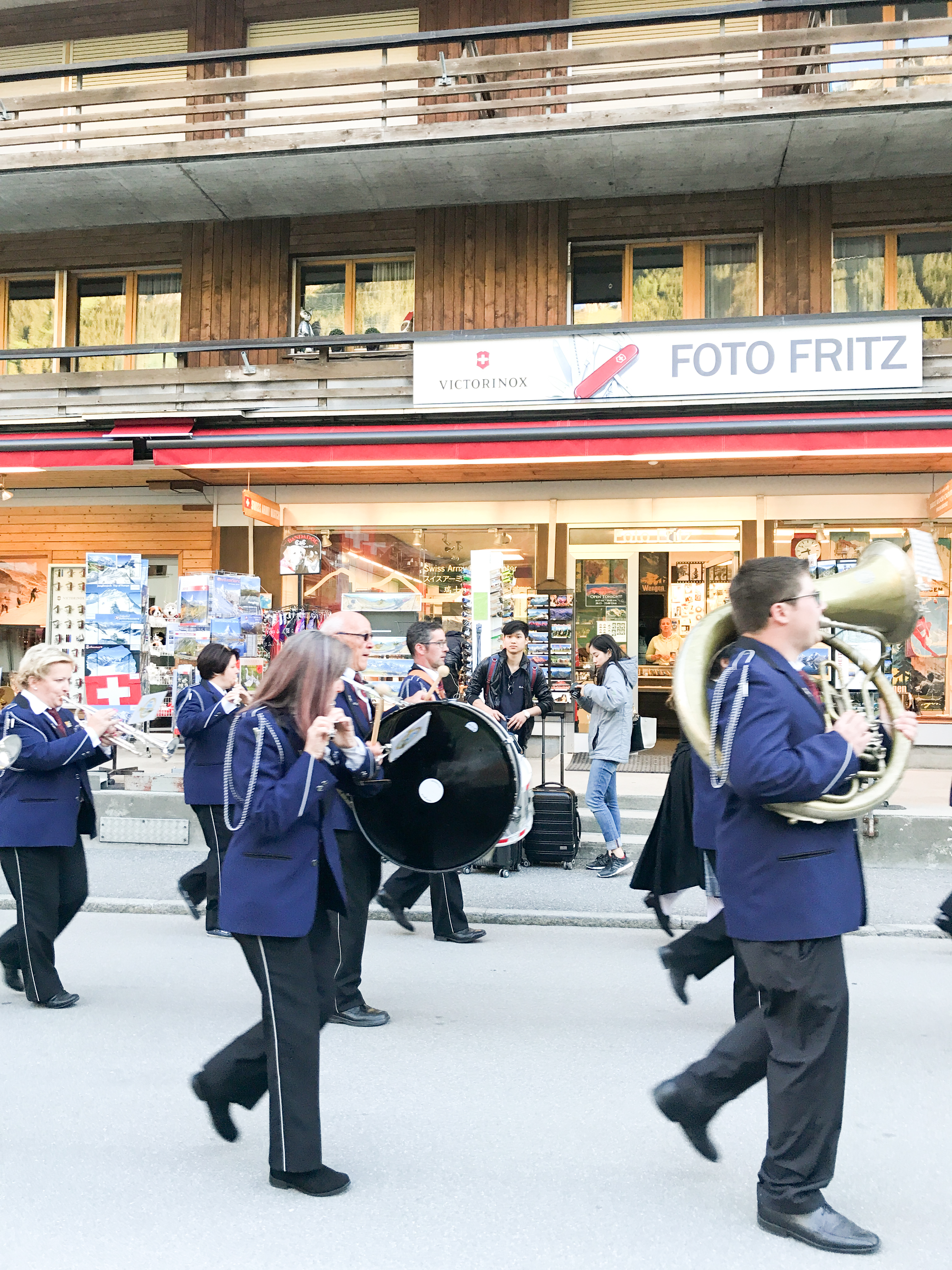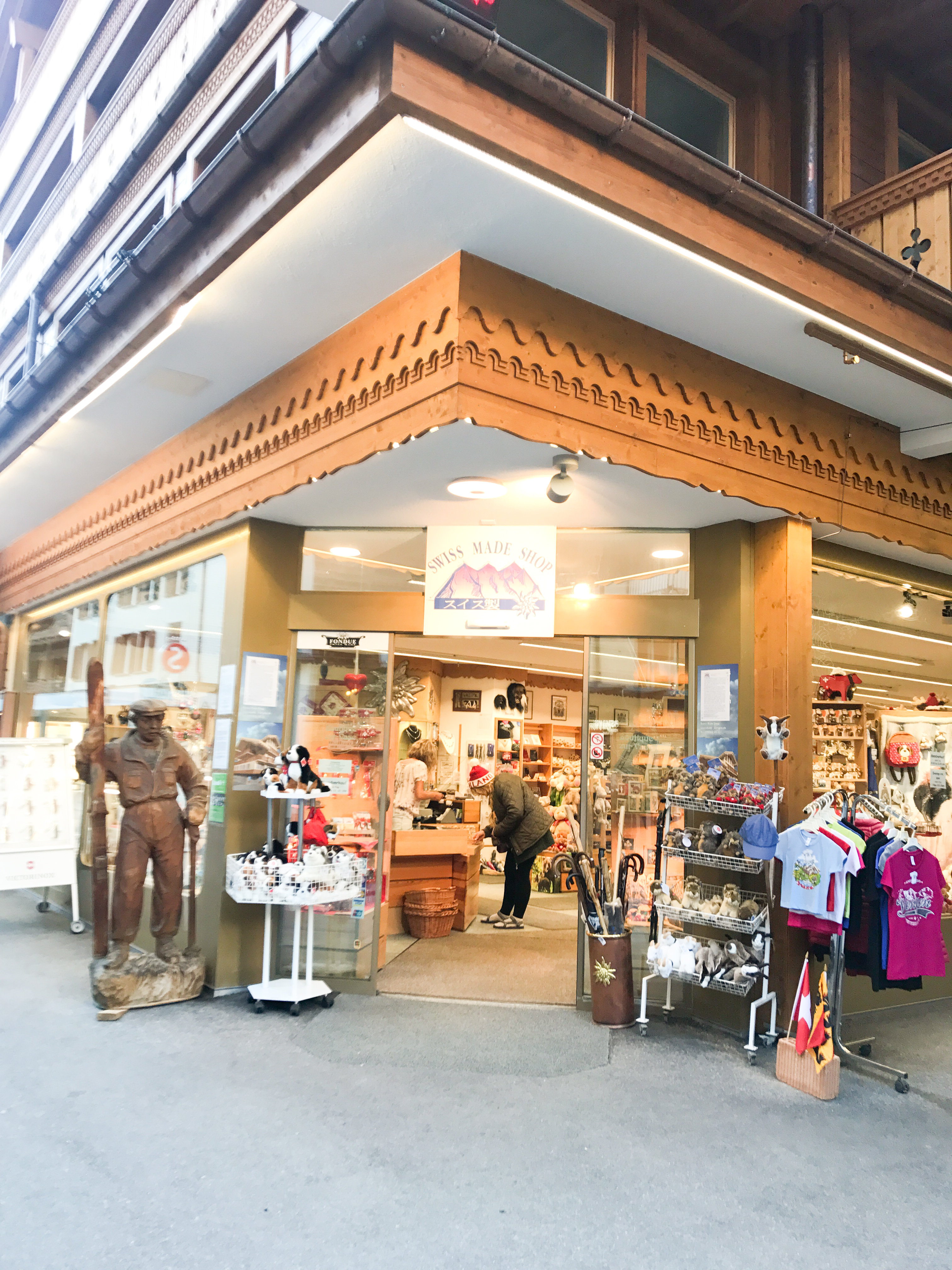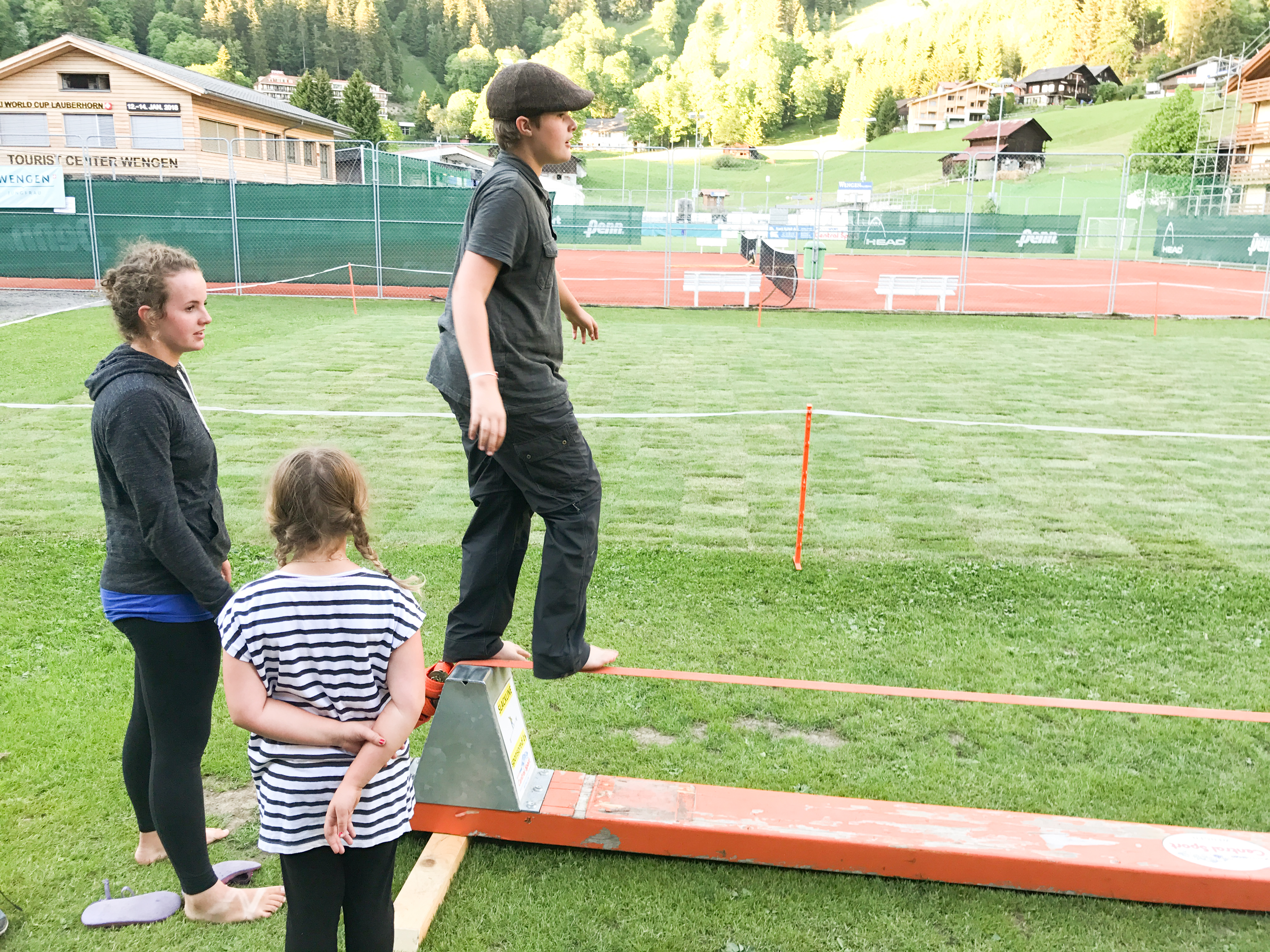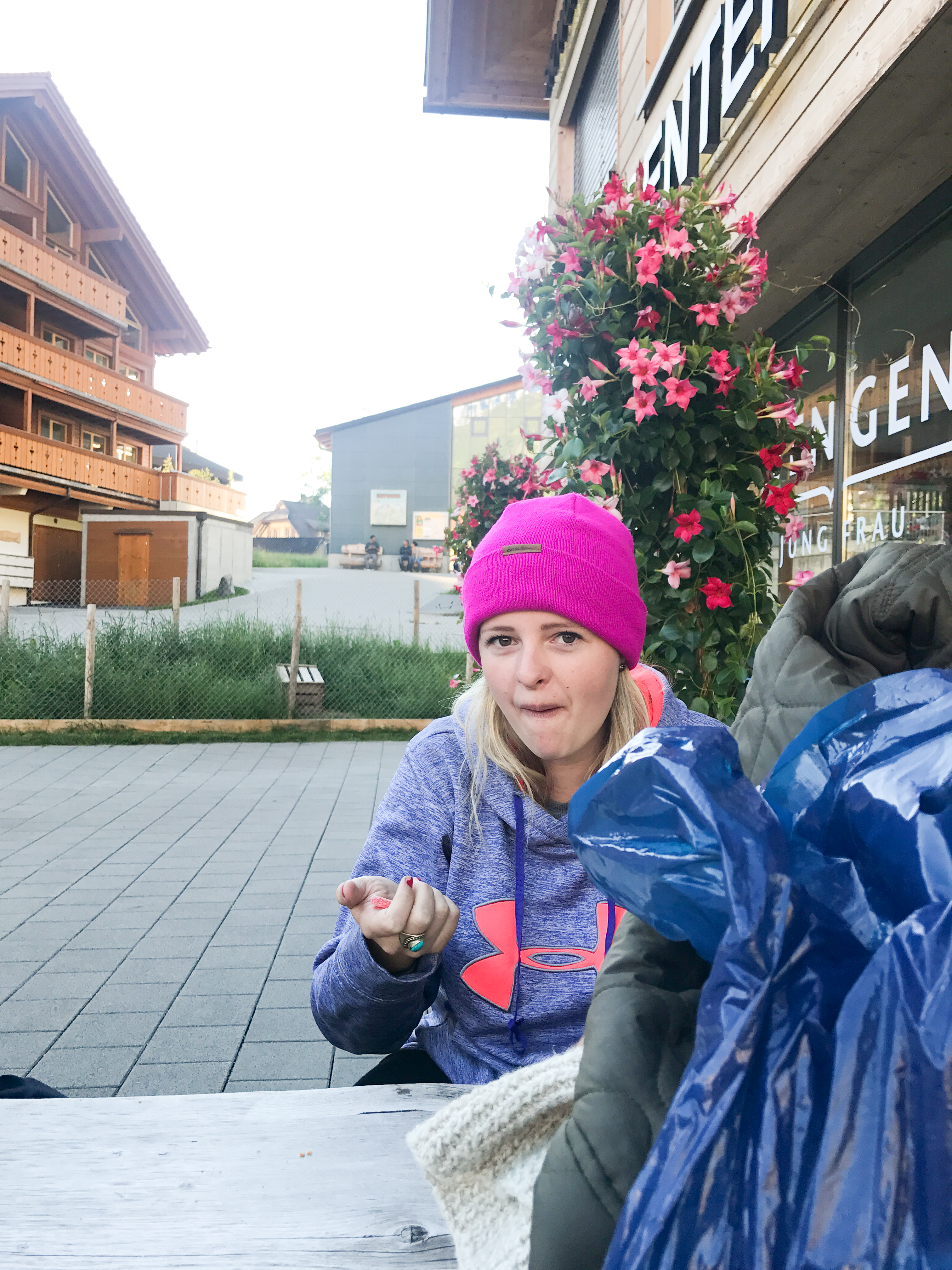 One night we had just gotten down from a day of being high in the Alps. We were starving. We went to the Coop Market and the local worker told us we had three minutes till she closed. As fast as we could, we split up and raced around to grab things. In the end, we had cereal, milk, bread, macaroons, butter, cheeses, meats, bananas, and peaches for 40 Euros. As the sun started to go down, we found a park and a picnic table. The kids played on a slackline while the Alps were hoovering in the background. We all happily ate our simple dinner and talked about our adventures. The setting was an ideal summer night.
After a little while, a parade of people came marching down the street. They were wearing traditional clothes and playing Swiss tunes on Swiss horns. They were handing out fliers to a local Swiss celebration going on that night. We grabbed a filer and followed the parade of people to a large tent. The rest of the night, we danced, ate brats, and listened to yoddiling.
I wonder how our night might have been different had we been in the back of a restaurant. Would we have seen the parade? Would it have taken so long to get the food that we missed playing in the park? We love quality food. But, by eating a less expensively we were able to come to Europe more often, stay longer, and explore more places. This is our style. Perhaps, it is yours too. So, if you find yourself hungry and in Switzerland and you get sticker shock when you look at your first menu visit the local markets. You may discover the joy of eating simply and the freedom to get out and explore.
P.S. Want to know what book you should read before heading to Switzerland? Read our post to find out here.