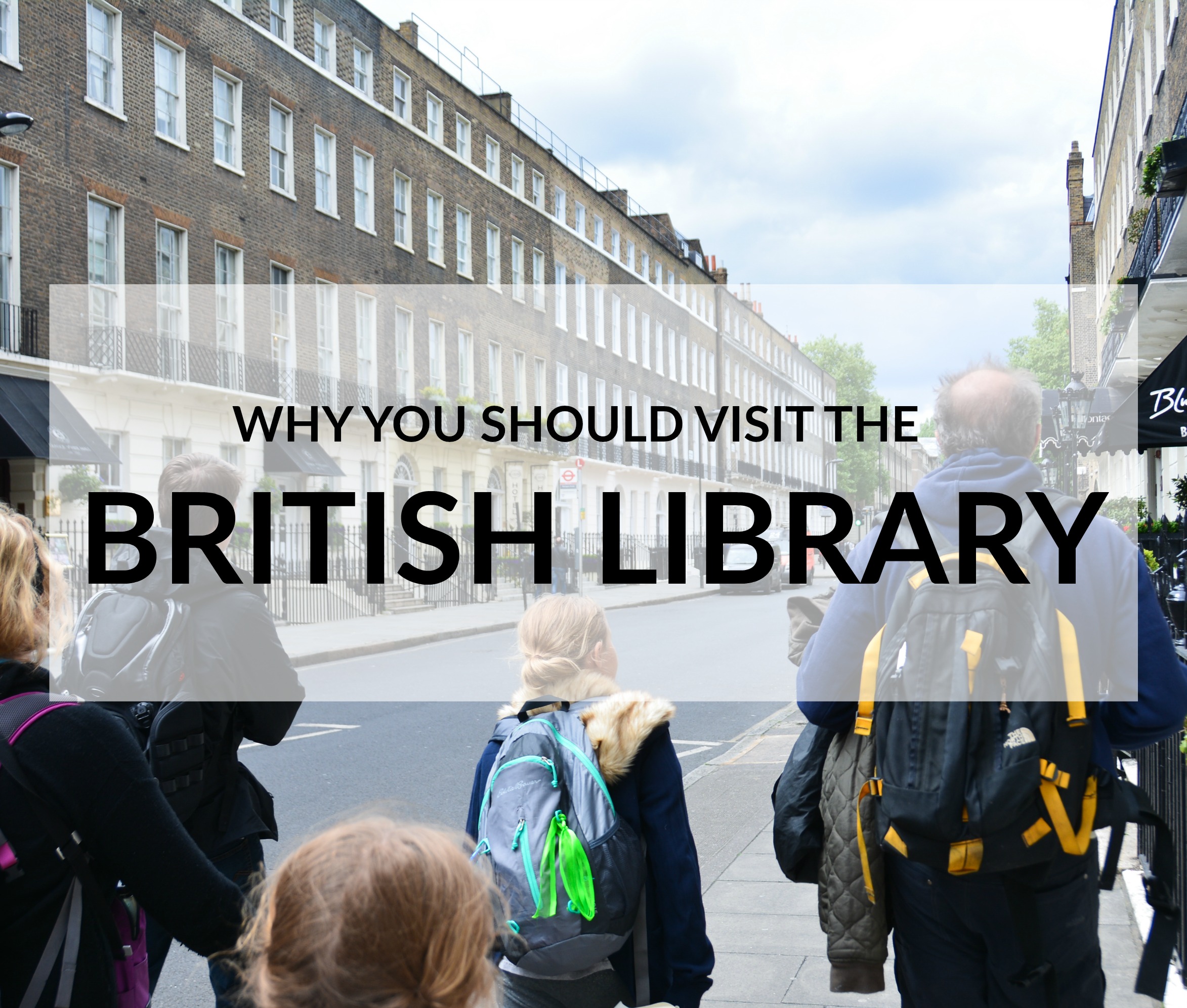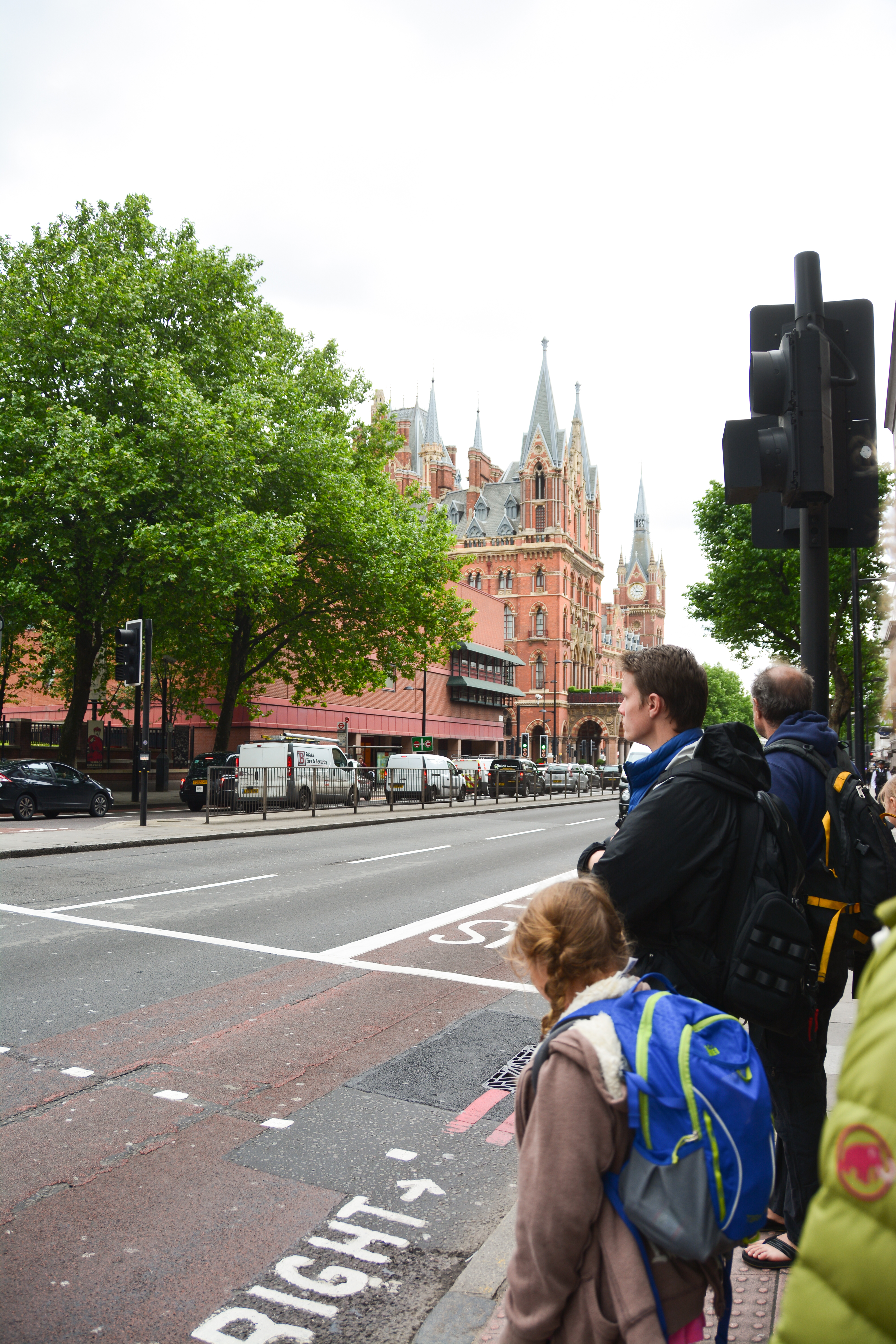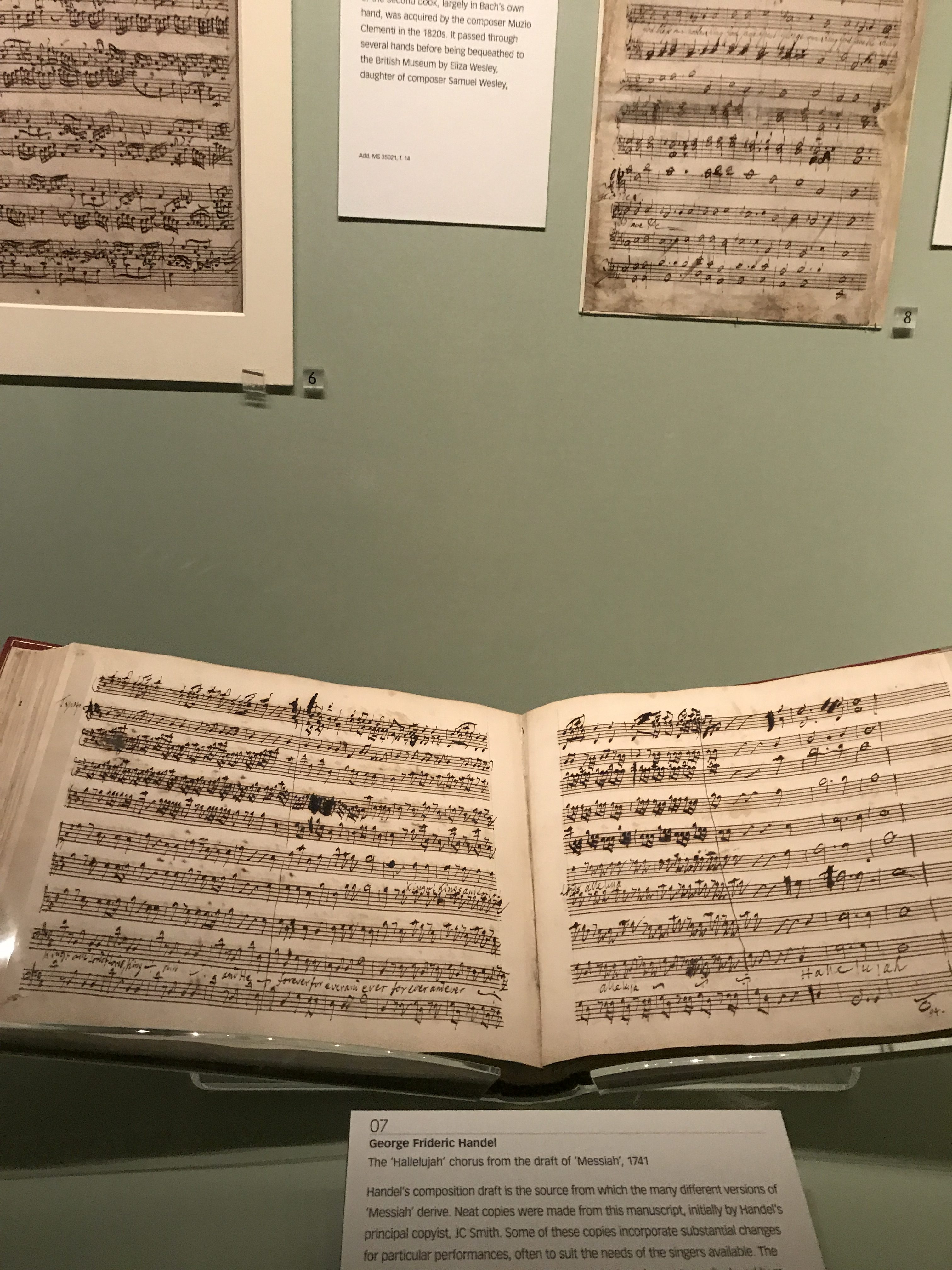 It was our second visit to London, and we were looking for a few new adventures. Before our trip, we had read about the British Library and were looking to branch out and do some new things. We knew very little about the British Library before our arrival, but a lovely surprise awaited us.
As we entered the British Library we went first to the Sir John Ritblat Gallery which tells the story of two thousand years of human experience in written word. It is a literature lover's delight! The subtitle of the gallery is, "Treasures of the British Library." The subtitle accurately sums up a fascinating visit to some of the world's greatest literary treasures.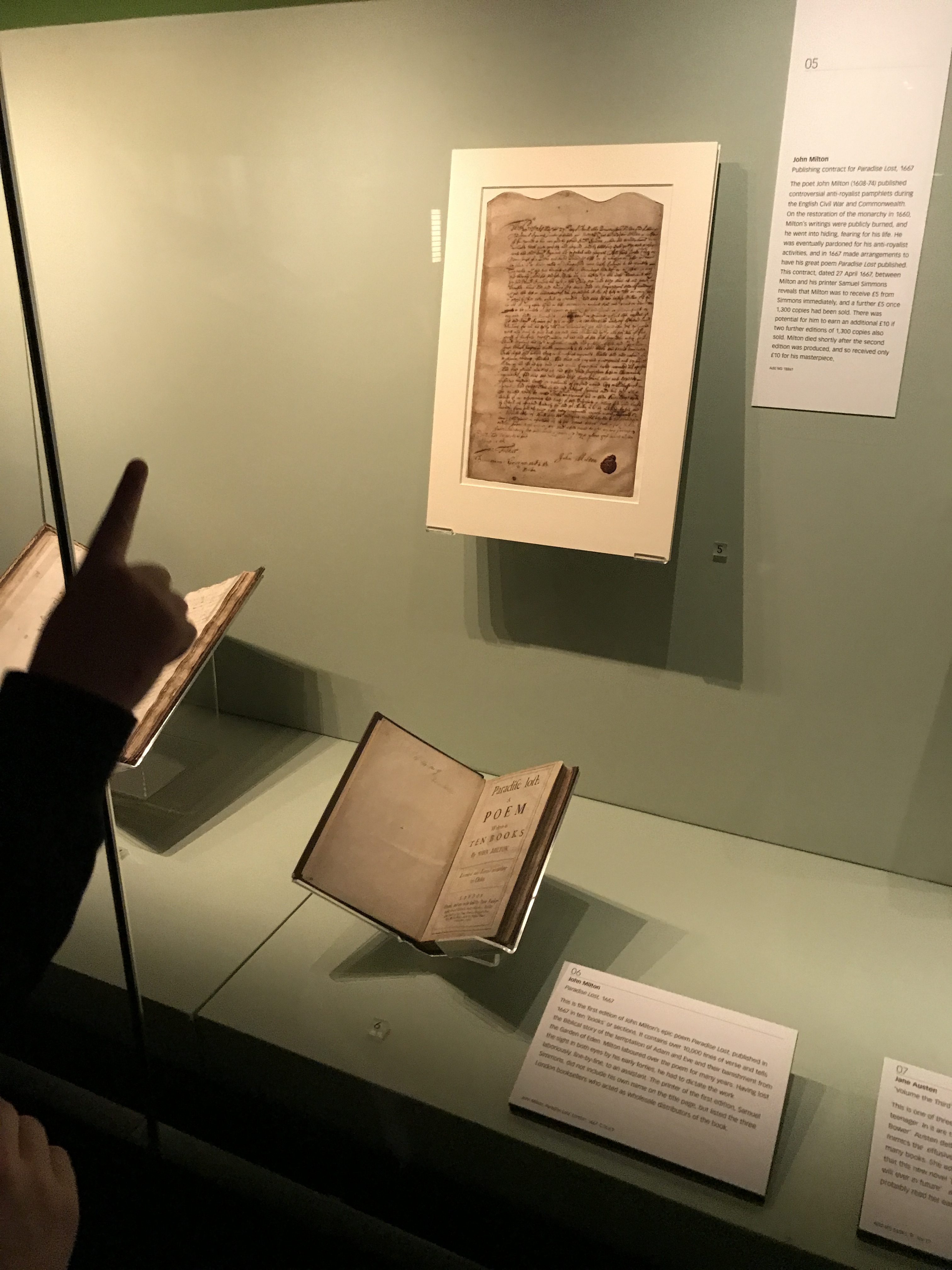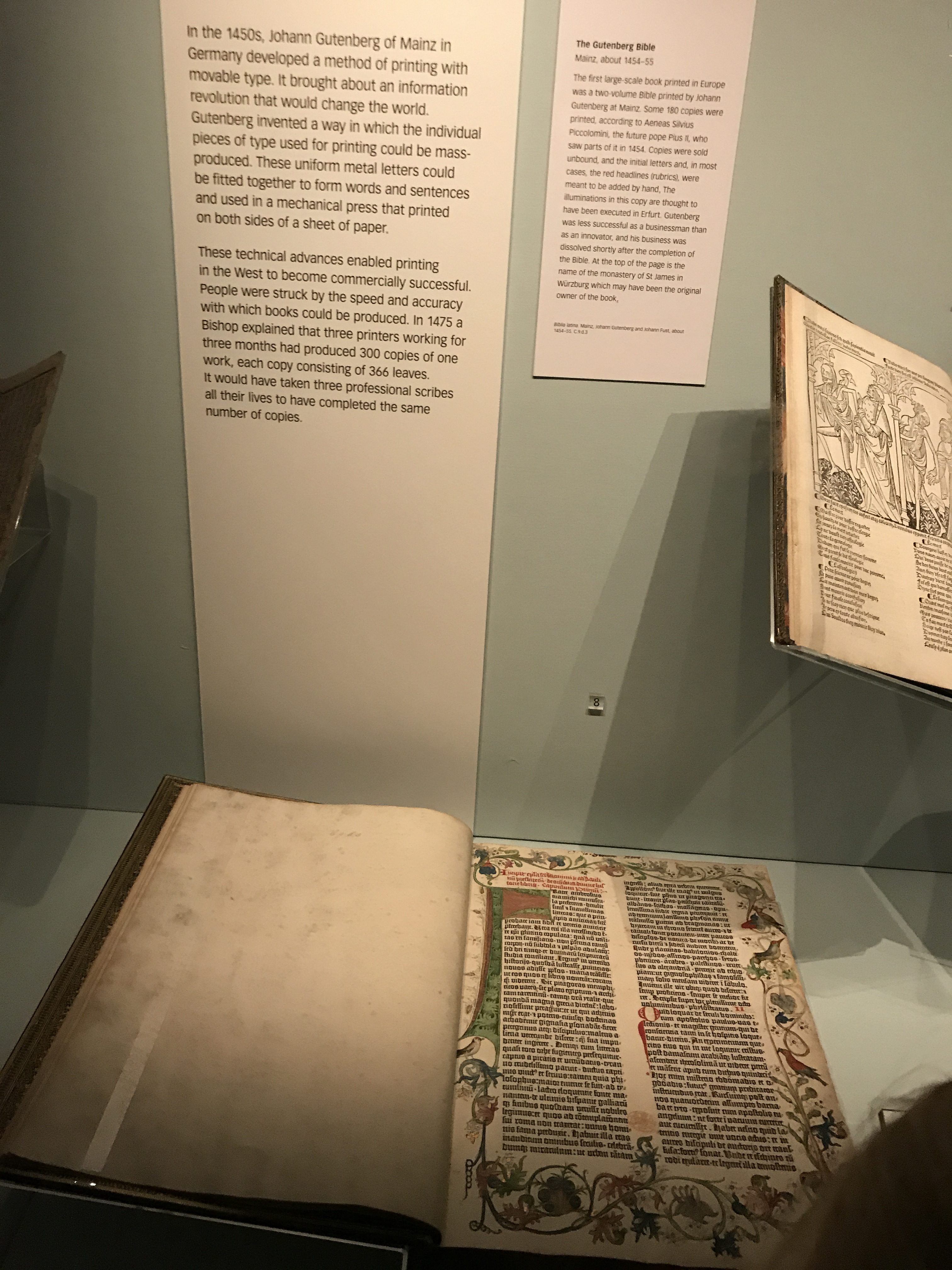 Inside you will find original Shakespeare manuscripts, the Gutenberg Bible written in 1455, and writings from Charles Dickens himself. Around another corner, you can see the handwritten lyrics to, "Ticket to Ride" by the Beatles. You won't want to miss the Da Vinci sketches, musical scores handwritten by Bach and Mozart, and letters J.R.R. Tolkien had written to his grandson. You can also see a letter written by Florence Nightingale detailing the conduct of her nurses. There are several illuminated manuscripts made by monks with beautiful illustrations. You can look at Beethoven's tuning fork, and see the handwriting of Jane Austen in her notebooks that she used while writing her books.
Of course, in it's own special corner is the "Magna Carta" which was written in 1215 to keep British Kings accountable to certain laws. There is also a large collection of medieval maps, Lewis Carroll's Alice in Wonderland, and even original Ian Fleming (author of the James Bond series).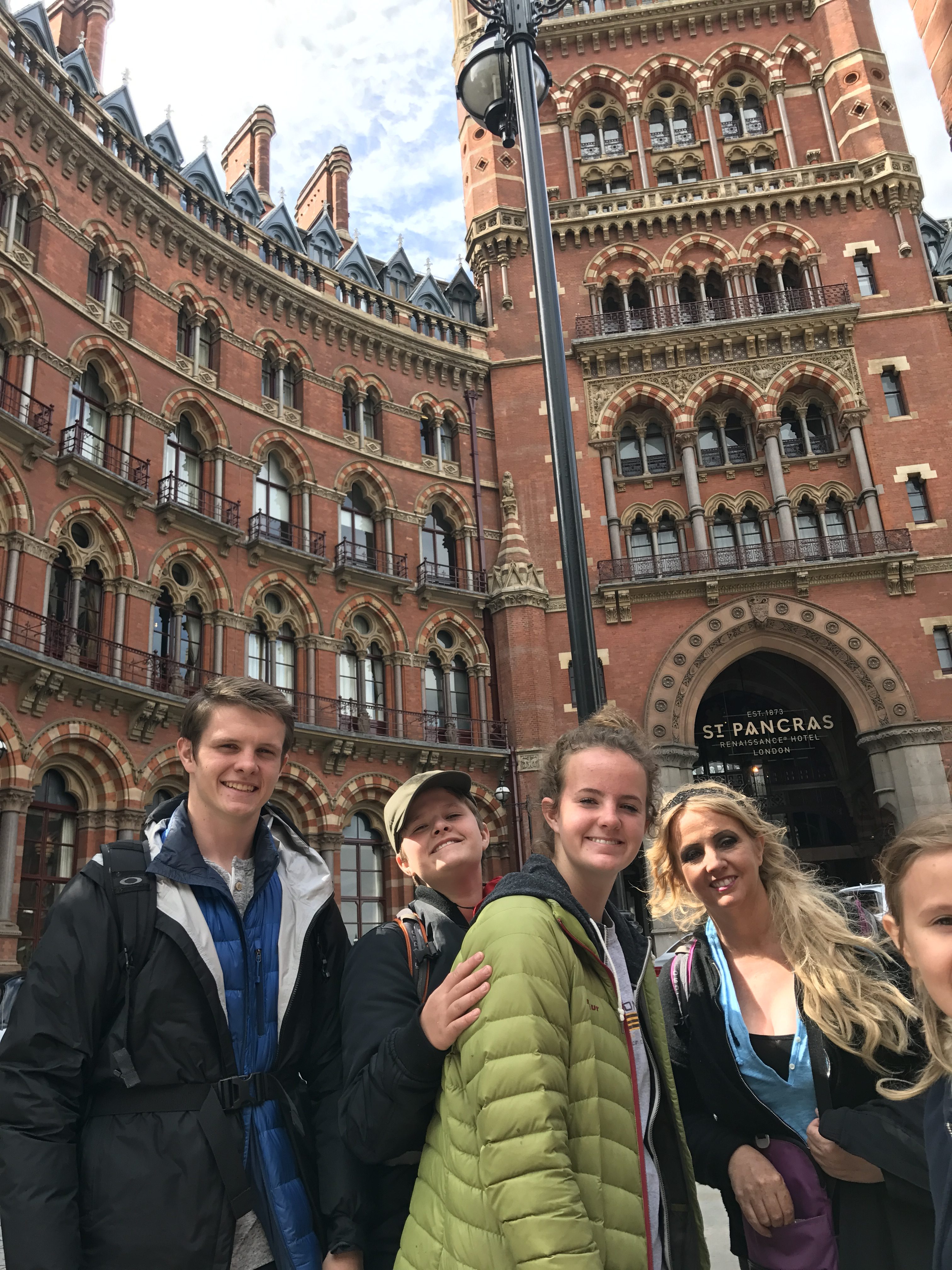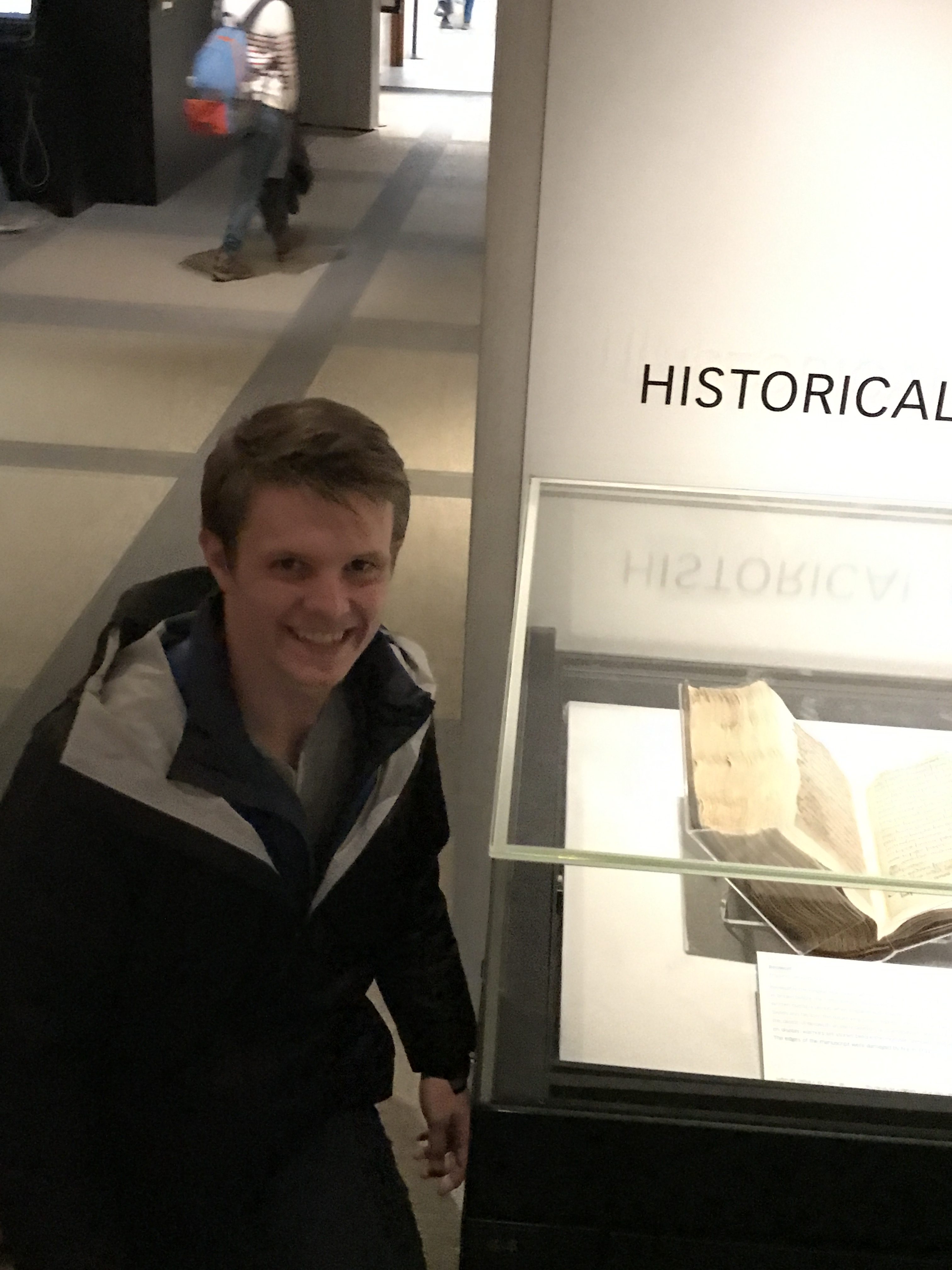 I won't even try to finish the list of this collection. There are just too many treasures to list. But, hopefully, I peaked your interest. For all the wonders that await you in the British Library, one of the cherries on top is that the gallery is completely free. While in other places in Europe, long lines await you for paid exhibits, we walked right in mid-day to the very uncrowded, and free, gallery.
To our literature and history loving crowd this was a gallery is not to be missed. In fact, we didn't make it to the rest of the library; we just spent all our available time soaking in the treasures. So, if the names of Dickens, Shakespeare and Jane Austen give you happy thoughts, than this might be the place for you.