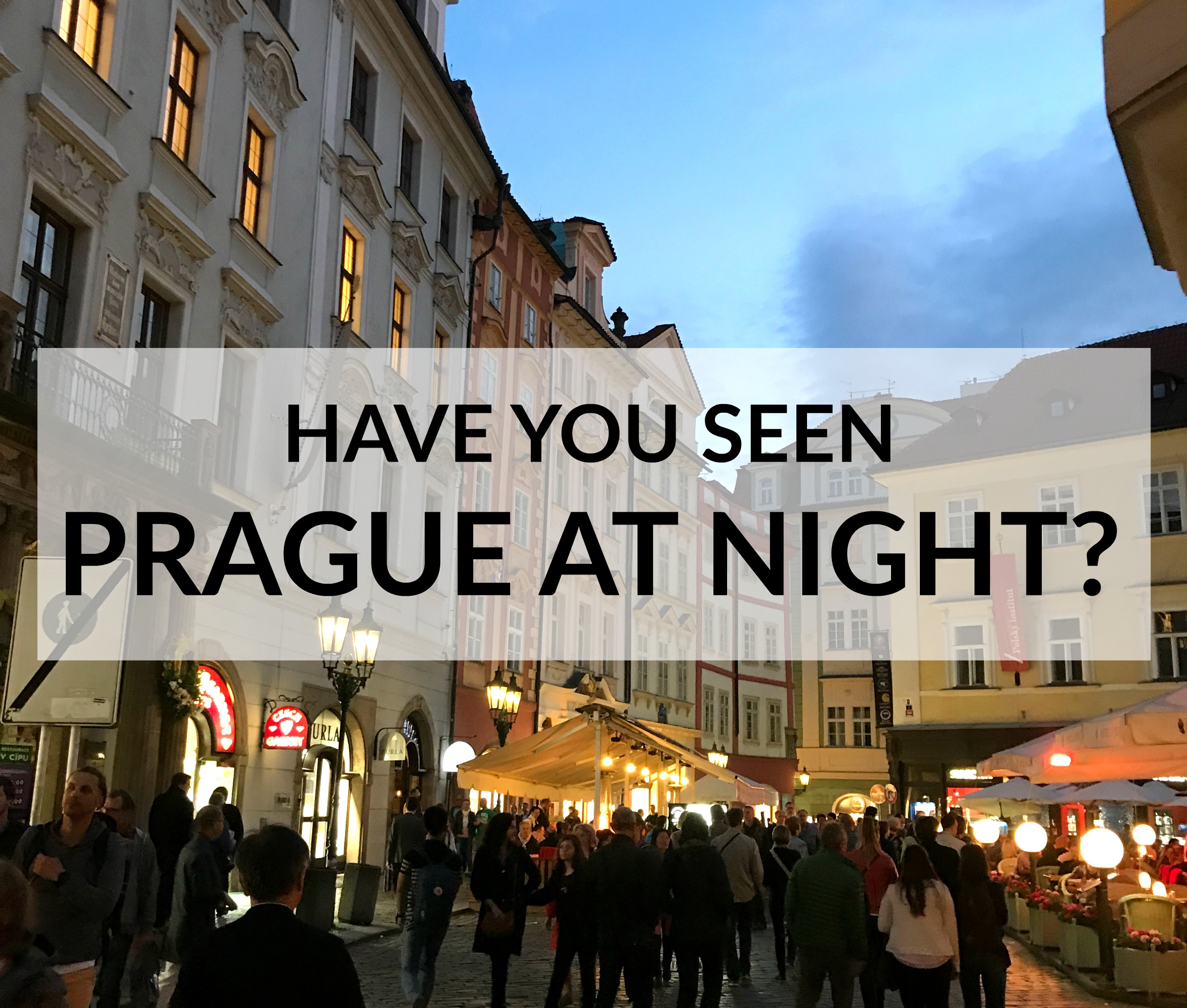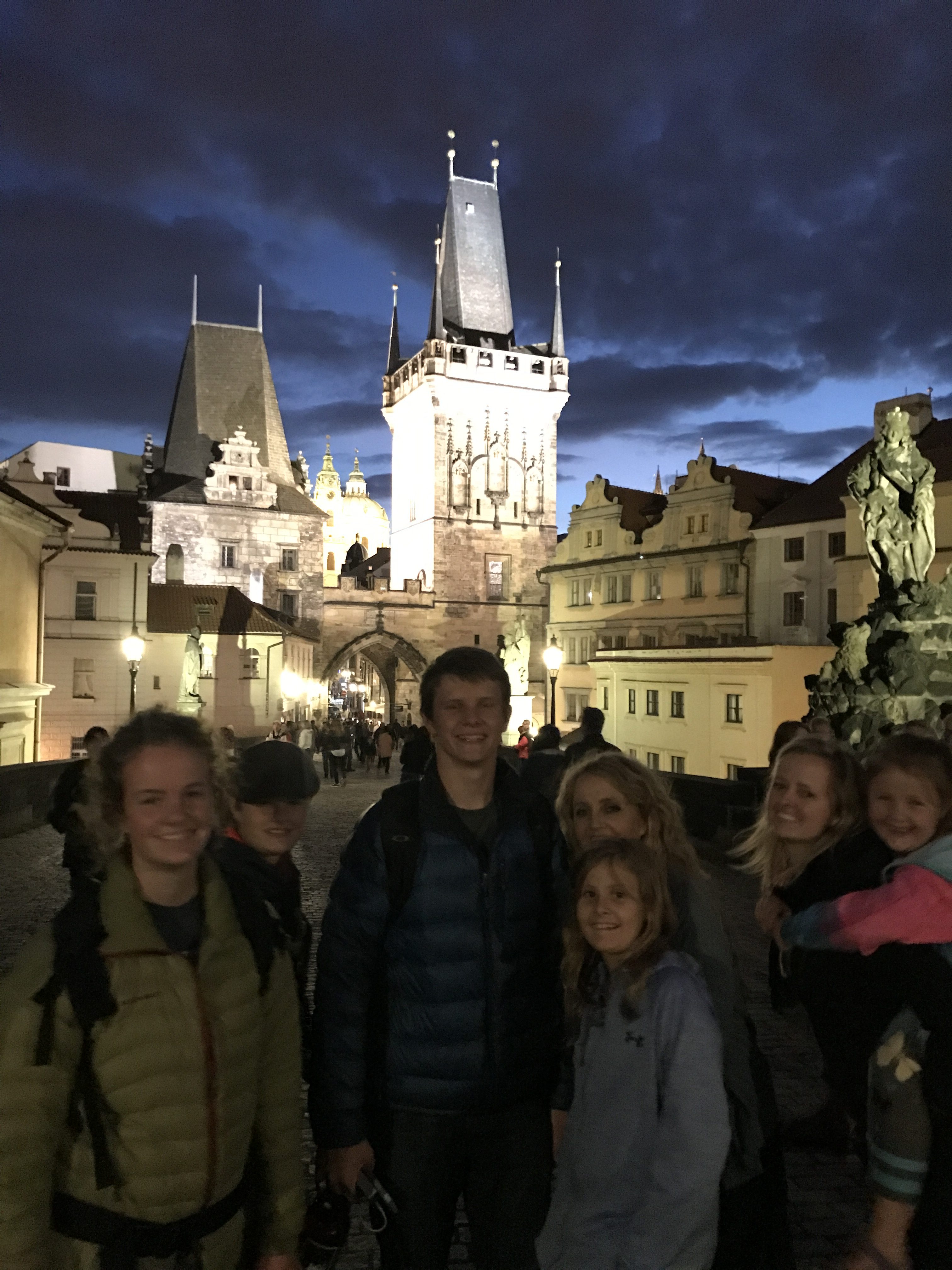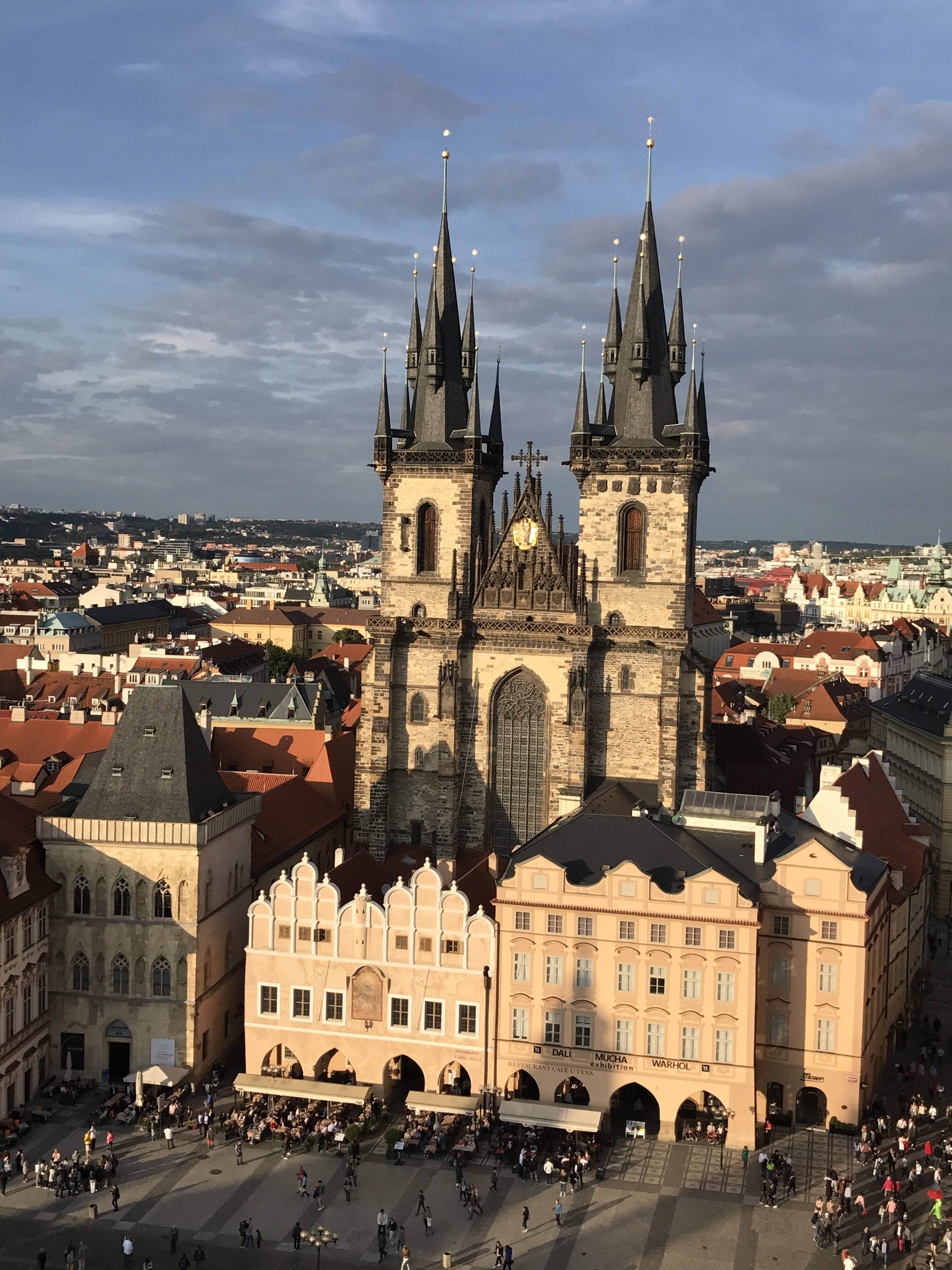 Wandering around Prague at night should make everyone's European Bucket List. Prague, the, "City of 100 Spires," is beautiful with its Old-World charm. But, nothing will make you fall in love with this city faster than a stroll across the Charles Bridge at twilight. This view, especially charming for lovers, is a must-see for anyone who loves beauty.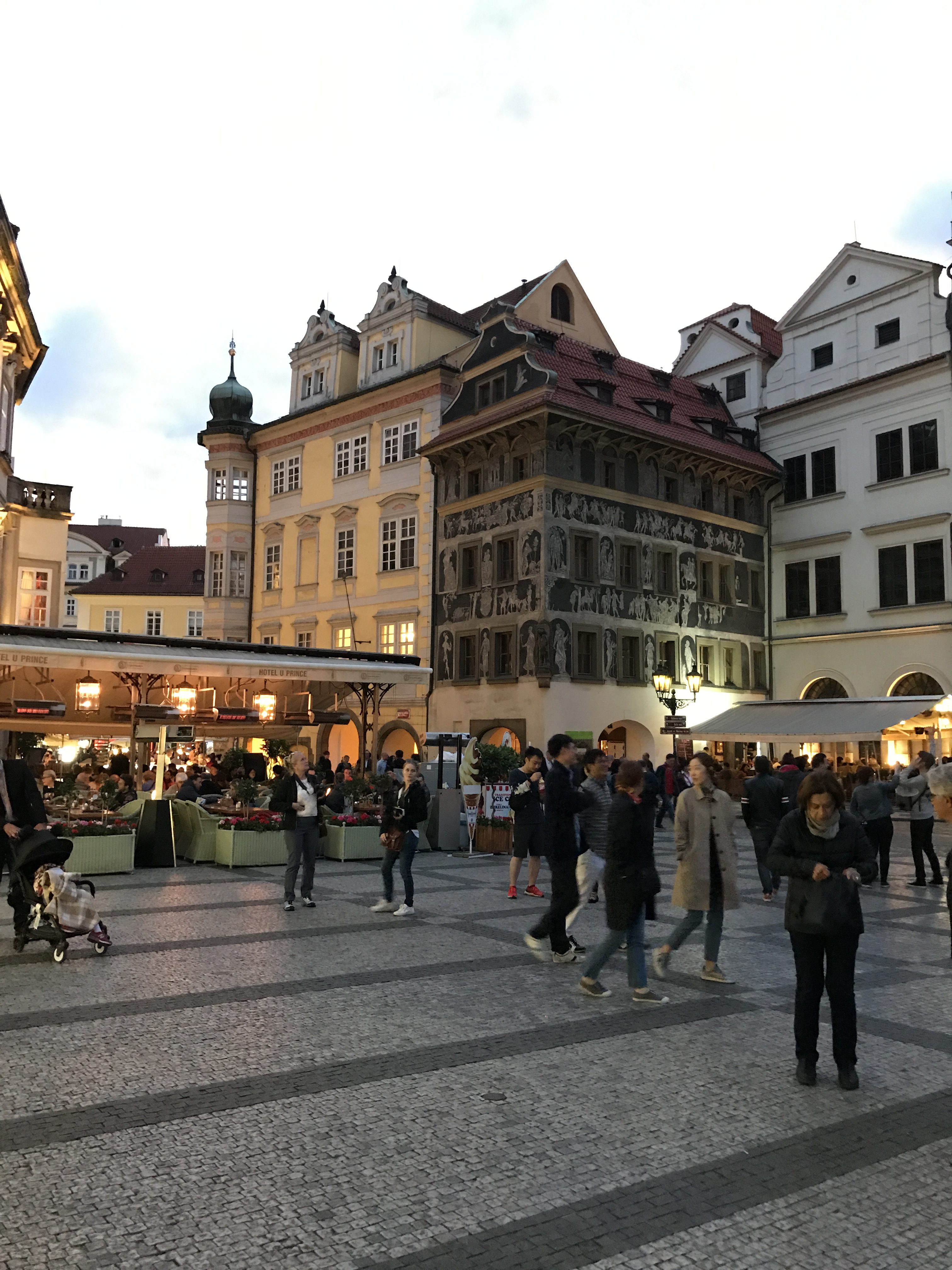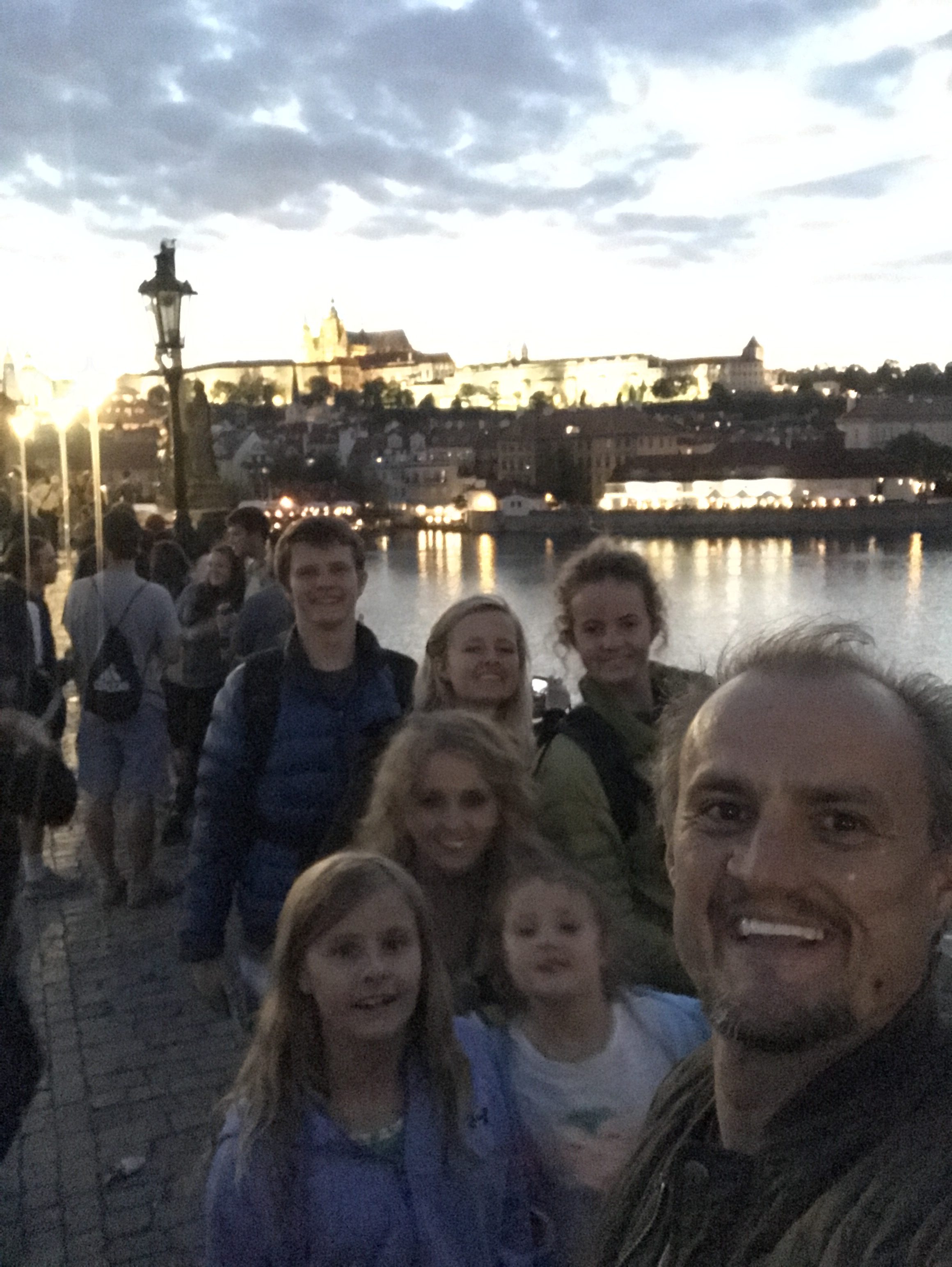 This old cobblestone bridge was built by a Roman Emperor in 1357. It connects the two parts of Prague and spans the Vltava River. Thirty larger-than-life Baroque statues line each side of the bridge and two monumental Gothic towers greet you at the entrance and exit of the bridge. The bridge, once a working bridge, has been closed off for traffic and is now for pedestrians only. Although it can be very crowded, it's worth the view and experience.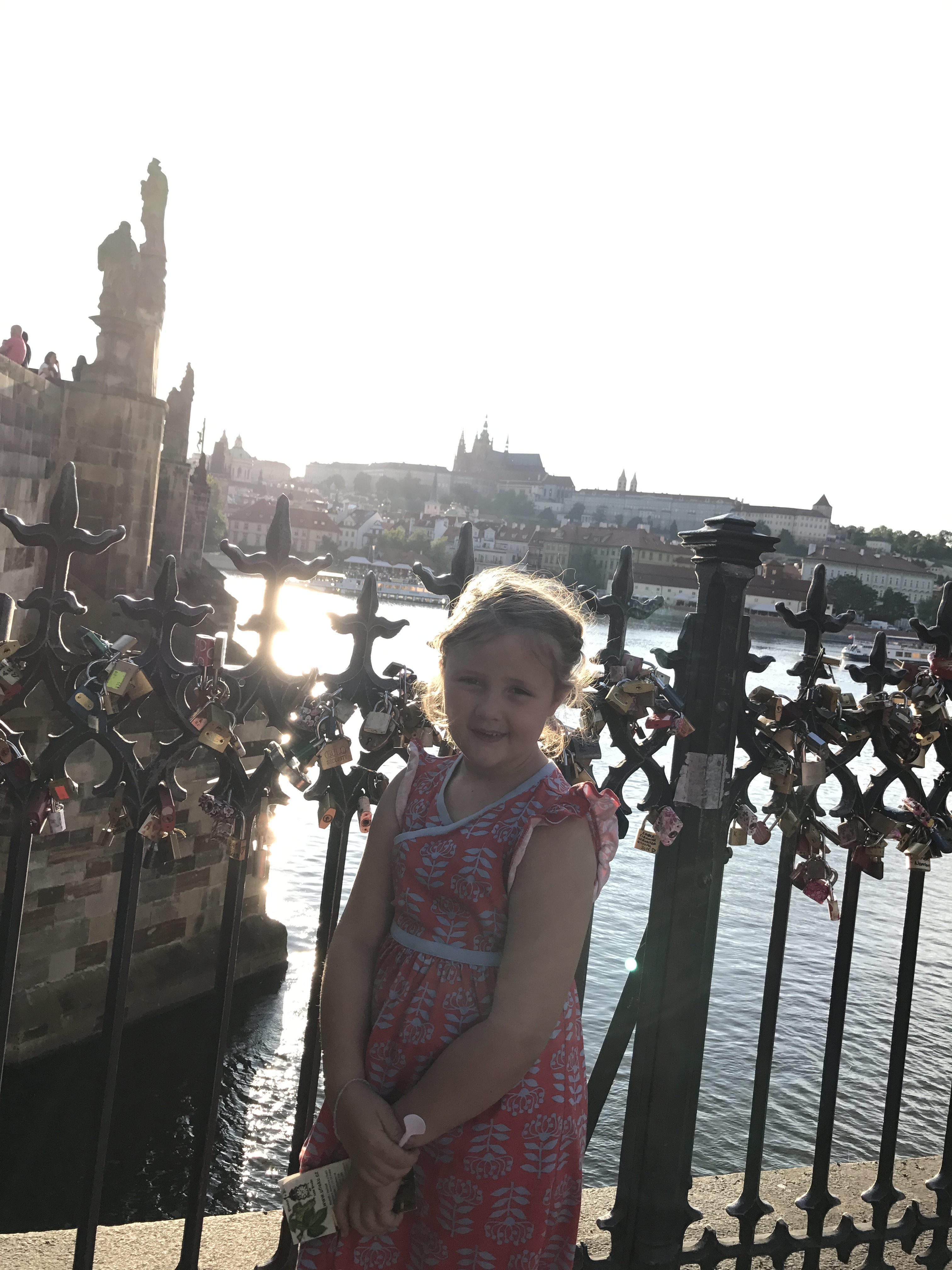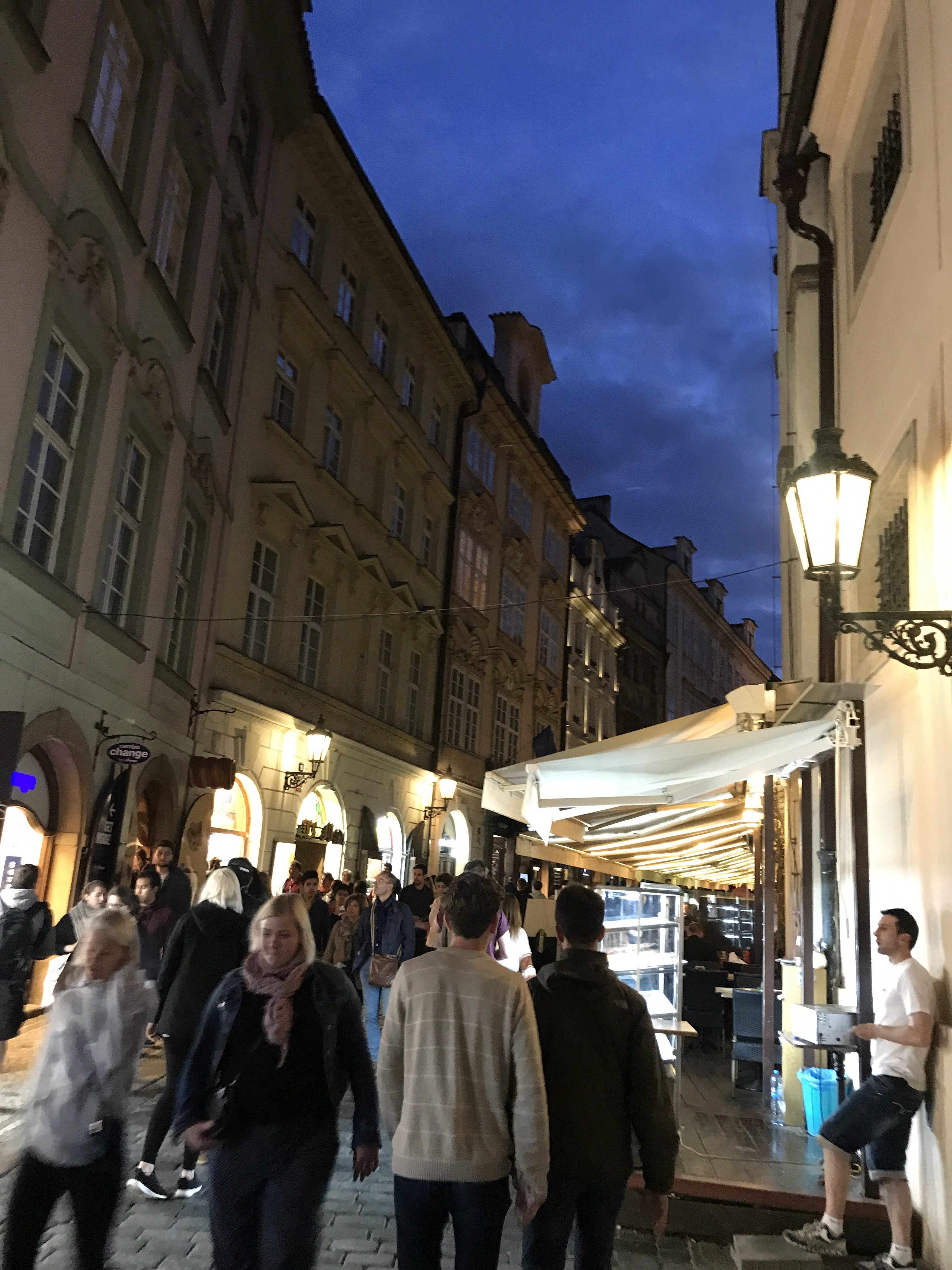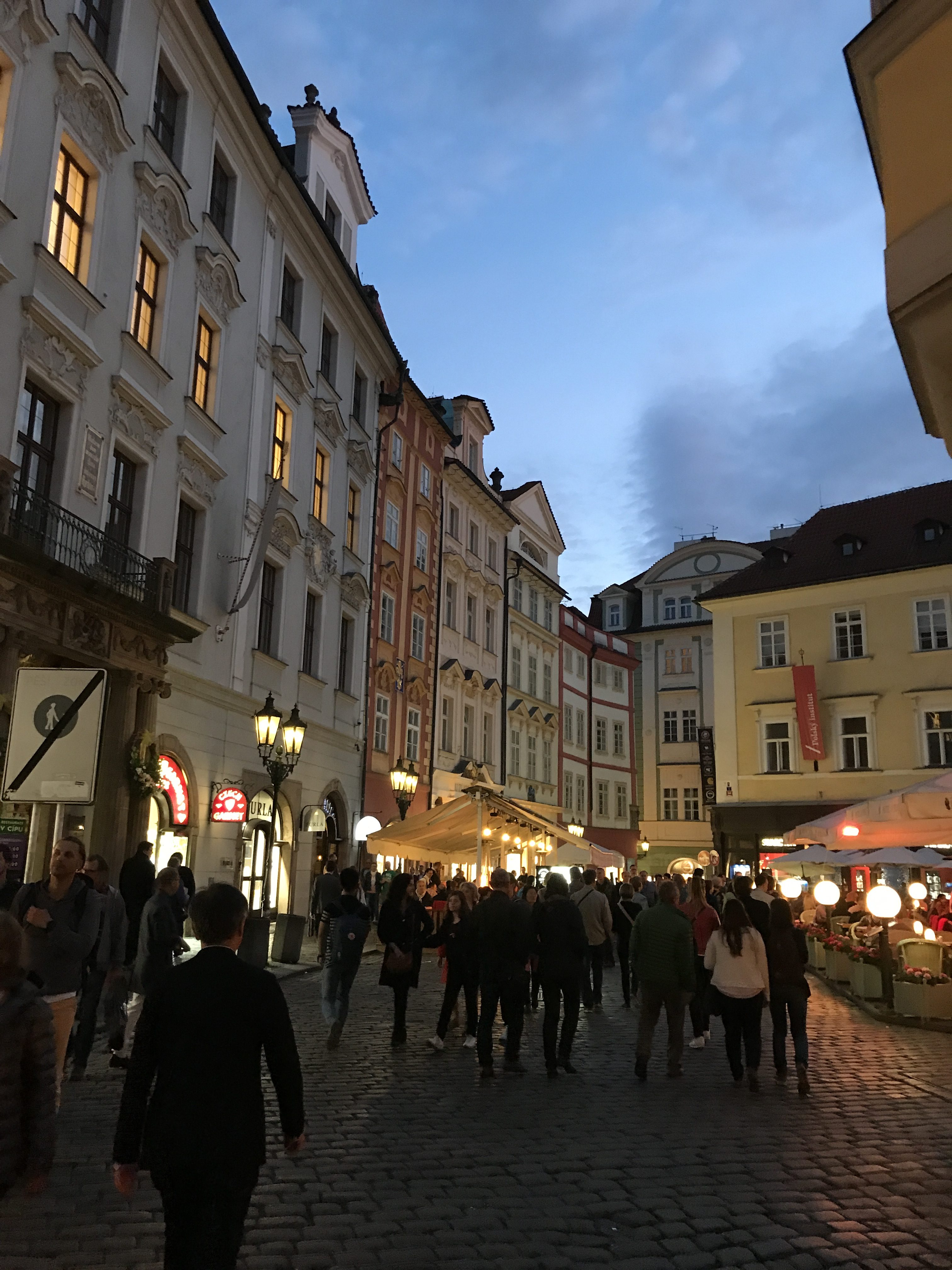 The Charles Bridge is not a bridge to walk across. It is a bridge that you take a nice stroll on. It is a place where you take your time. You find a little spot lining the wall and you just inhale it all.  You linger for a few minutes at each spot and try to take pictures that will capture the feeling and splendor of this place. (Spoiler alert: you can't. It's impossible. There are some things that a photograph can not capture completely.) On your stroll, you will want to hear the street violinist playing a classical tune as you walk along the cobblestone path.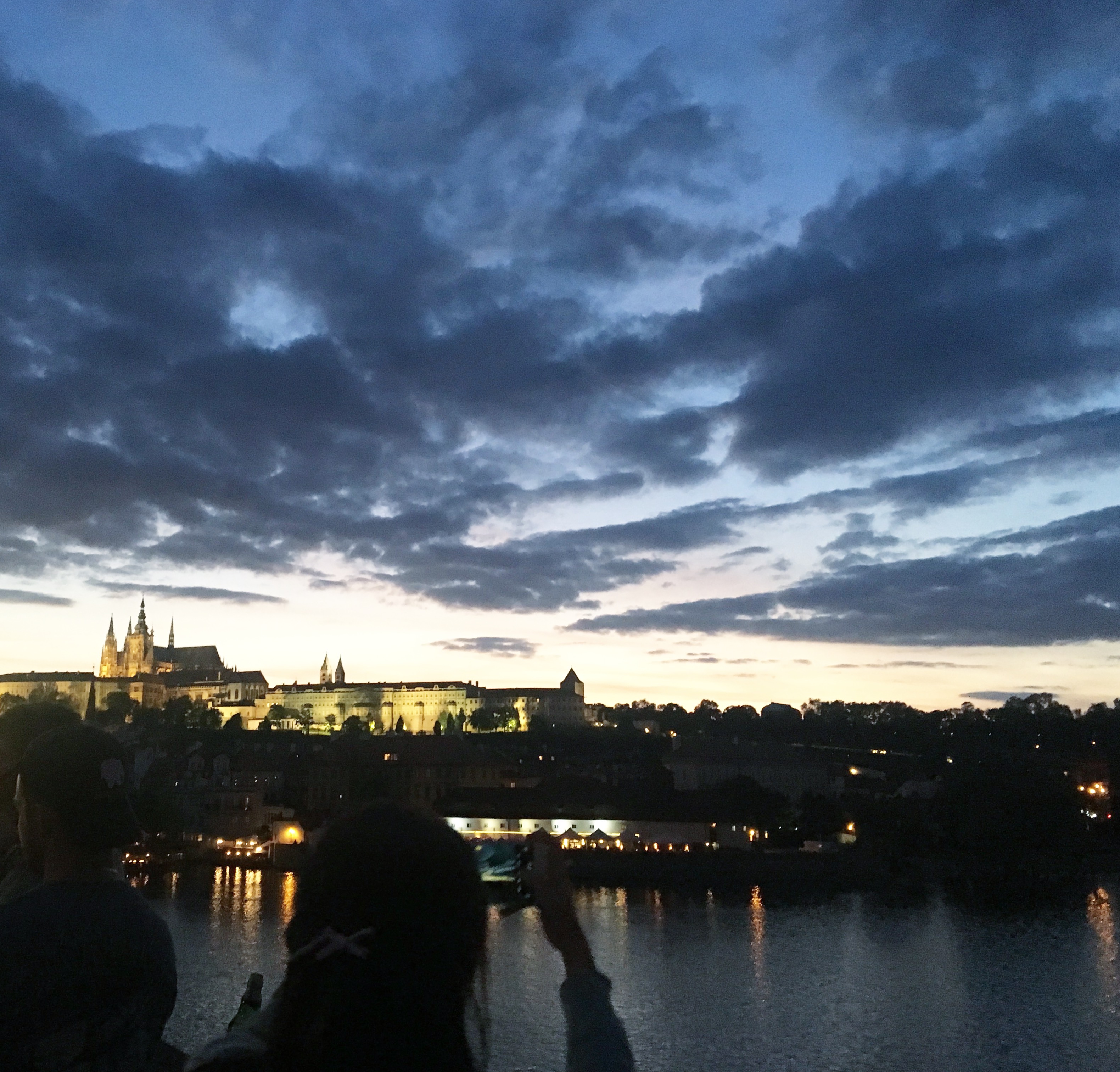 The view on the bridge is magical. As the sun starts to go down, the lights begin to sparkle on the river. The illuminated Prague Castle looms on one side of the bridge. It seems as if everywhere you turn there is beauty. Planning your European Bucket List? Don't pass up the Prague at night and strolling along the Charles Bridge at twilight!