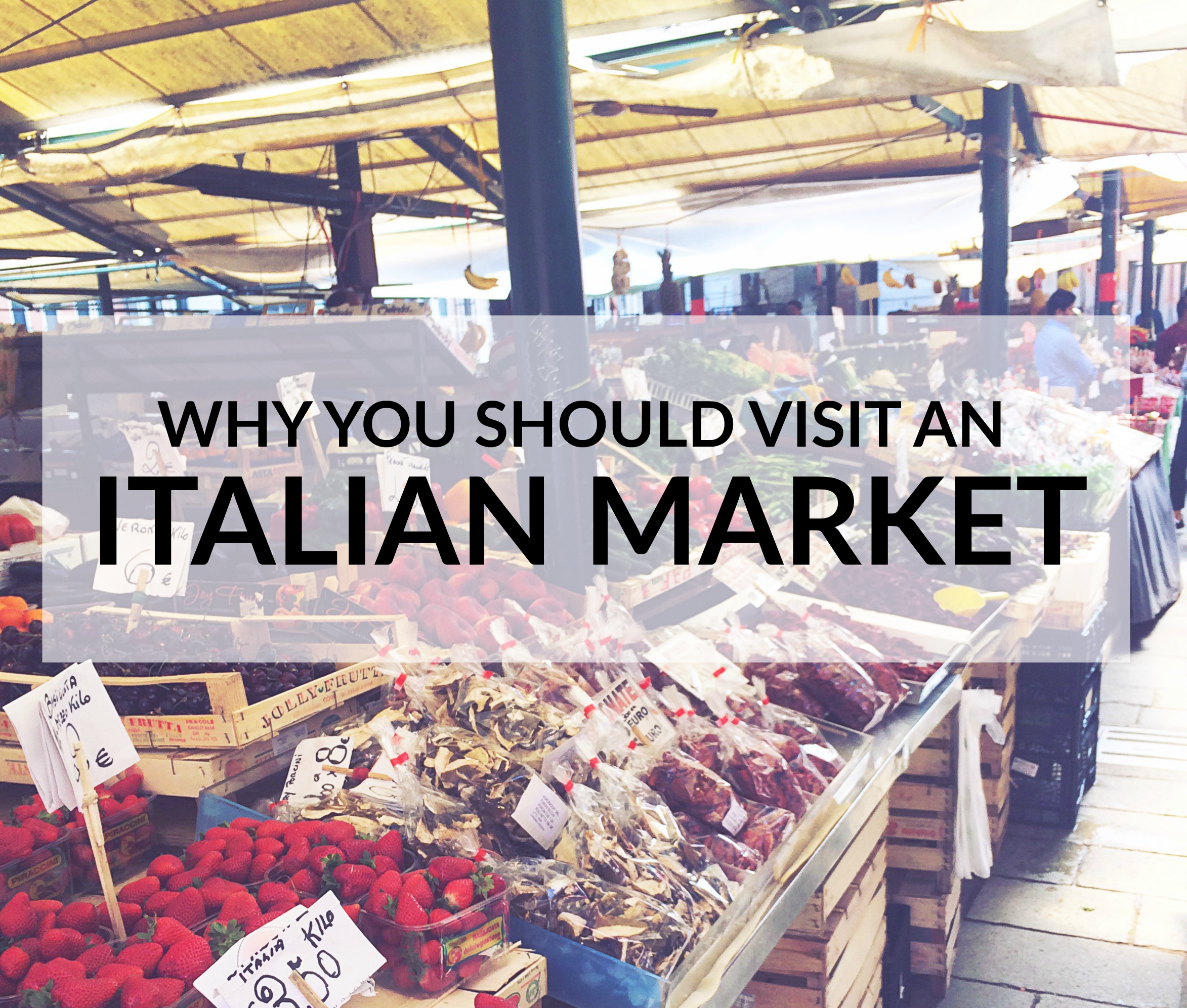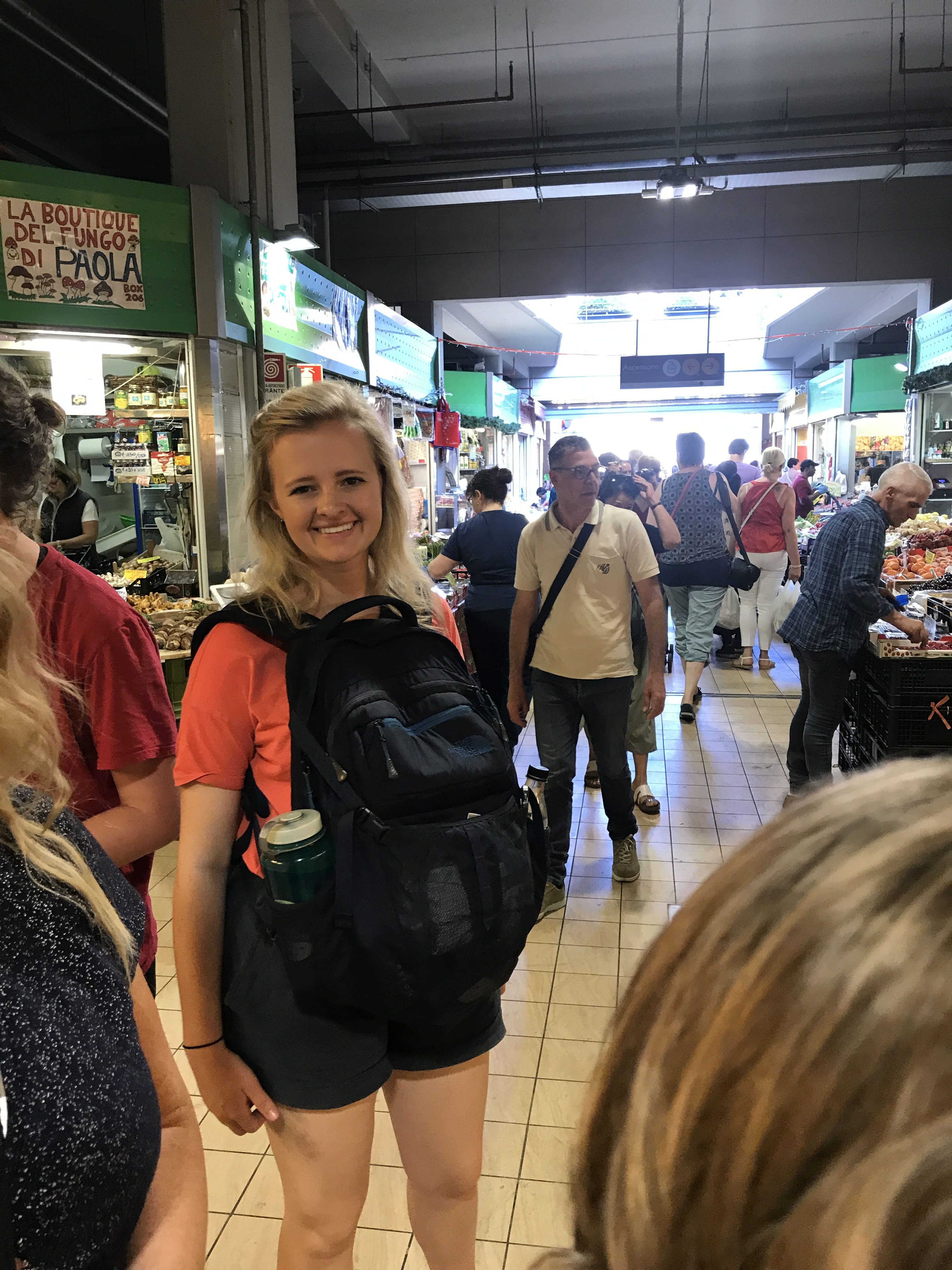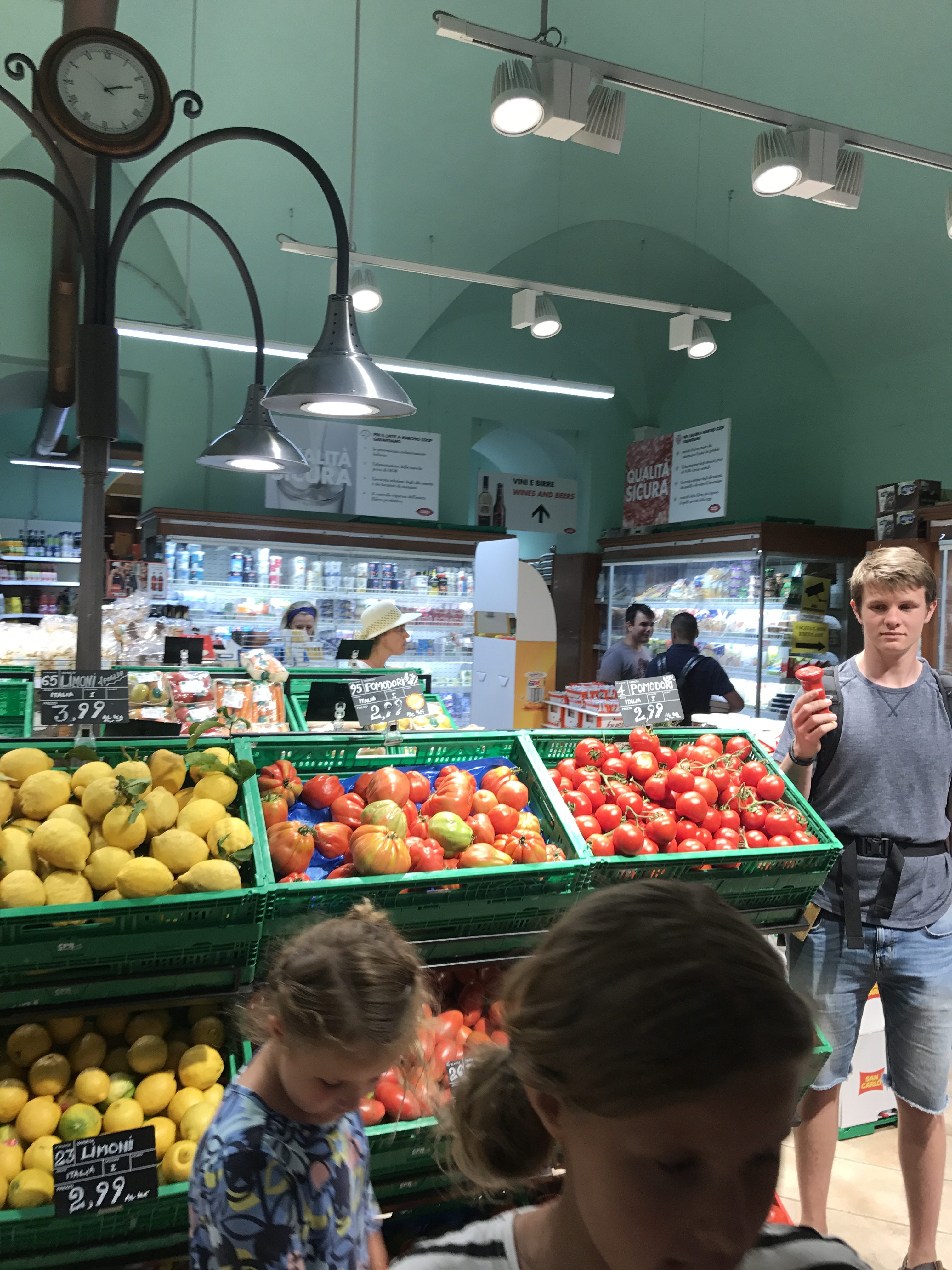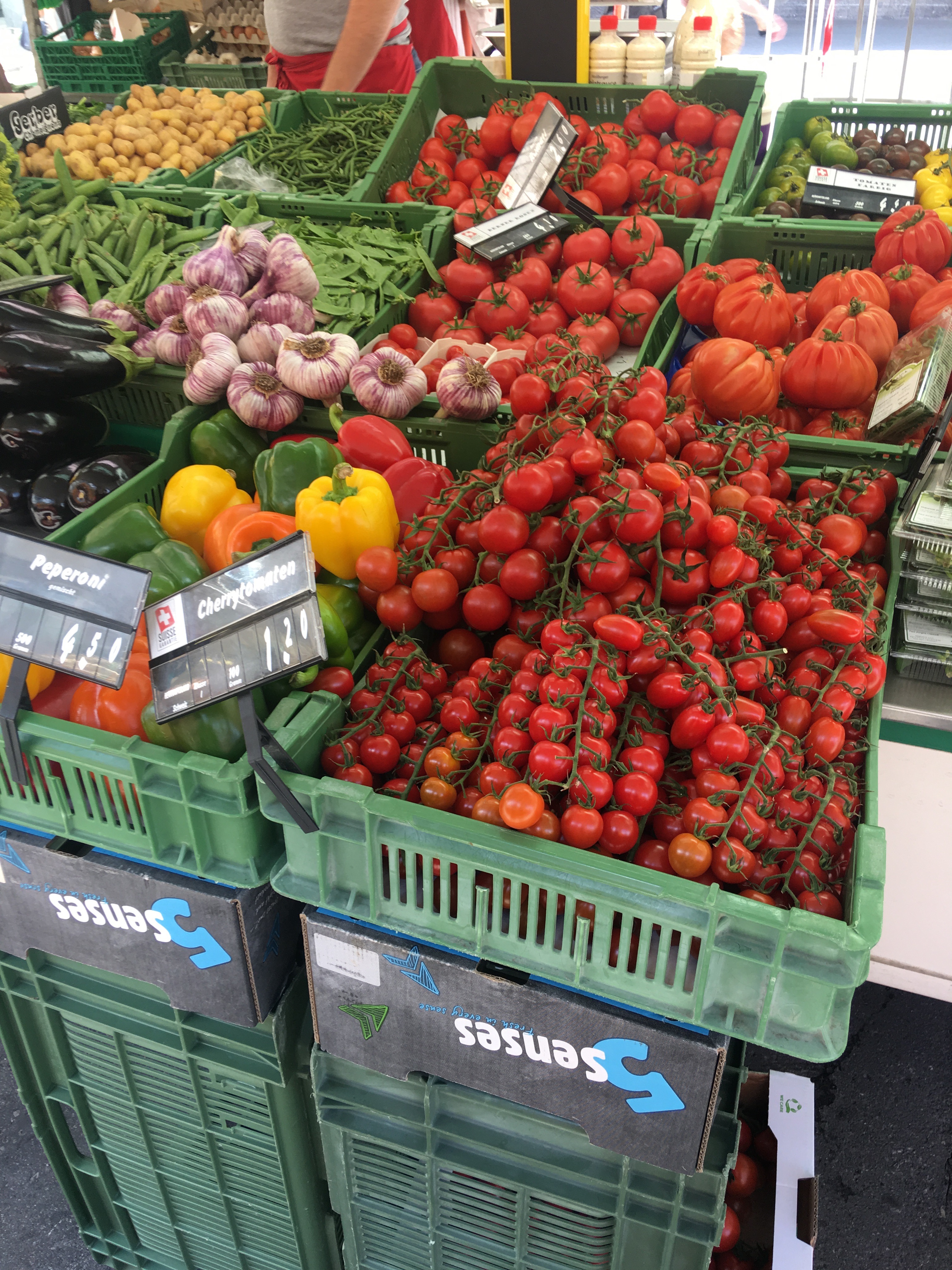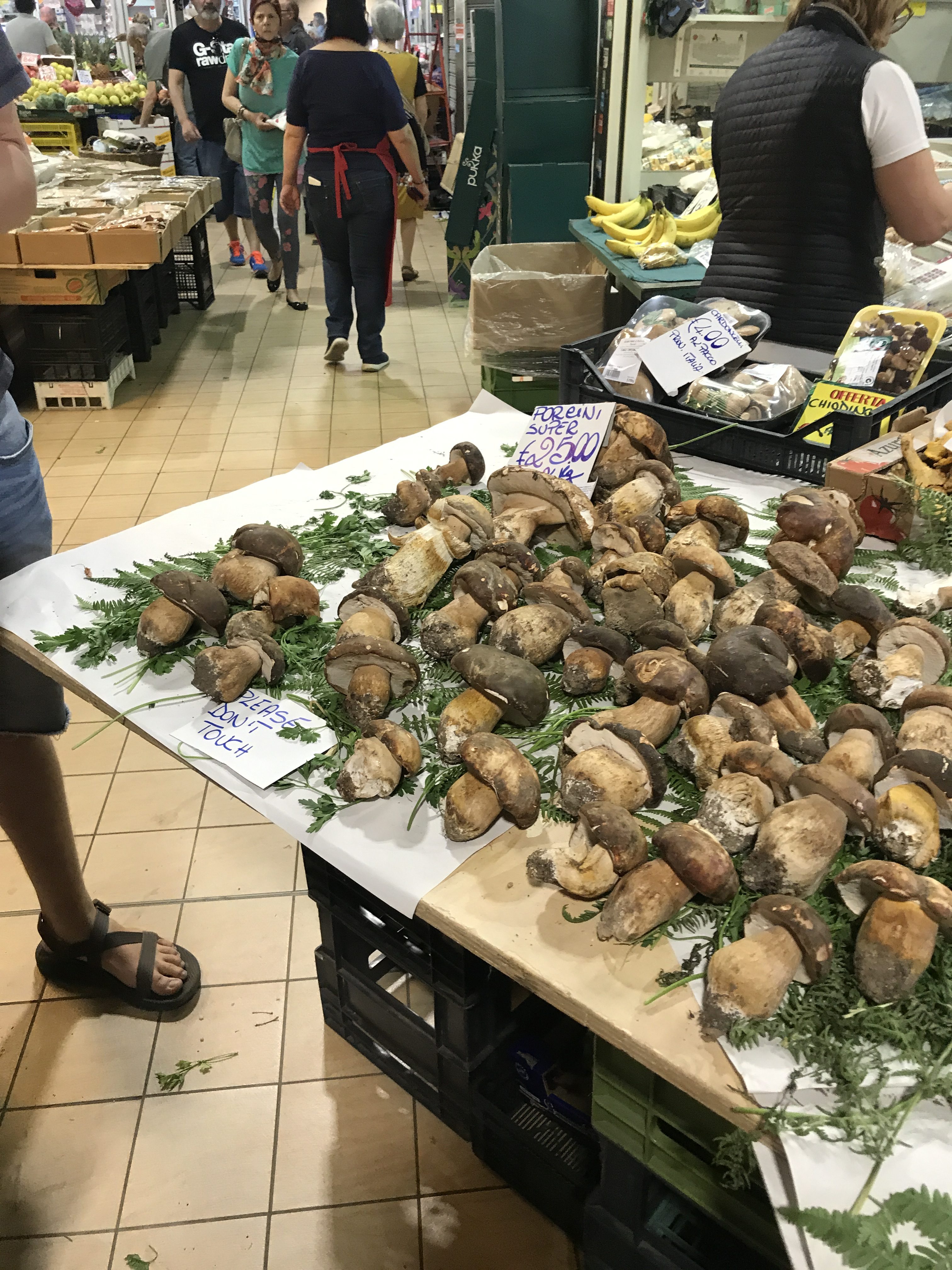 A Italian market is a paradise of tastes and a hungry traveler's delight. Upon entering our first market in Rome, the olive lovers in our group instantly noticed the barrels brimming full of olives. "Can I try some my son begged?" How could I possibly say no to Italian olives? Soon, we were commenting on how the small black ones were salty, the reddish black olives were sweet almost like a fruit, and the green olives were buttery. We motioned with hand signals and our limited Italian to have one more Euro worth of olives into our little plastic bags. Within minutes, the olives disappeared into our mouths. It really is amazing how much you can get across with facial expressions, gestures, and sign language.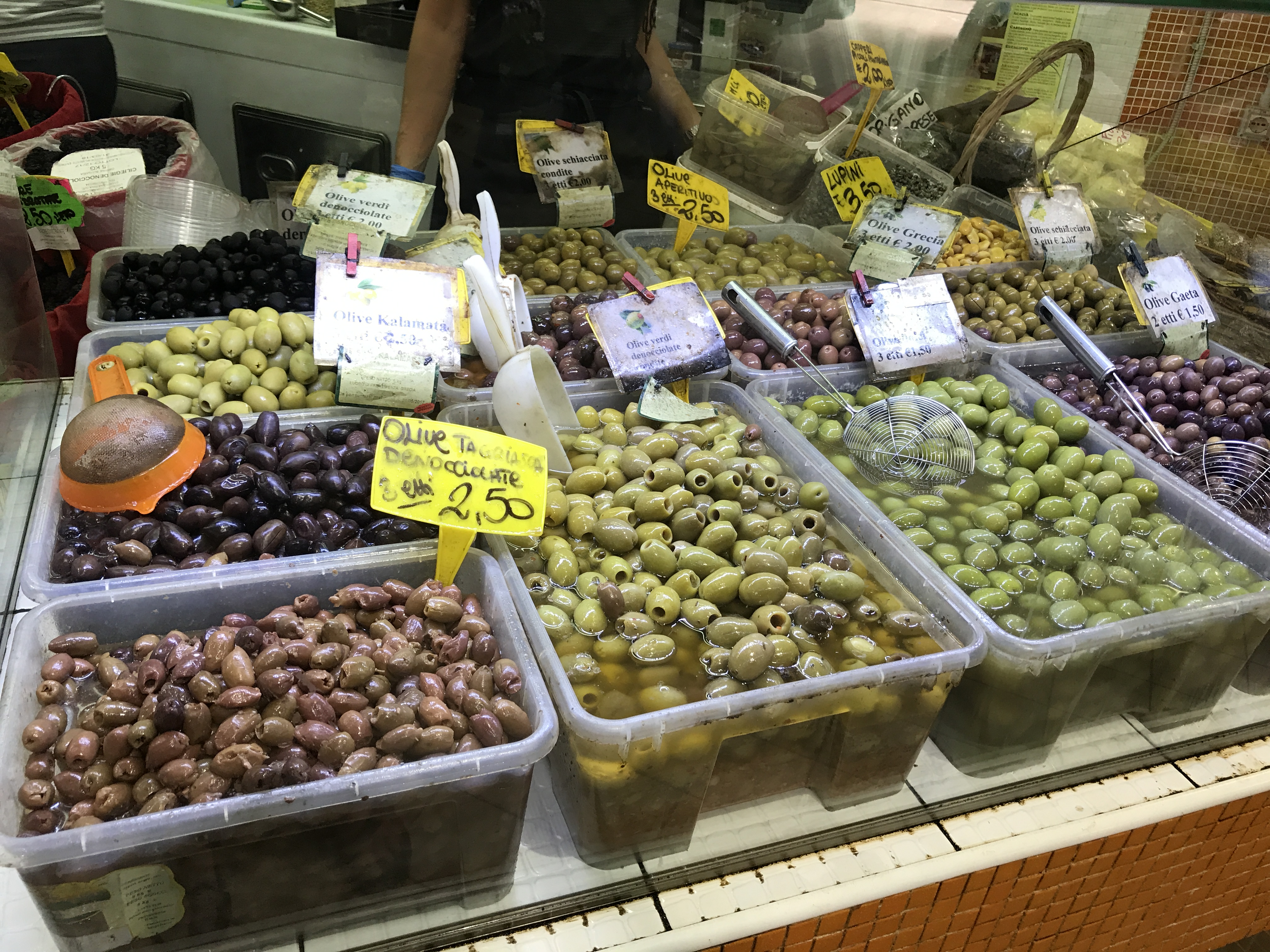 After the olives, we continued to roam the aisles of the lively market. To our good fortune, there were not many tourists there. Instead, there were locals shopping and going about their daily lives. It is fun to watch the locals and see how they relate to each other, how they dress, and what they buy. We walked behind the old grandmother pushing her grocery cart and getting the ingredients for her dinner that night. Each crowded aisle was a treat for the senses. The smells, the tastes, and the colors were abundant. Stall after stall of vendors selling fish, seasonal fruits, meats, flowers, sandwiches, and herbs filled with market.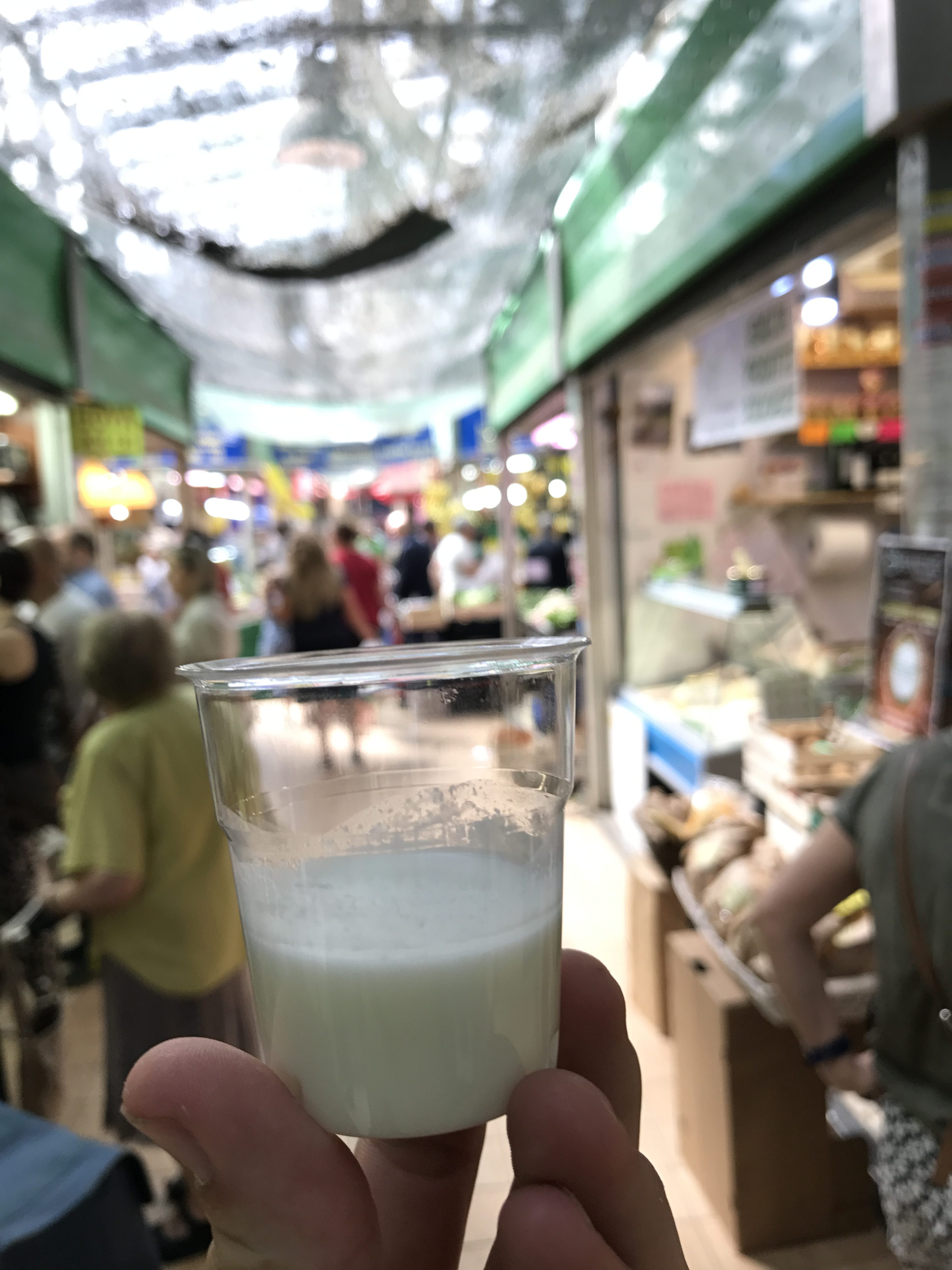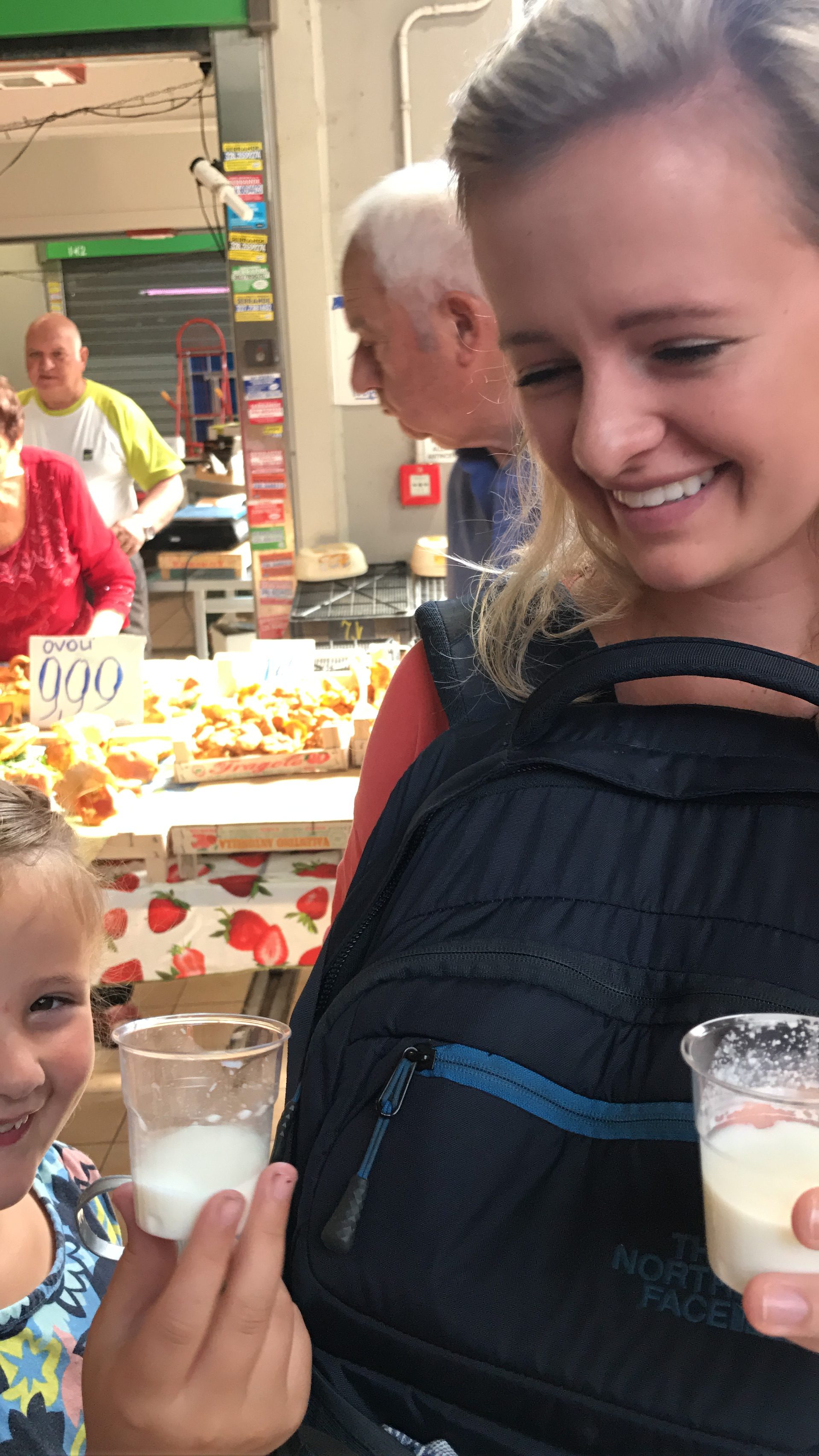 An Italian woman in a center stall was handing out fresh goat milk and yogurt samples.  Some of us were huge fans and others hoped never to taste it again. Our favorite, "square peaches," we gobbled up and then moved on to sample the various flavors of dried fruit (coconut was the big hit). Later, we bought some freshly baked bread to rip apart with our other finds.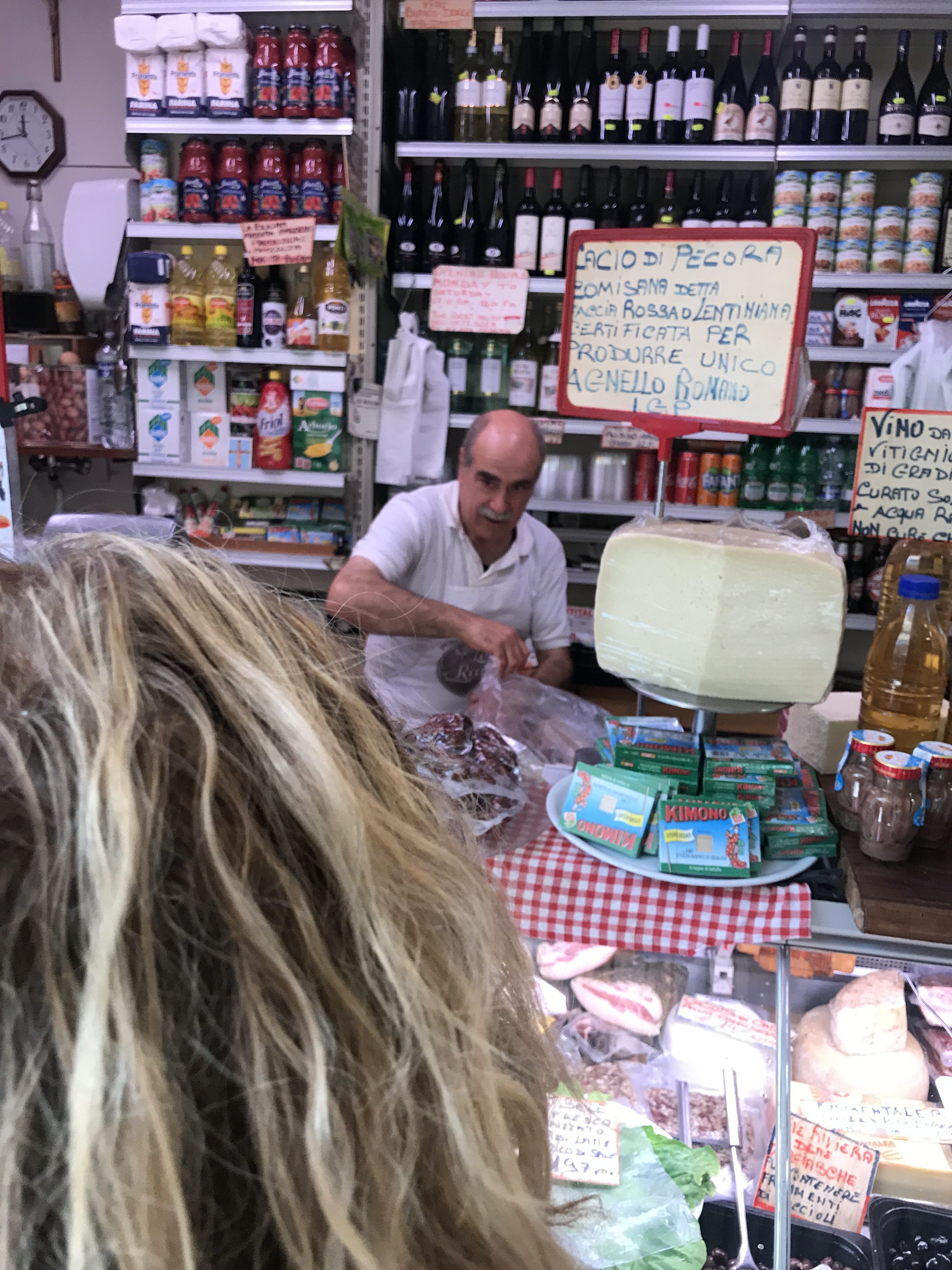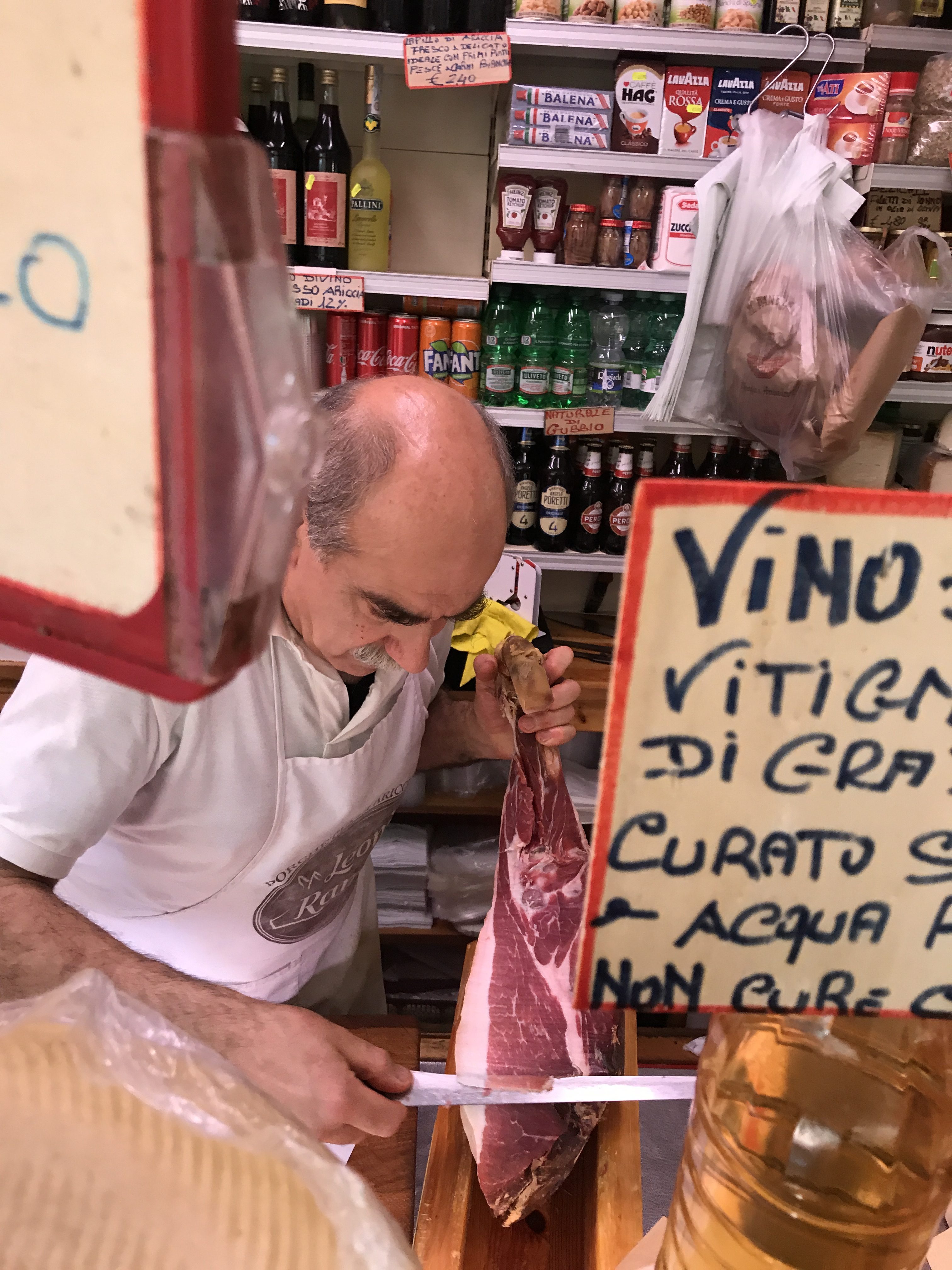 The short, older Italian man in the back corner of the market cut us some fresh cheese from a large round block. We had watched as others had asked him to slice their cheeses and meats to their specifications. After our quick observations, we quickly followed suit and soon he was slicing us some savory pork. "This may be the best food I have ever tasted," my daughter commented while stuffing her face with hot pork, fresh bread, and cheeses from the Italian Alps.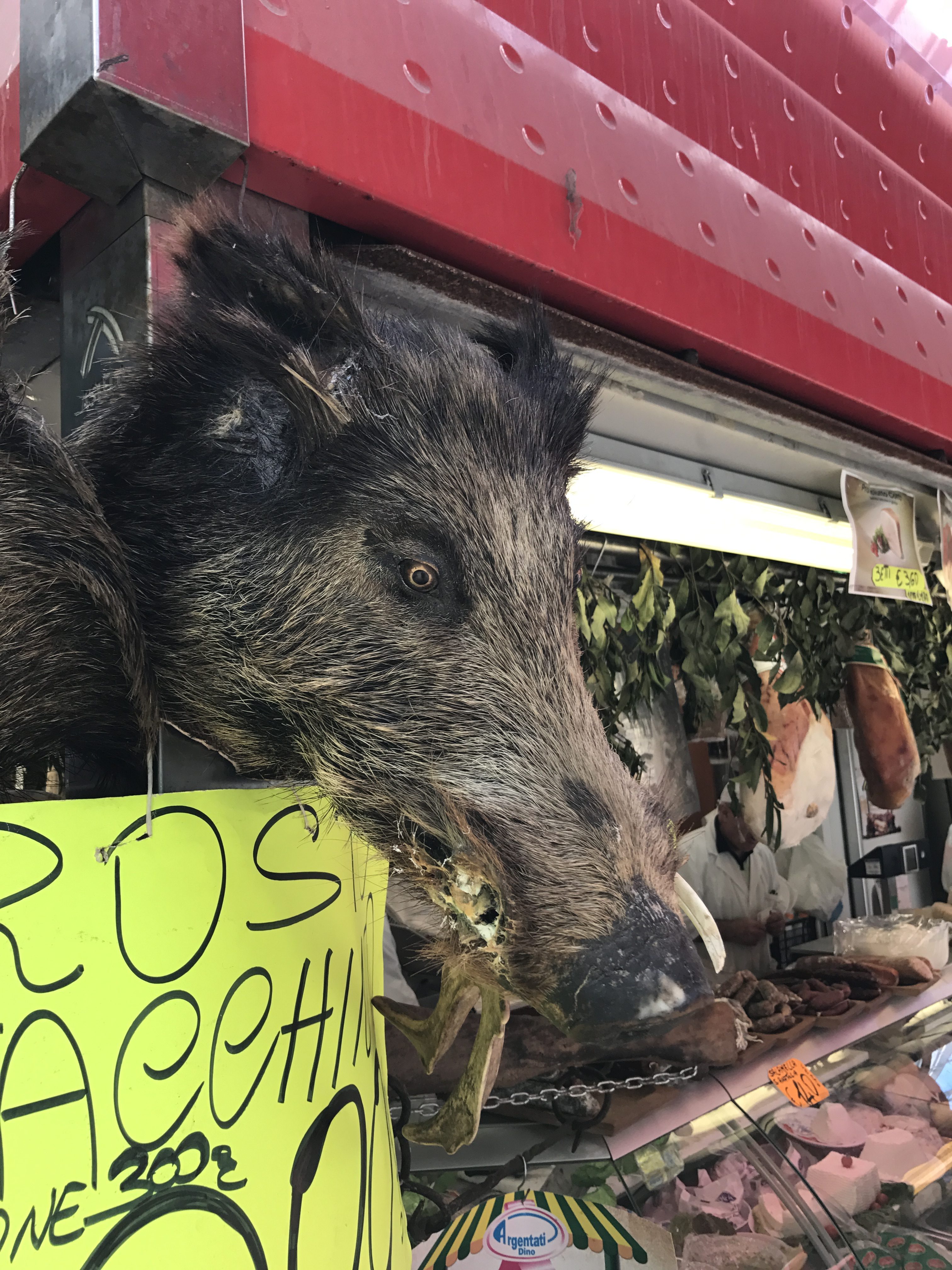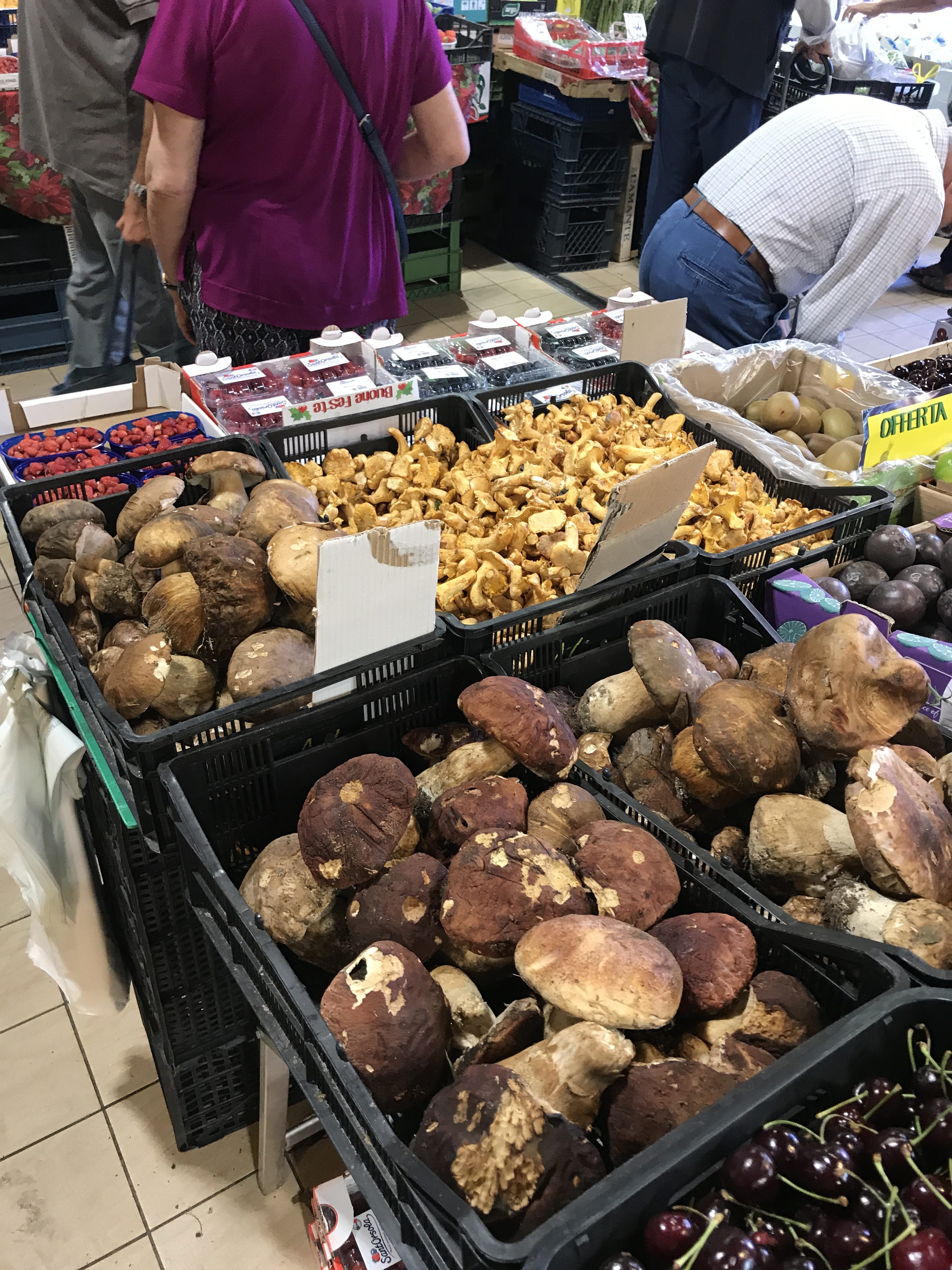 An Italian food market is a fun, authentic, cultural experience. We love to visit the markets everywhere we travel because the food is usually cheaper and always fresh and delicious. Go spend a morning with the locals at a market! Your fully tummies will be glad you did.