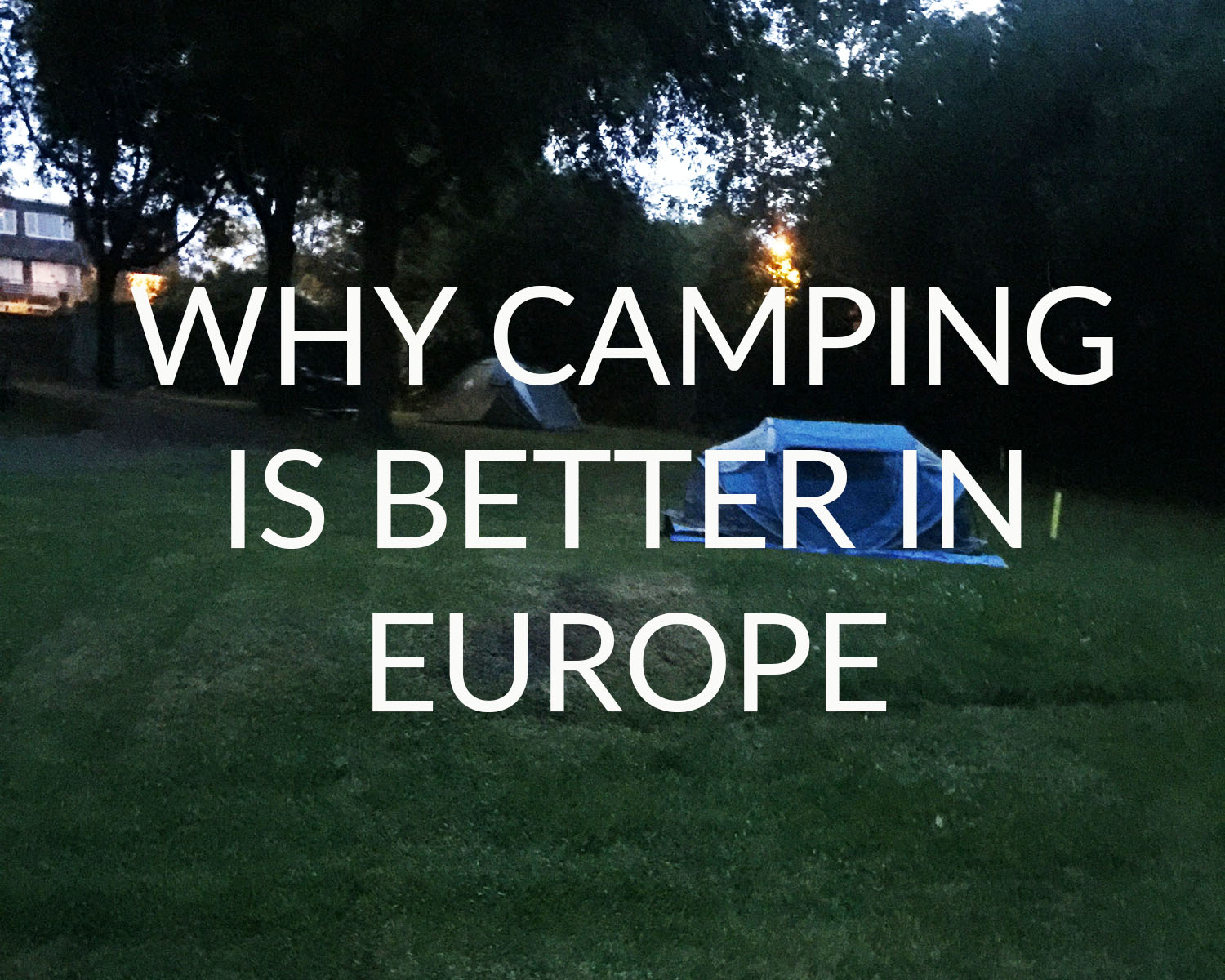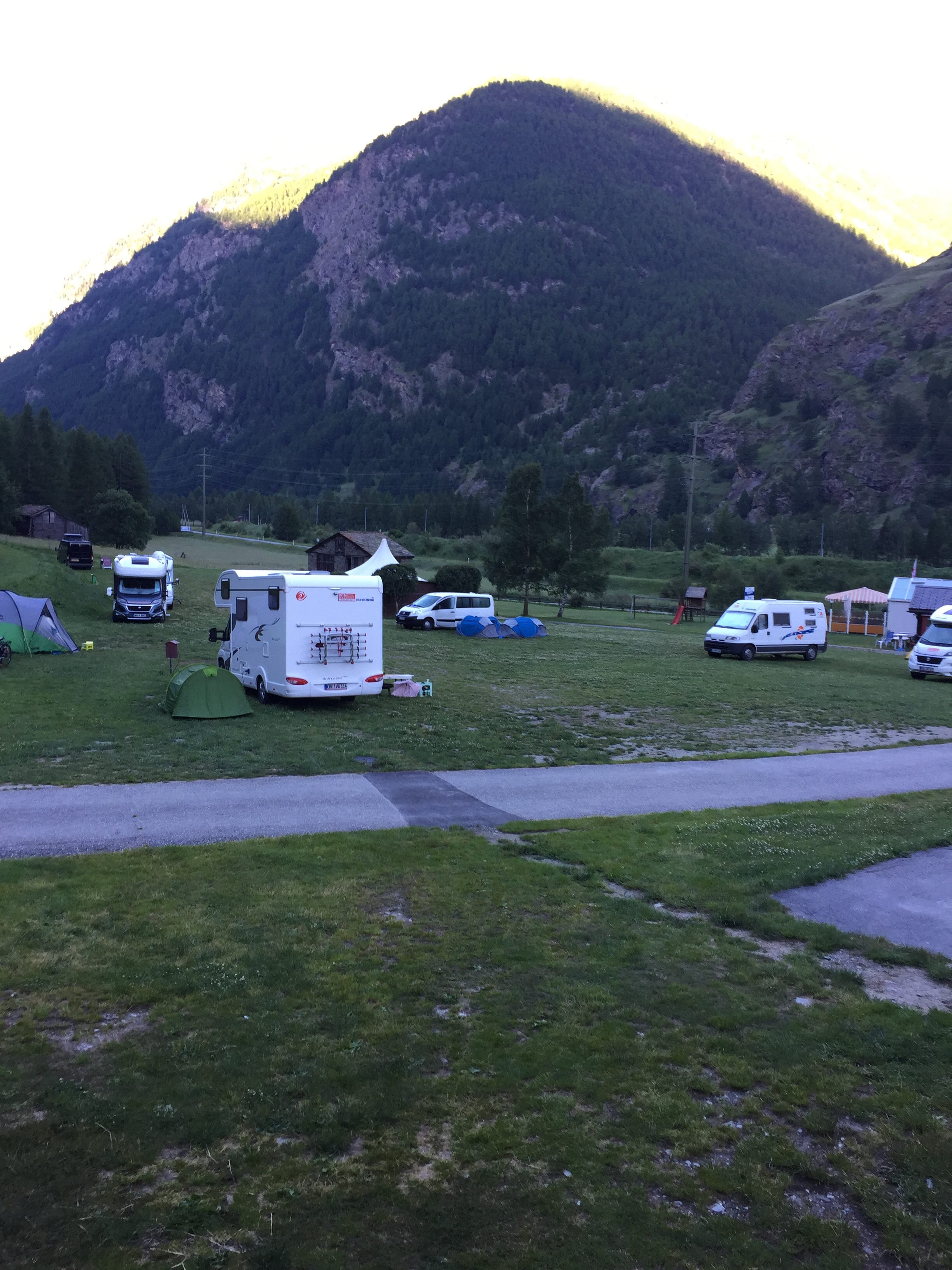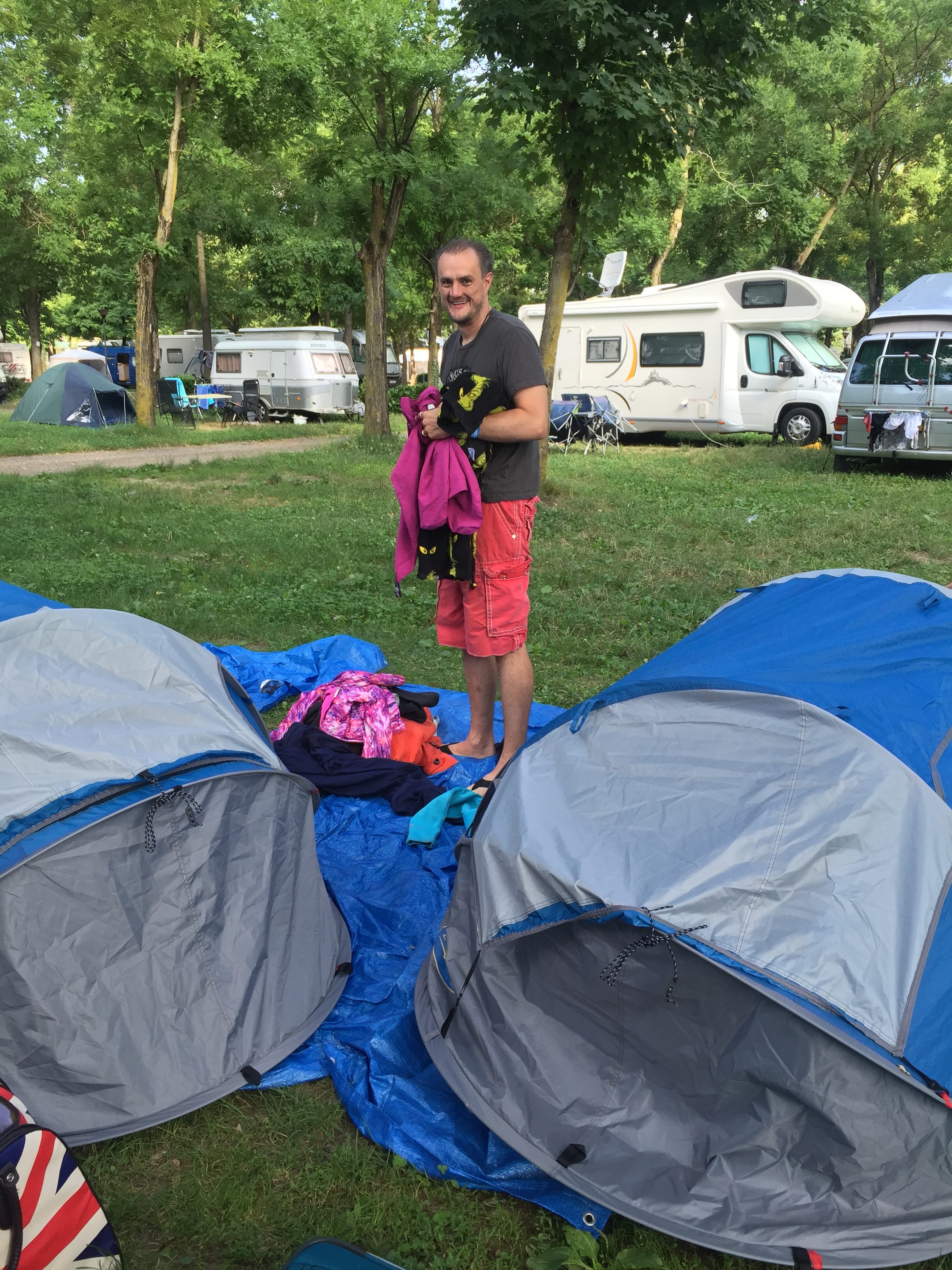 I take a deep breath when getting my family ready to go tent camping in America. My kids love it.  As a mother, it is not my favorite.  Getting ready to go camping is a lot of work.  There's the lanterns, the matches, the flashlights, water, the stove, the can opener, ingredients for tin-foil dinners and cobbler, and the quintessential toilet paper. And then there is the little part about no shower. Not to mention, the dirt gets everywhere in the tents and all over everyone. Then when you return you get to clean and put everything away. In America, I suffer go camping a couple of times a year to let the kids gaze up at the stars, eat wonderful campfire food, and to unplug from the world.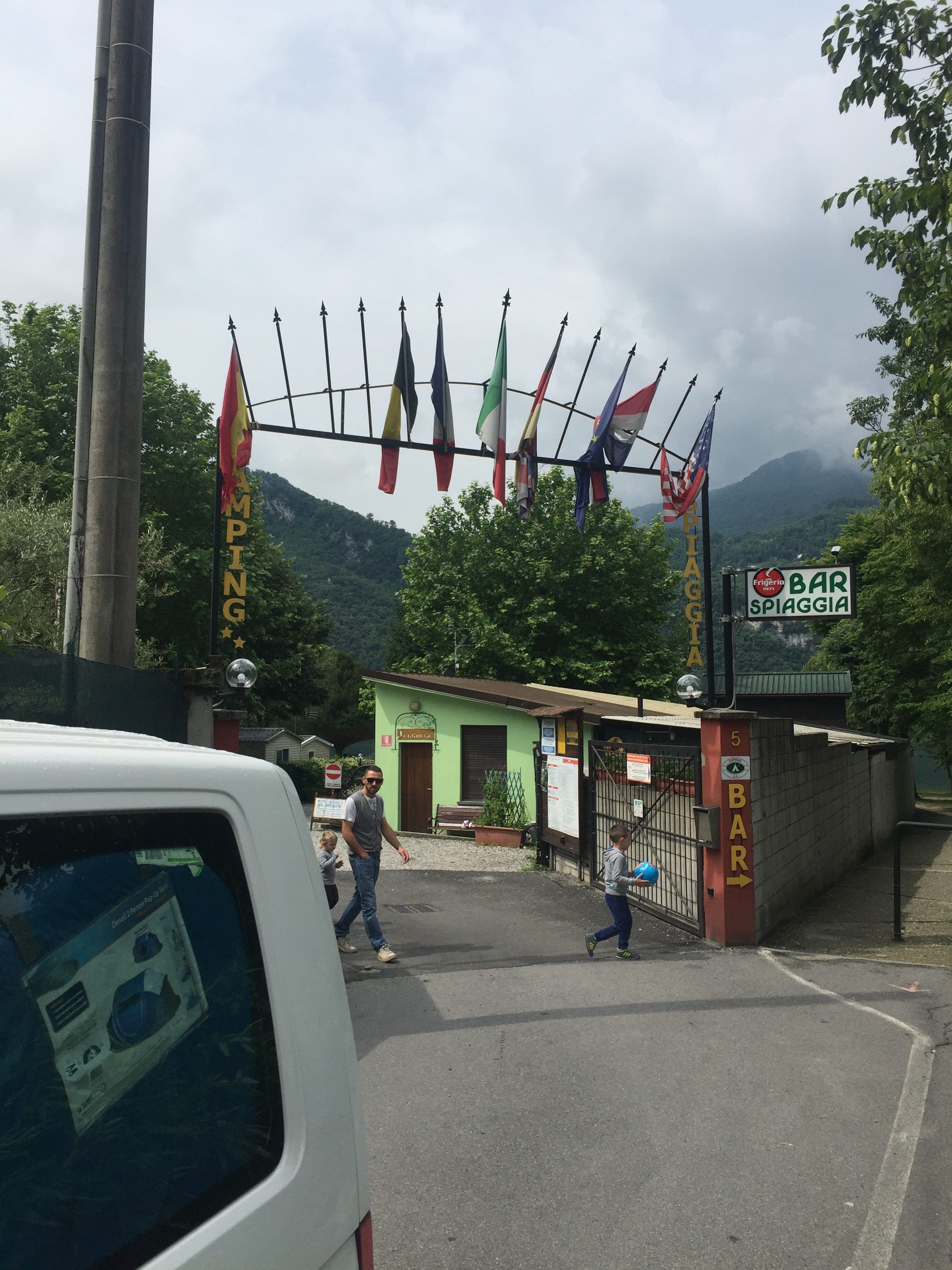 Whenever I tell my friends that we are going camping in Europe they look at me with strained faces. Then I tell them we are going to be camping in Europe for several weeks. Then they really look at me with a questioning expression. I wonder if it is because they imagine it to be like my own experiences camping. According to American camping standards, it sounds hard!
Here's the big secret that makes everything possible: camping in Europe is a totally different experience! I give European camping a five star review.
Here's why European and American camping are different: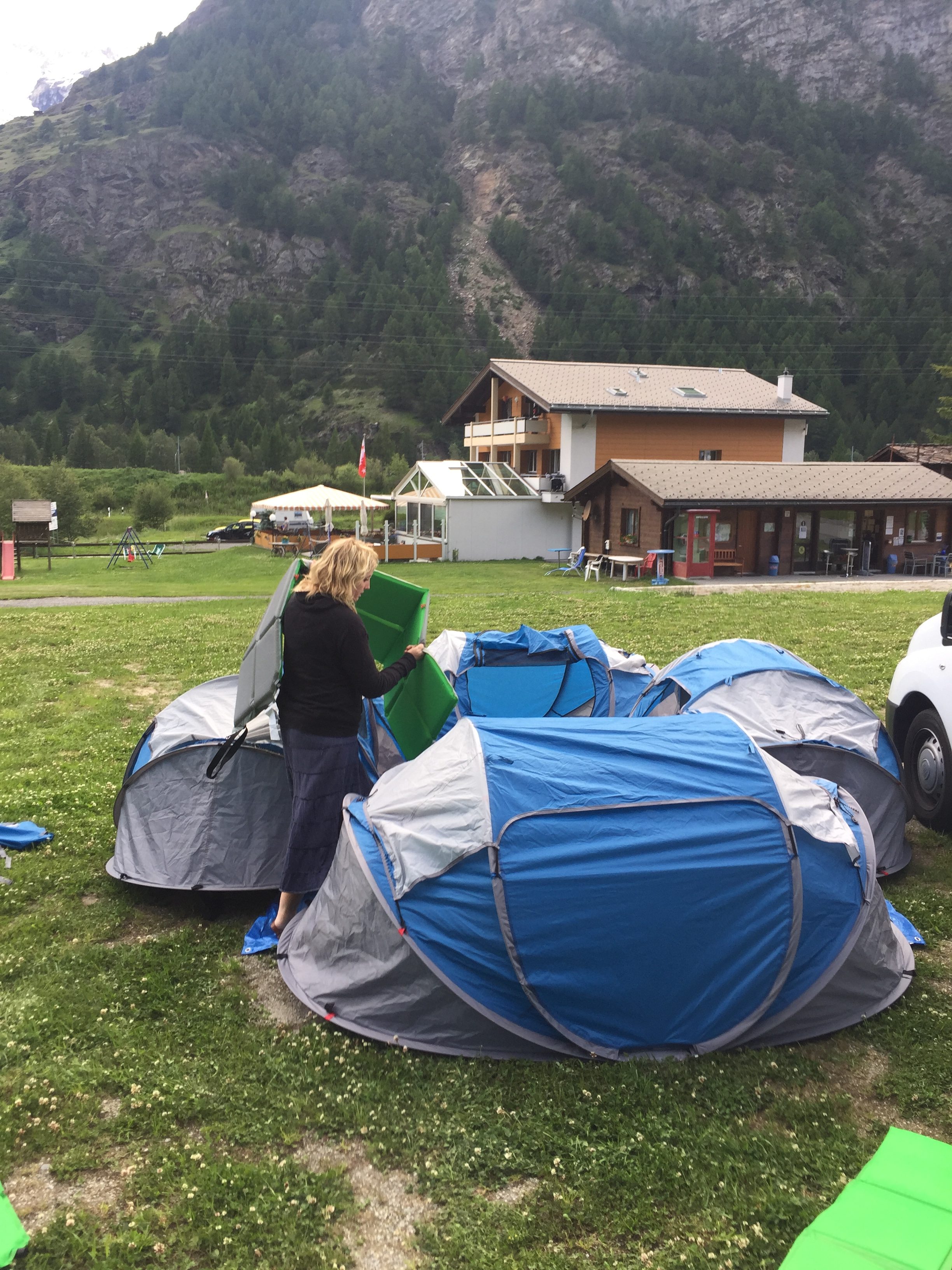 Location: In America, camping is driving "away" to some place removed from civilization.  You will most likely be sleeping on sticks and dirt.  European campgrounds are mostly located in or very near the cities.  Often in very beautiful settings.  We have slept with a lakeside view of Lake Como, under a roaring waterfall in Germany, and in the Alps of Switzerland.
Most of the time you will be sleeping in a park like setting on grass. They are located near public transportation which makes getting into the city very easy.  This is very handy when you don't want to actually drive into a city like Rome-which no one would recommend.
Safety: American camping is safe, unless you count the occasional bear. Campgrounds in Europe are also very safe.  They are gated and often have a security guard. We never felt scared or worried about our families safety of our belongings. In fact, the camp gates close at night so no one goes in or out.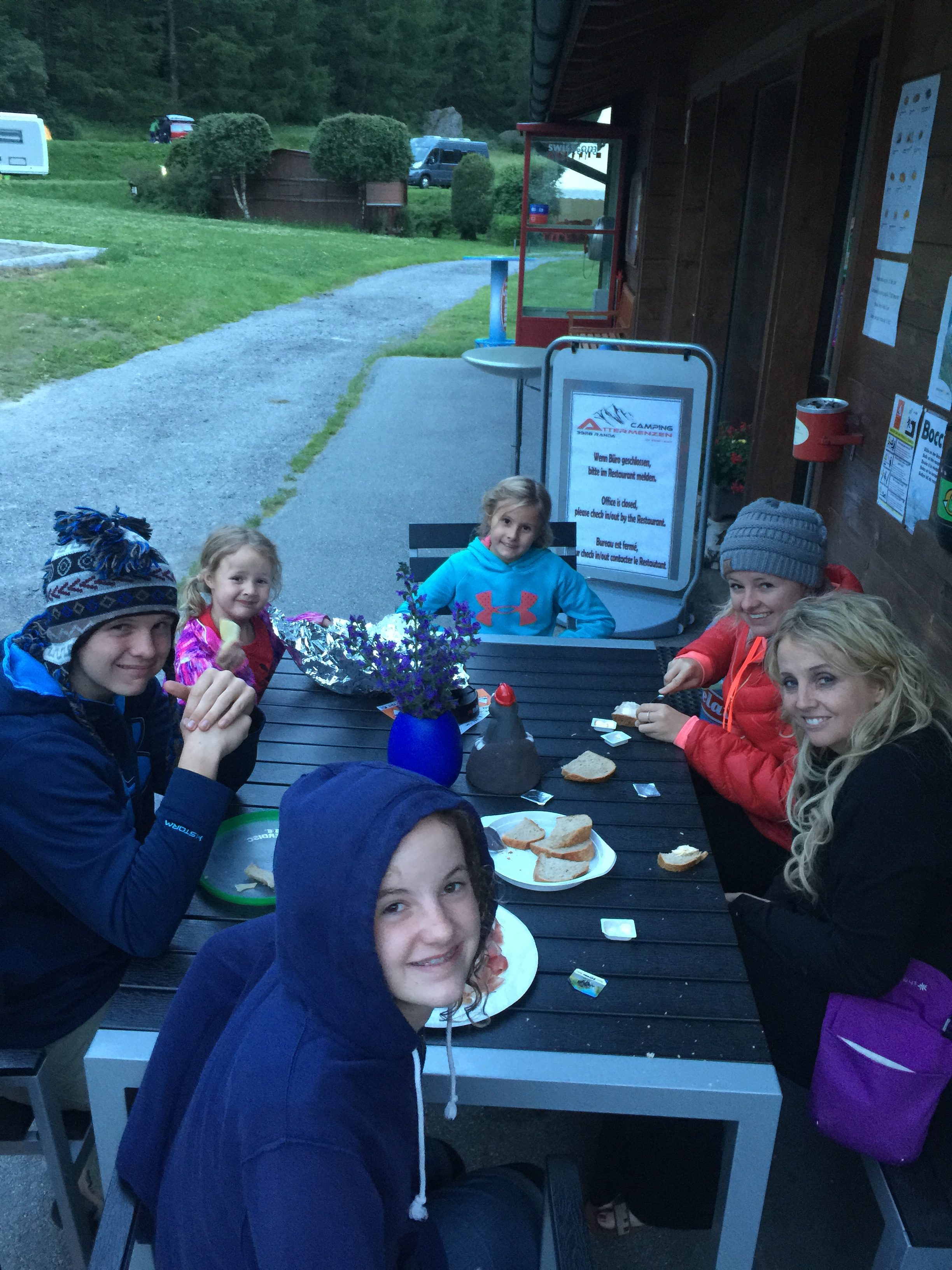 Food: In America, bring it with you.  In Europe, there is almost always a small restaurant or a bar in the campground. Some of our favorite memories are coming home from a day in the city and in our tents eating some delicious, authentic Italian Lasanga before bed. In the morning, Europeans do breakfast right.  They will have fresh bread,and croissants to purchase right at the campground office.  It will be some of the best bread you have ever eaten. The best price is the cost.  It costs like $2.00 for a loaf.  We would buy a couple jars of jam and just eat delicious bread with jam before heading out to the city.
Water:  In most European campgrounds there is a kitchen for washing any dishes you may have or for filling up your water bottles.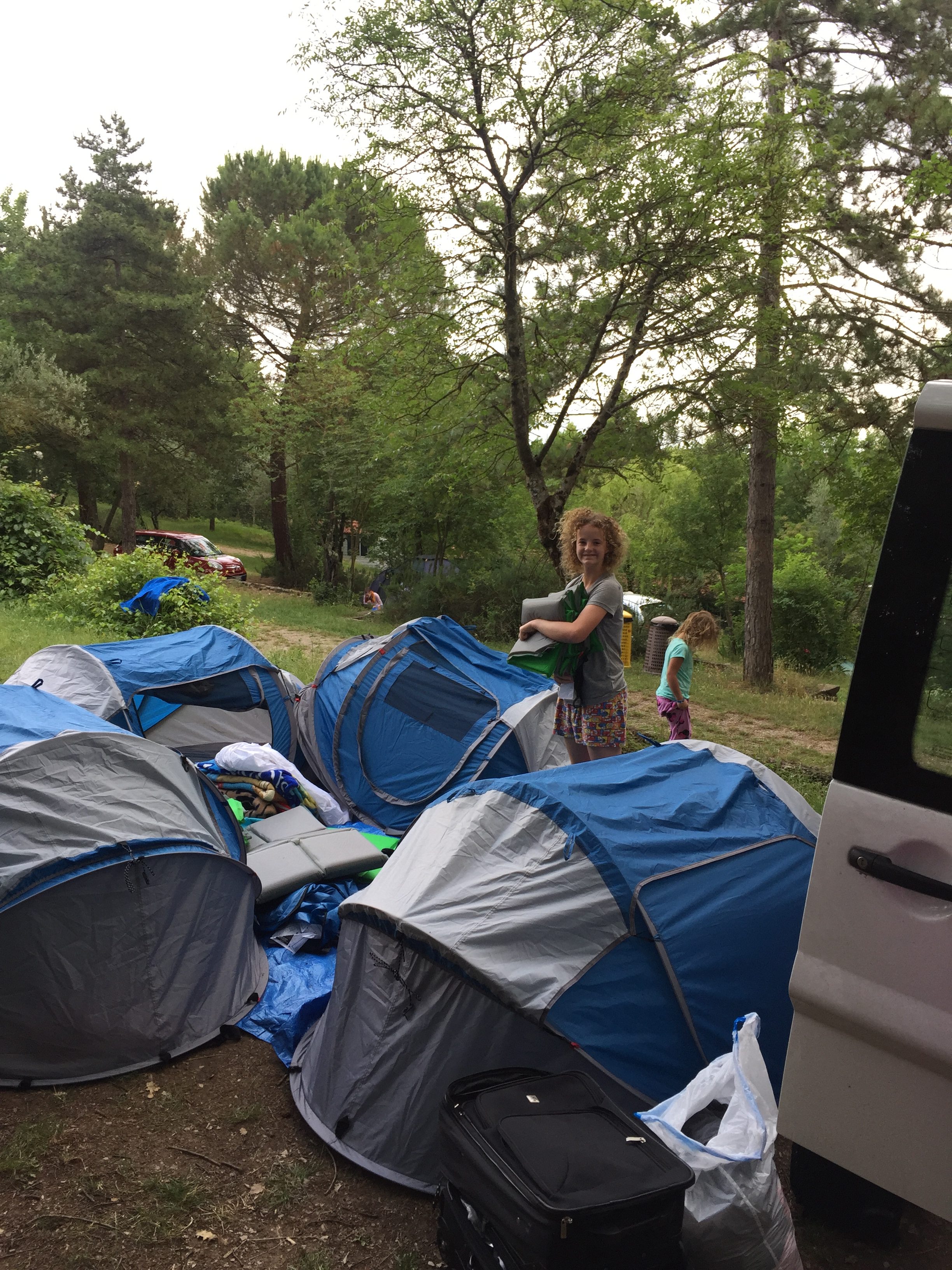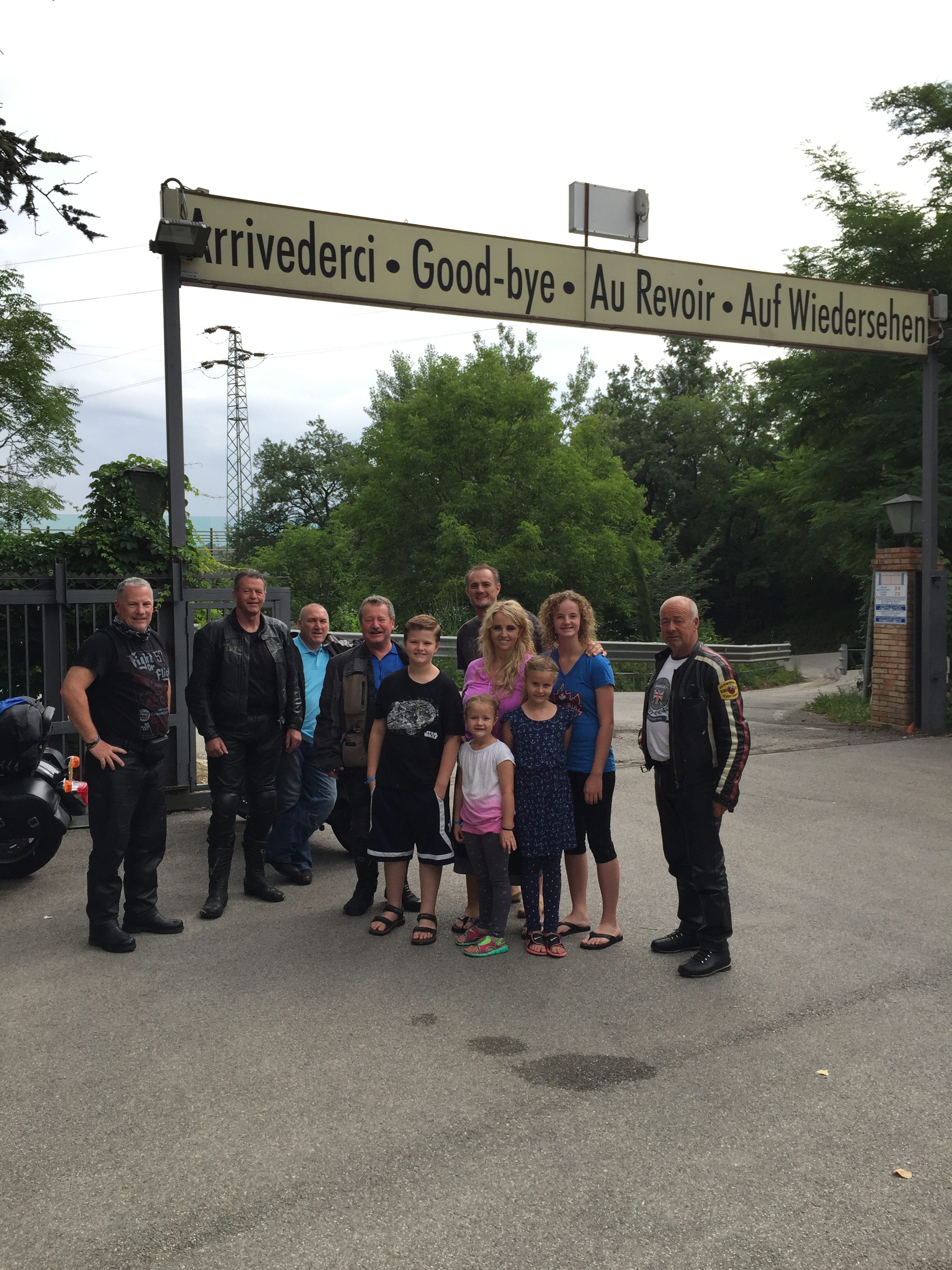 People:  In Europe, for better and sometimes for worse you are with fellow campers.  There is an occasional crying baby.  But, there are quiet hours in the camp and our experience has been that people are very respectful of it. Some places take this very seriously and demand quiet during certain hours.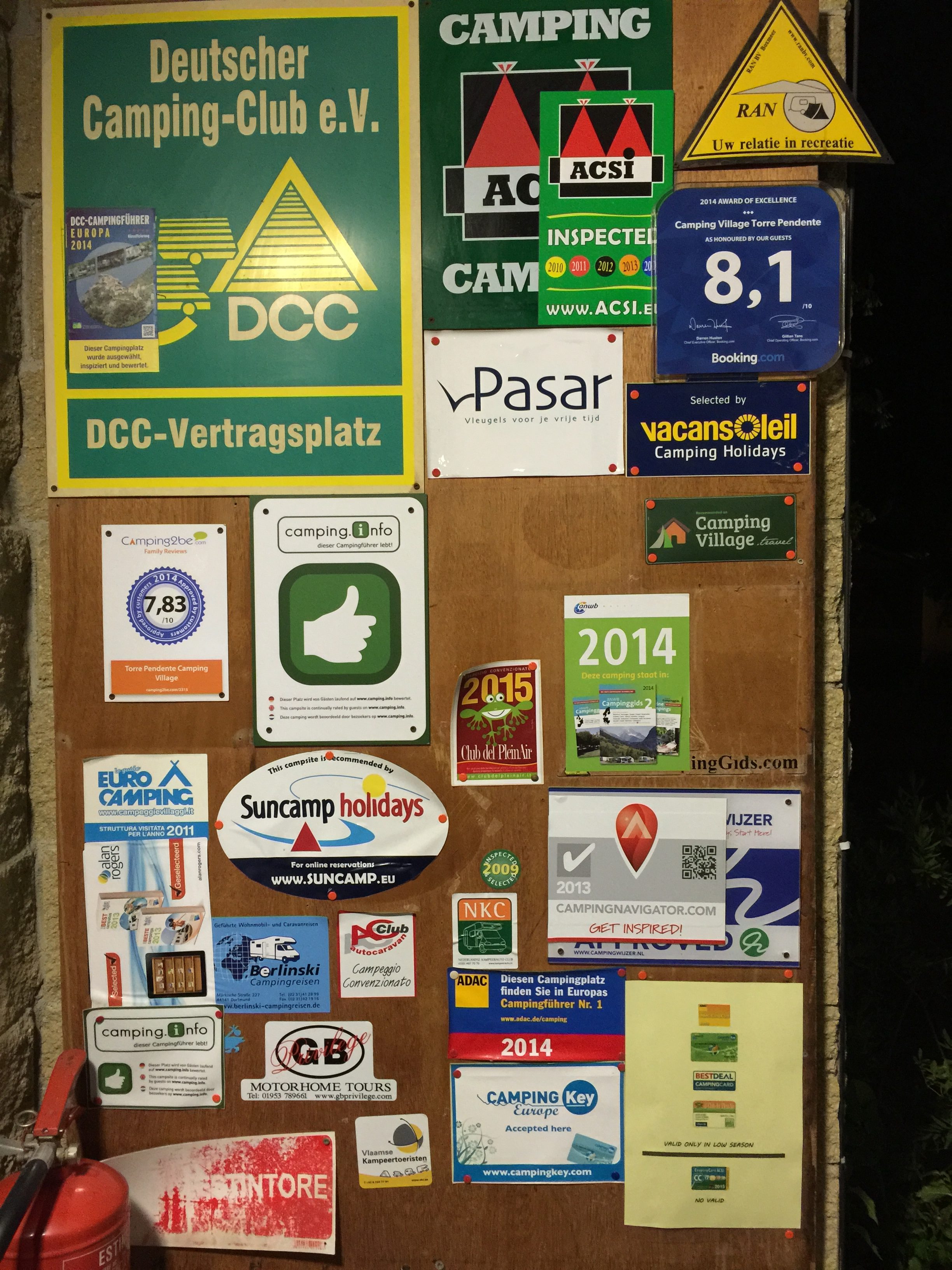 Concierge: There is an occasional ranger in America if you want to ask about the location of a hike or a trail.  In Europe, each camp has a front desk with someone to answer your questions.  They have maps, tips for getting in and out of the city, and to answer your questions.  They are used to tourists and most speak English.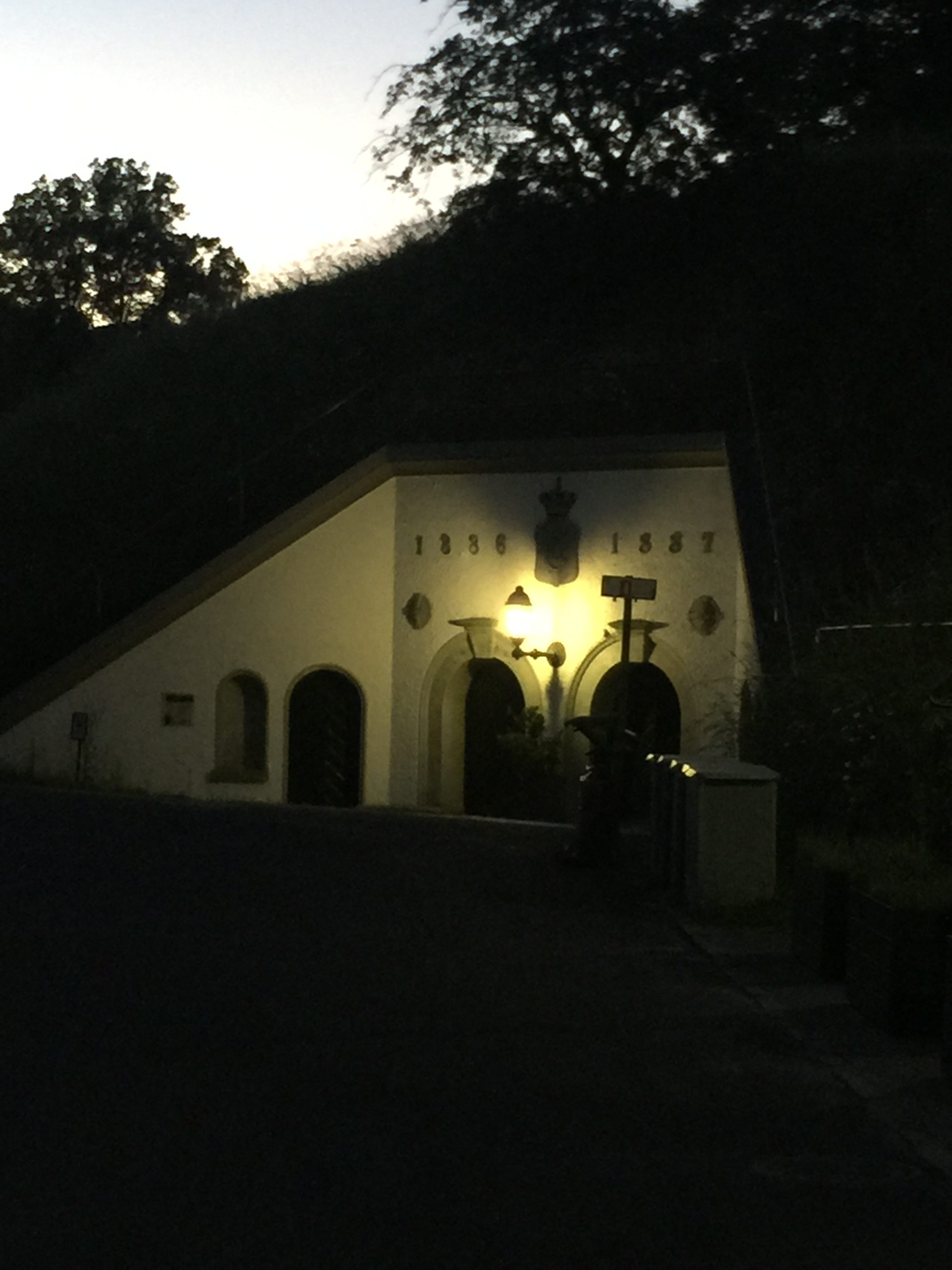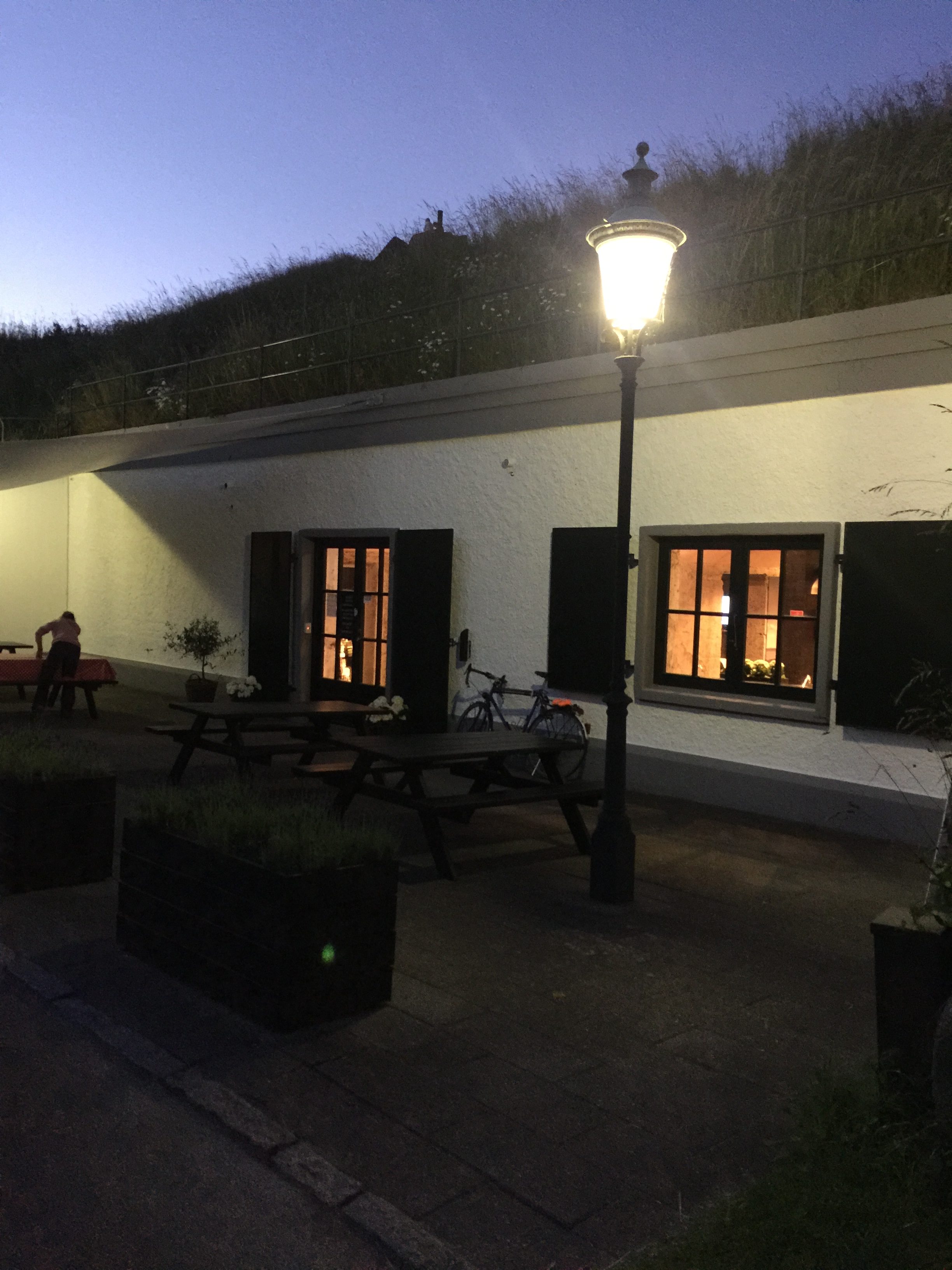 Toilet Paper/Bathrooms-no reason to provide your own. It is provided for you inside the toilet and shower blocks. They are much cleaner then American restrooms. There are lots of mirrors. They have electricity so you can blow dry your hair or charge your phone. And they have showers! No need to skip showering. The showers have a small changing area outside of the shower so you can have your privacy while changing. The standards are much higher then restrooms in America. There are no lines and it is very quiet.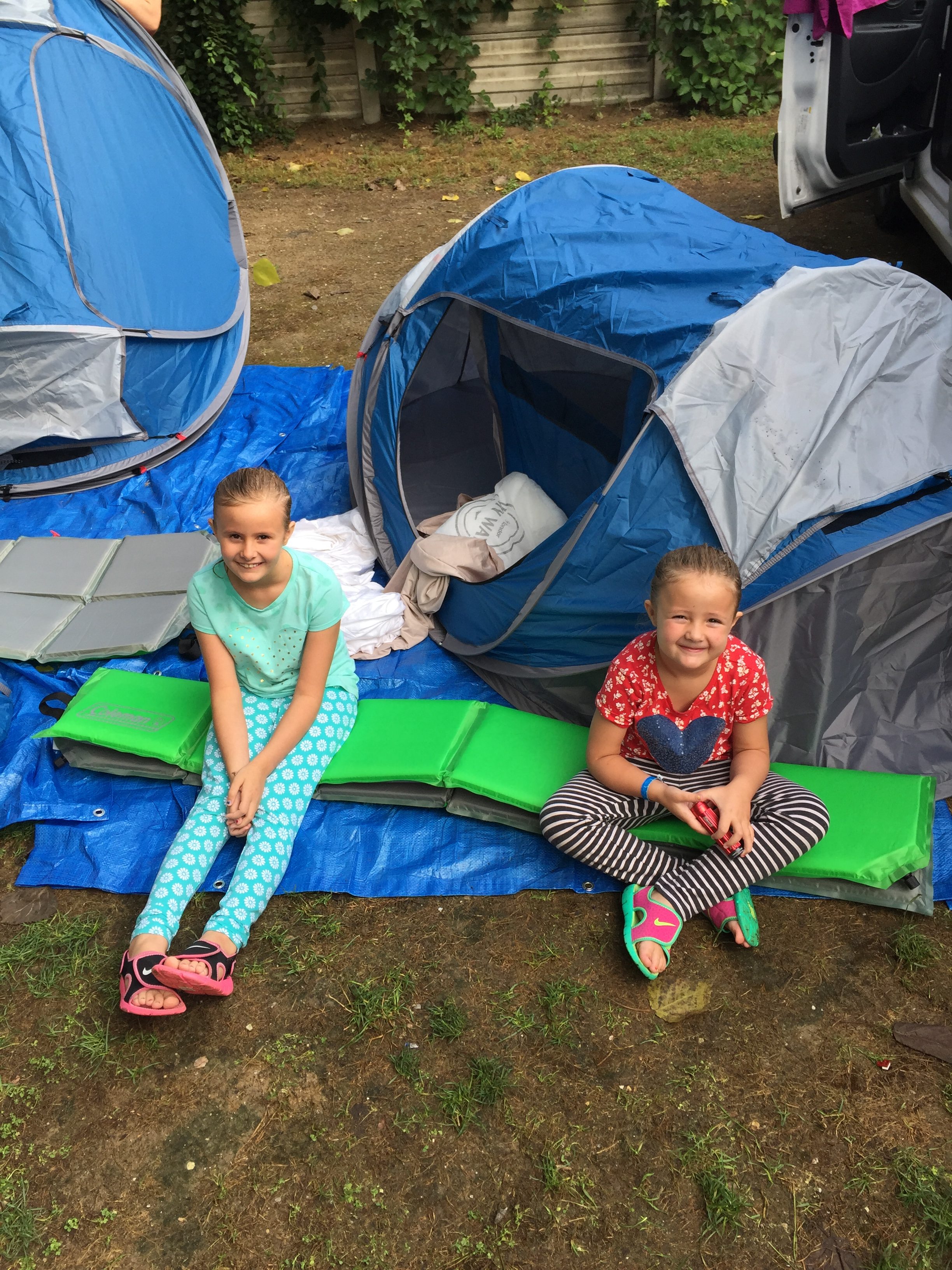 Camping in Europe is the key to visiting Europe with a big family. Campsites in Europe are well-done, clean, and have many of the amenities that American camping lack. We are hooked!