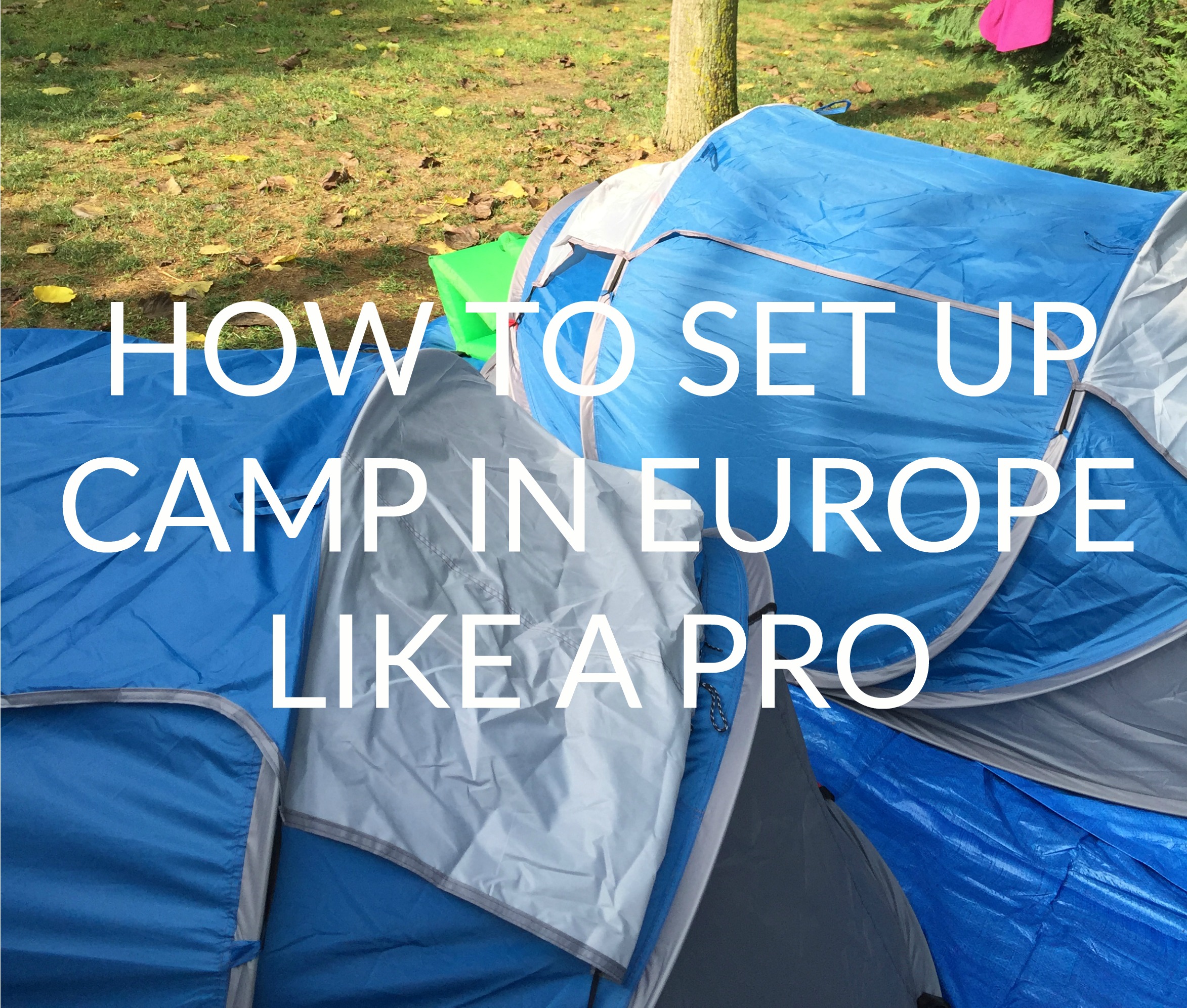 In our latest Europe excursion this summer, we moved our camp in Europe around almost nightly. That means that 15 different nights were spent in 15 different places.  This required the setting up and moving of 8 people and all of their belongings every night and morning. Naturally, that meant that the set up had to be done quickly. In some cases, it had to all be done in the rain.  At night, we were exhausted from our excursions and just wanted to plop down and go to sleep.  In the morning, everyone was anxious to get on the road and off to the next adventure.
A few things that have helped make the camping set up and take down easier with a family: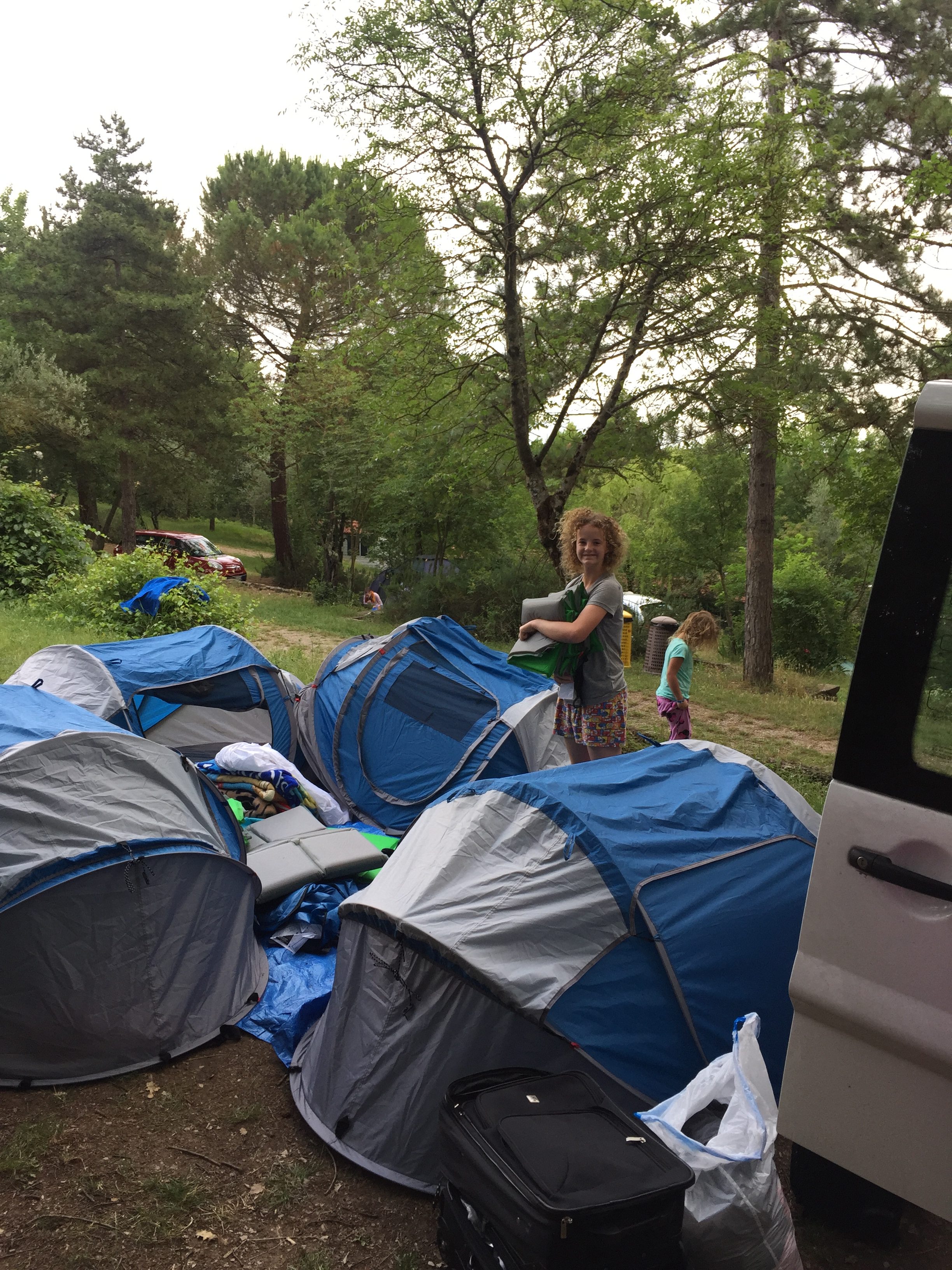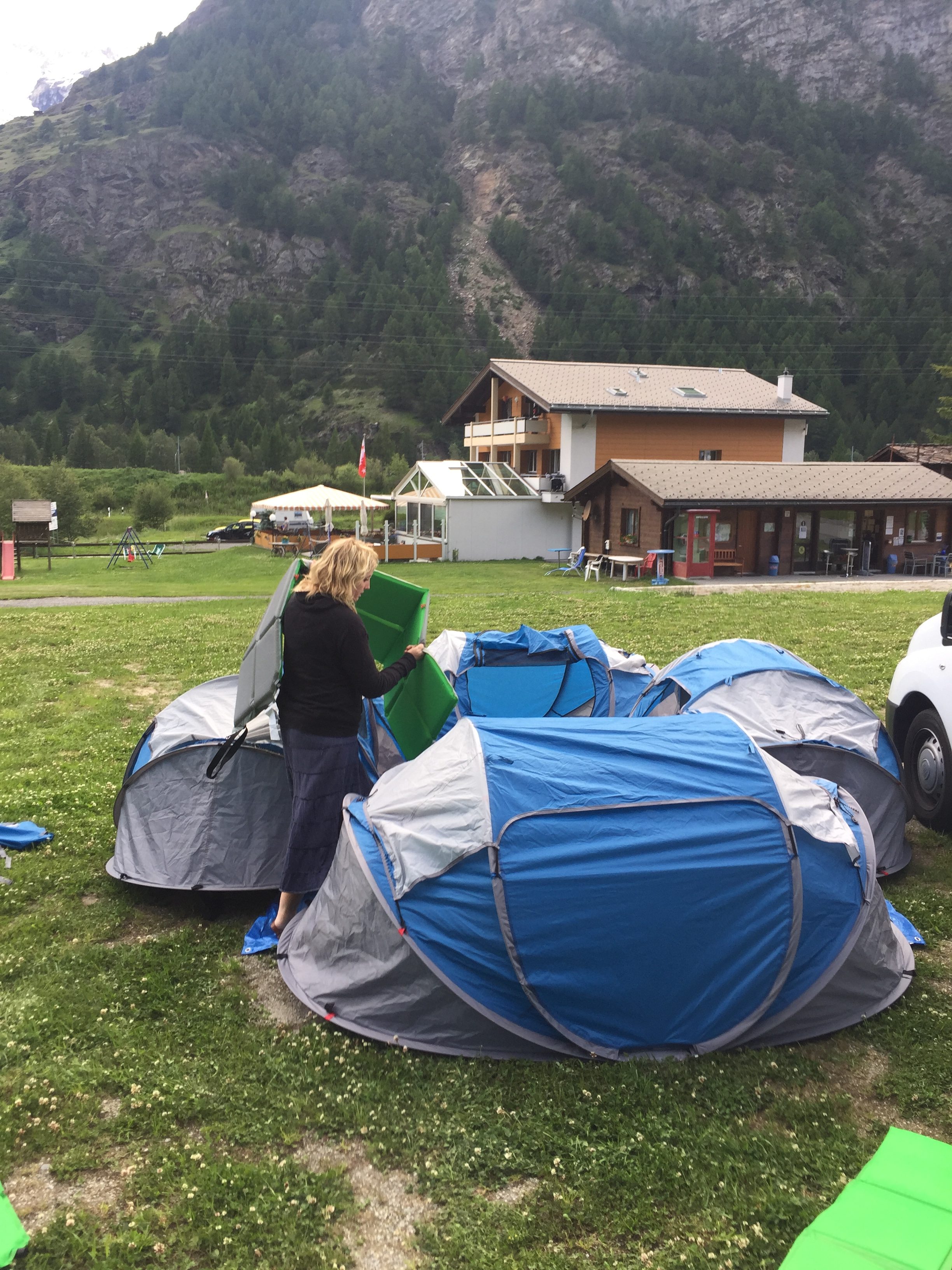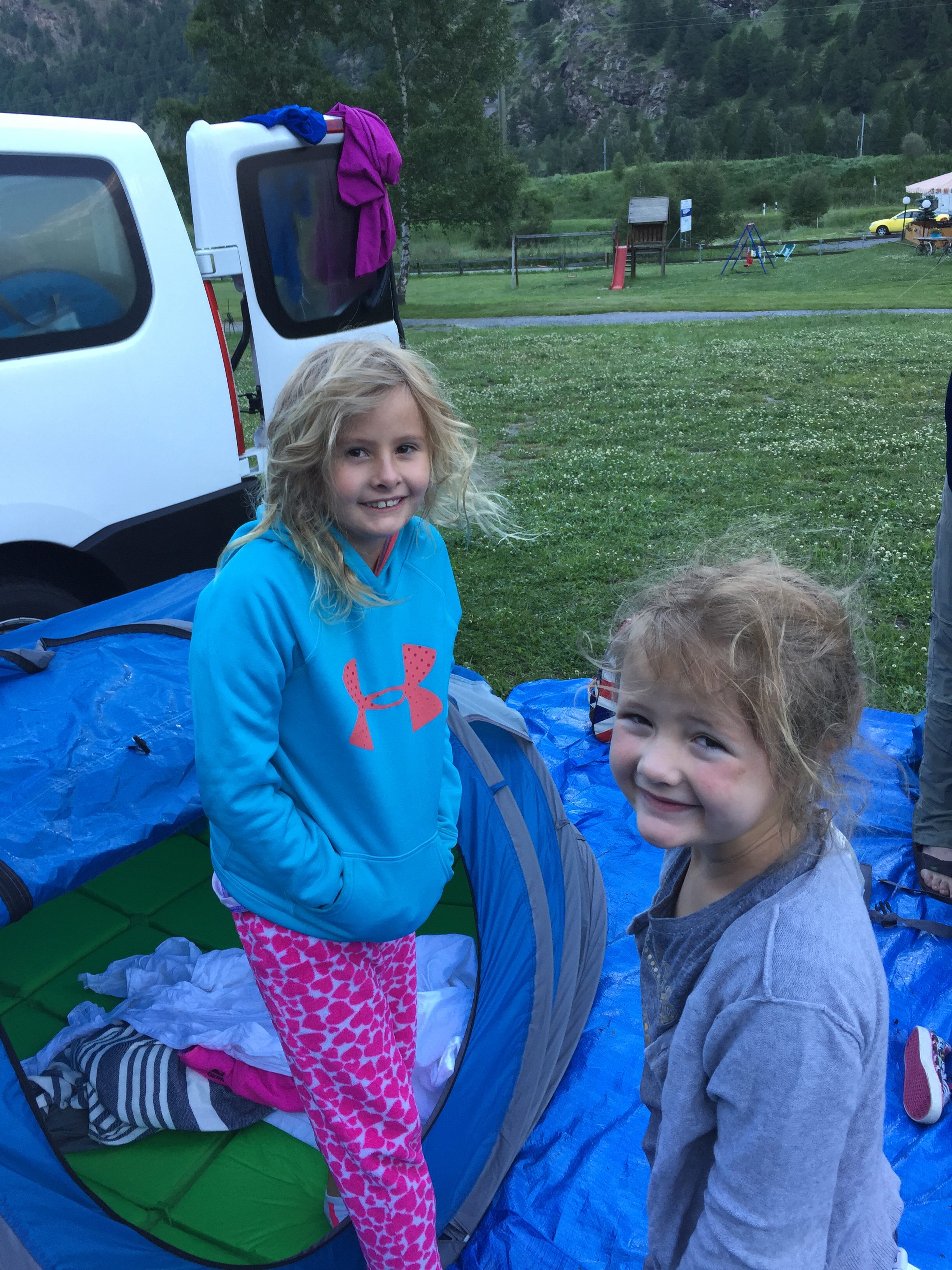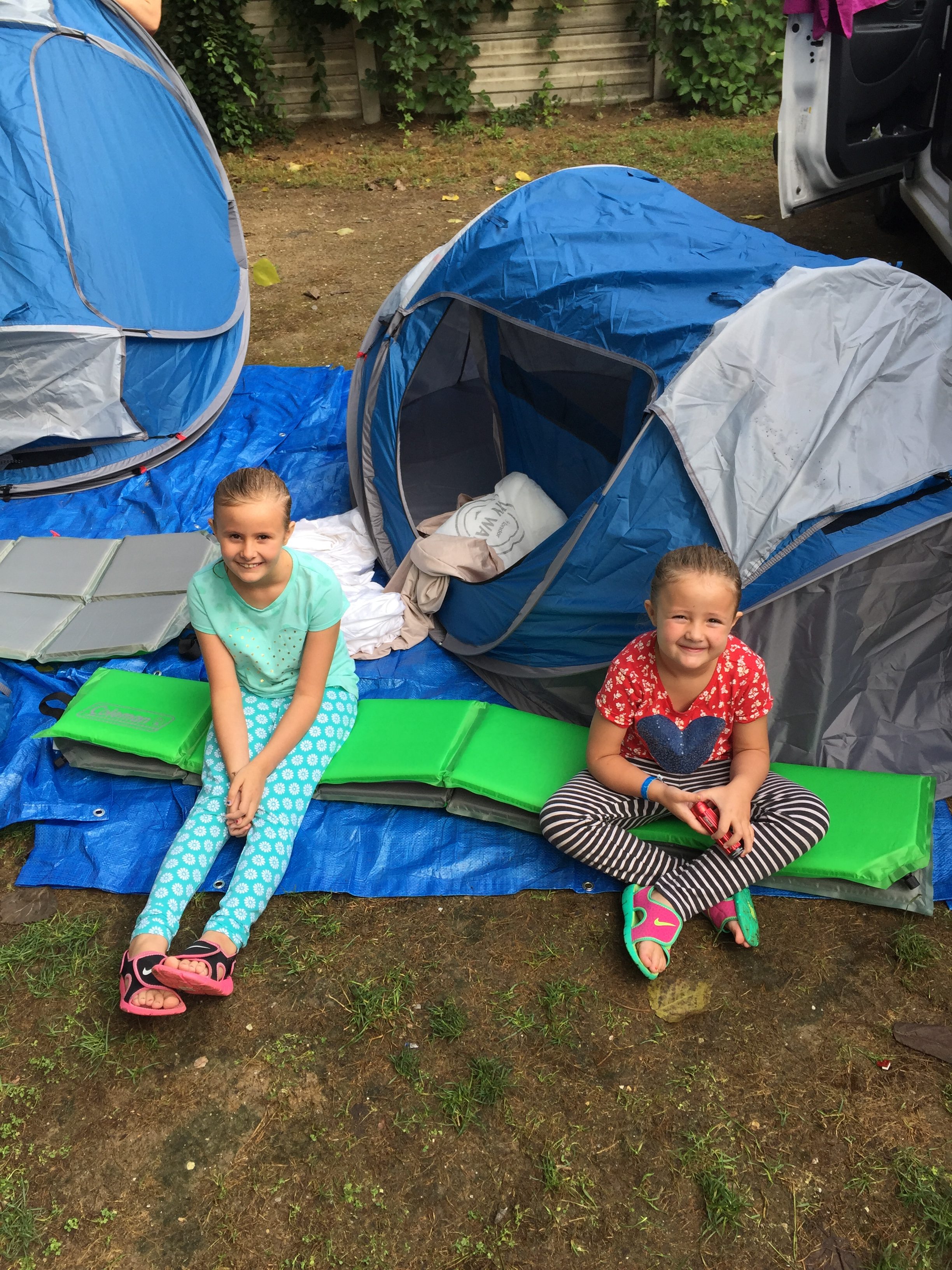 1. A pop up tent: This is the best kept secret to efficiently camp in Europe. We bought 4 pop up tents at (similar) SAMs club for 70.00 each.  They are small enough and light enough to go through the checked baggage at the airport with no extra fees.  The beauty of these tents is that you just simply unzip them from their covers and throw them out. They literally pop up and are all set up and ready to go in 3 seconds. We did not want the set up and take down of a complicated tent at the end of a long day.  These tents are a life savor for weary travels at the end of a long day.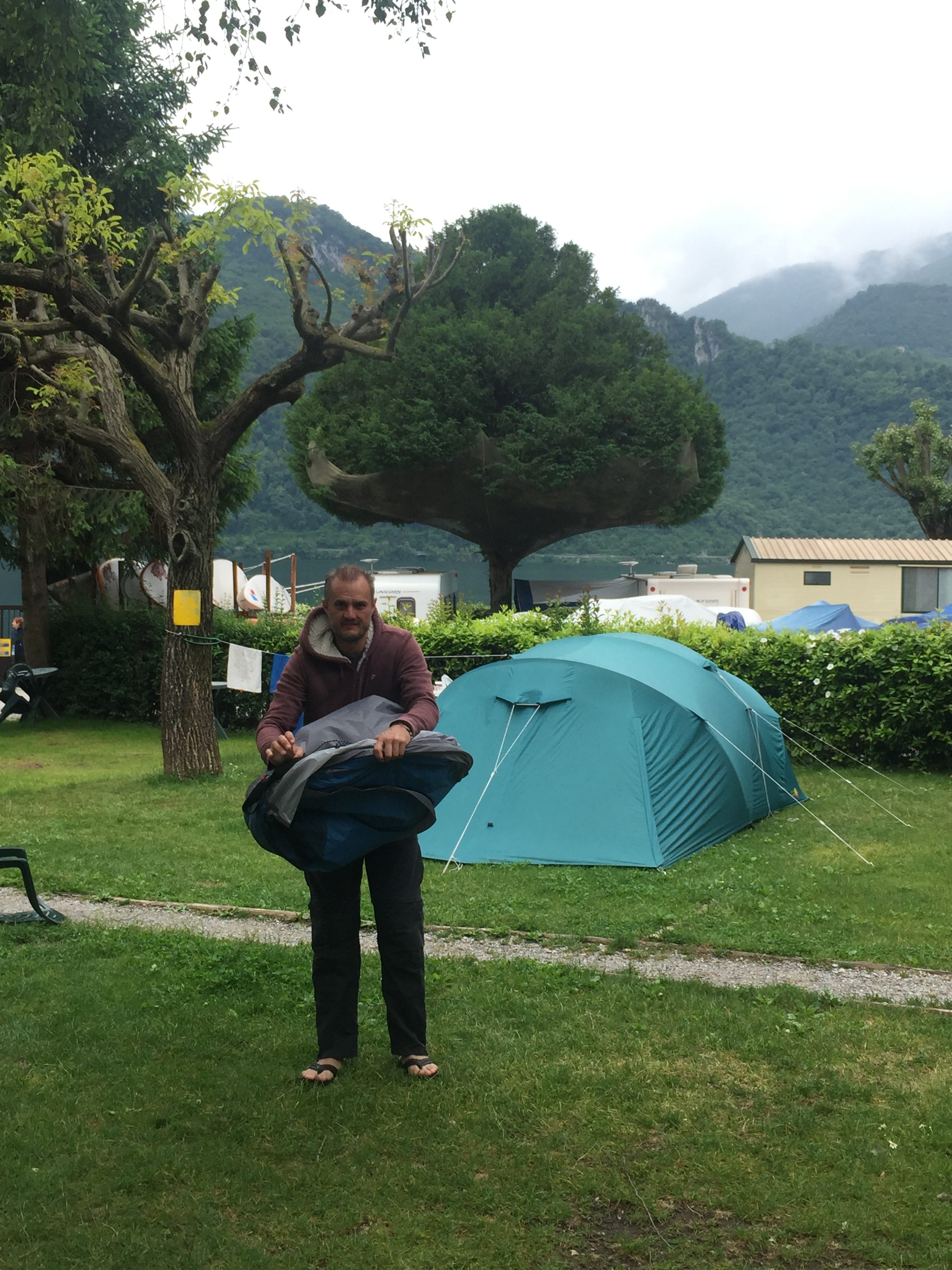 2. When we camp in Europe, everyone has a job: everybody helps.  When we get to a campsite, my job is to check us in. Next, my husband finds the best place for the tents to go and lays out the tarps. We set up our tents in a circle with the doors facing each other. One of the older kids undoes the tents and throws them out. The little kids are good at blowing up the sleeping pads. Another person starts distributing blankets and sleeping bags. With all of us helping, we can set up our entire camp in 15-20 minutes.
The take down in the morning is much the same.  Someone deflates the sleeping pads, someone rolls up the sleeping bags, and someone else starts loading the car. It is a team effort.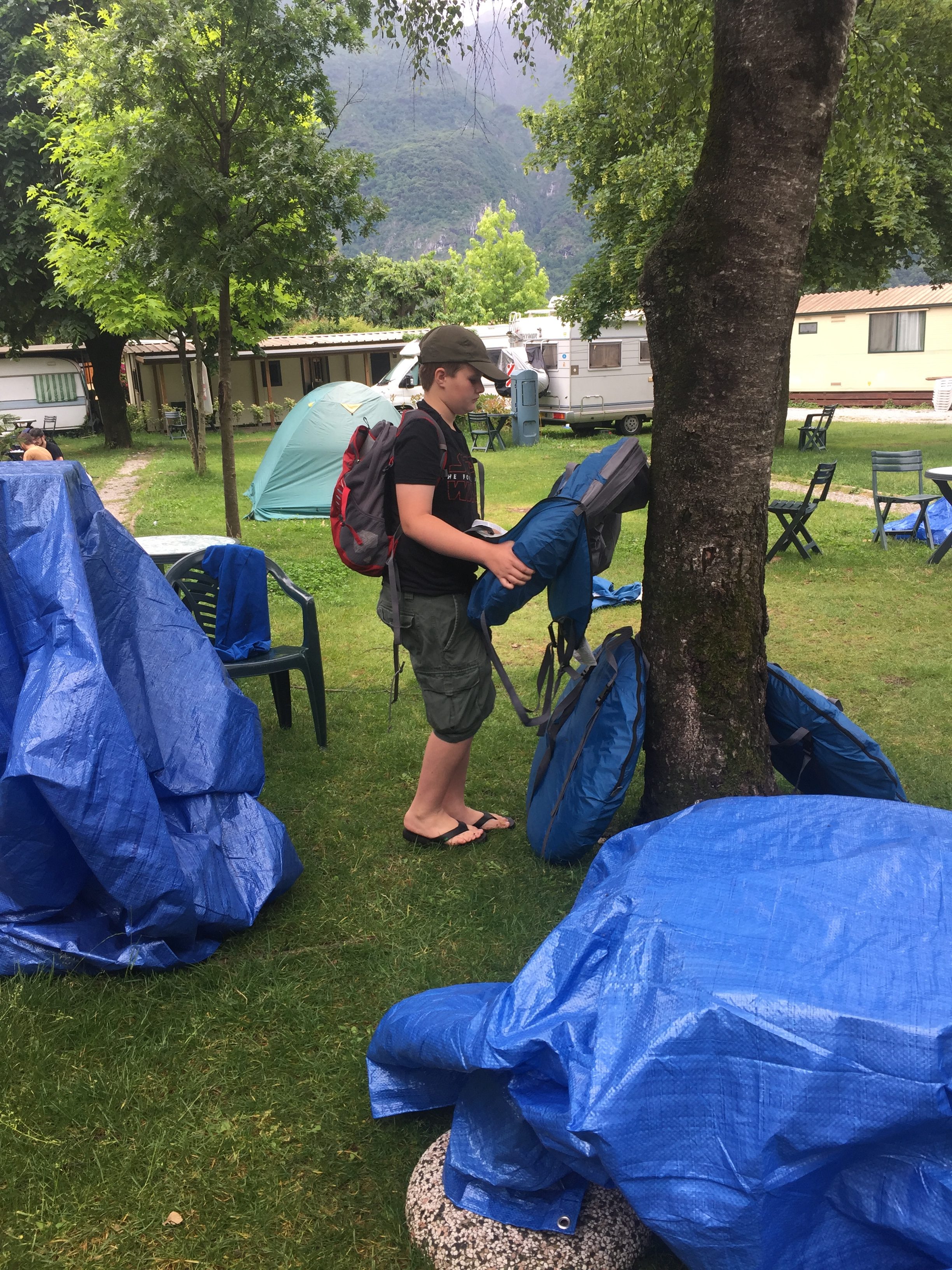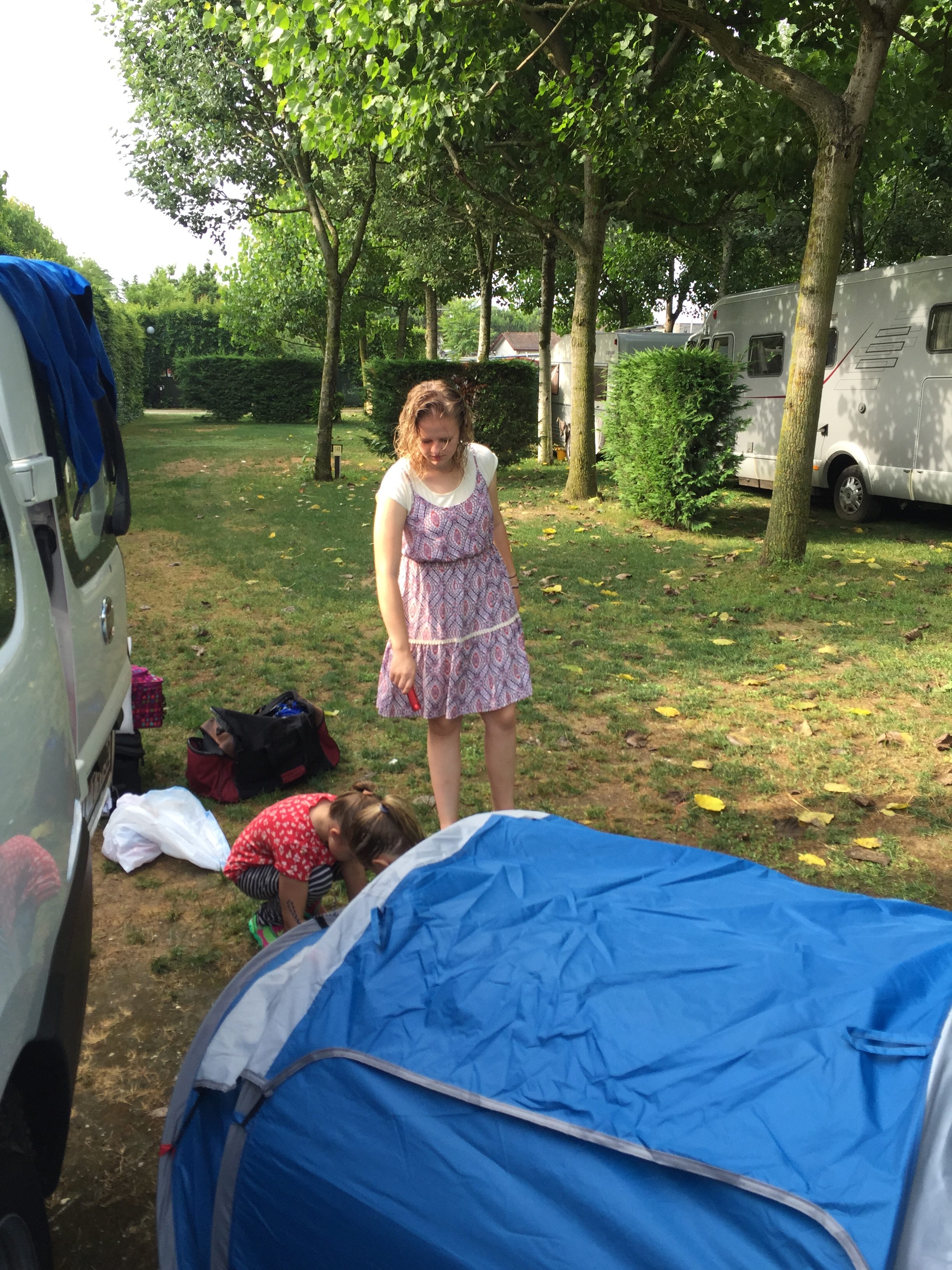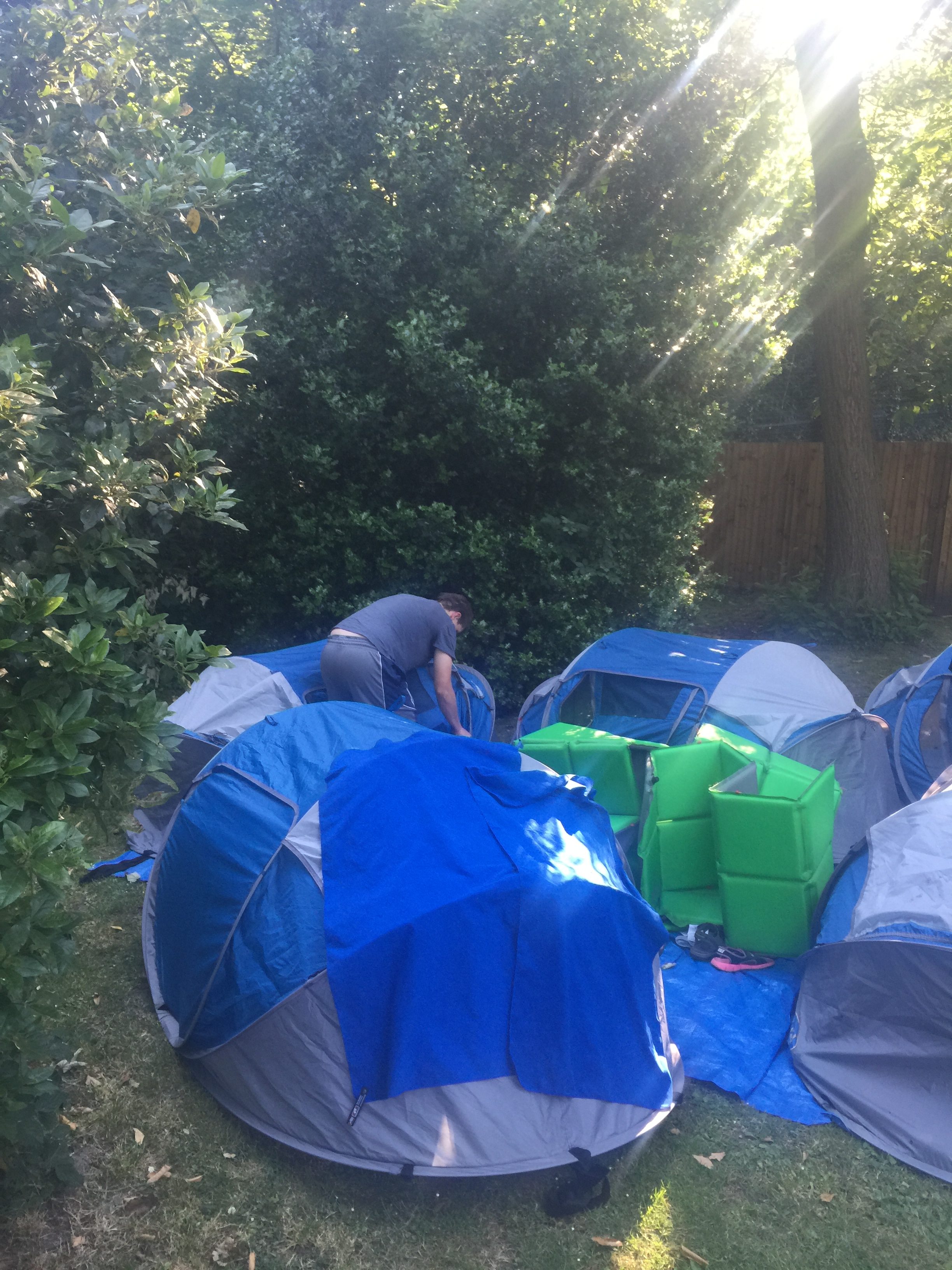 3. Everyone must contribute. Camping in Europe can sometimes be unpredictable. Sometimes the set up is done in the rain. Sometimes the set up is done in the dark. Sometimes someone is on someone else's nerves. When we come back from a long day, everyone has to contribute to setup camp. Everyone has to learn that if they want to get to their own warm sleeping spot to sleep faster they have to start blowing up everyone's sleeping pads.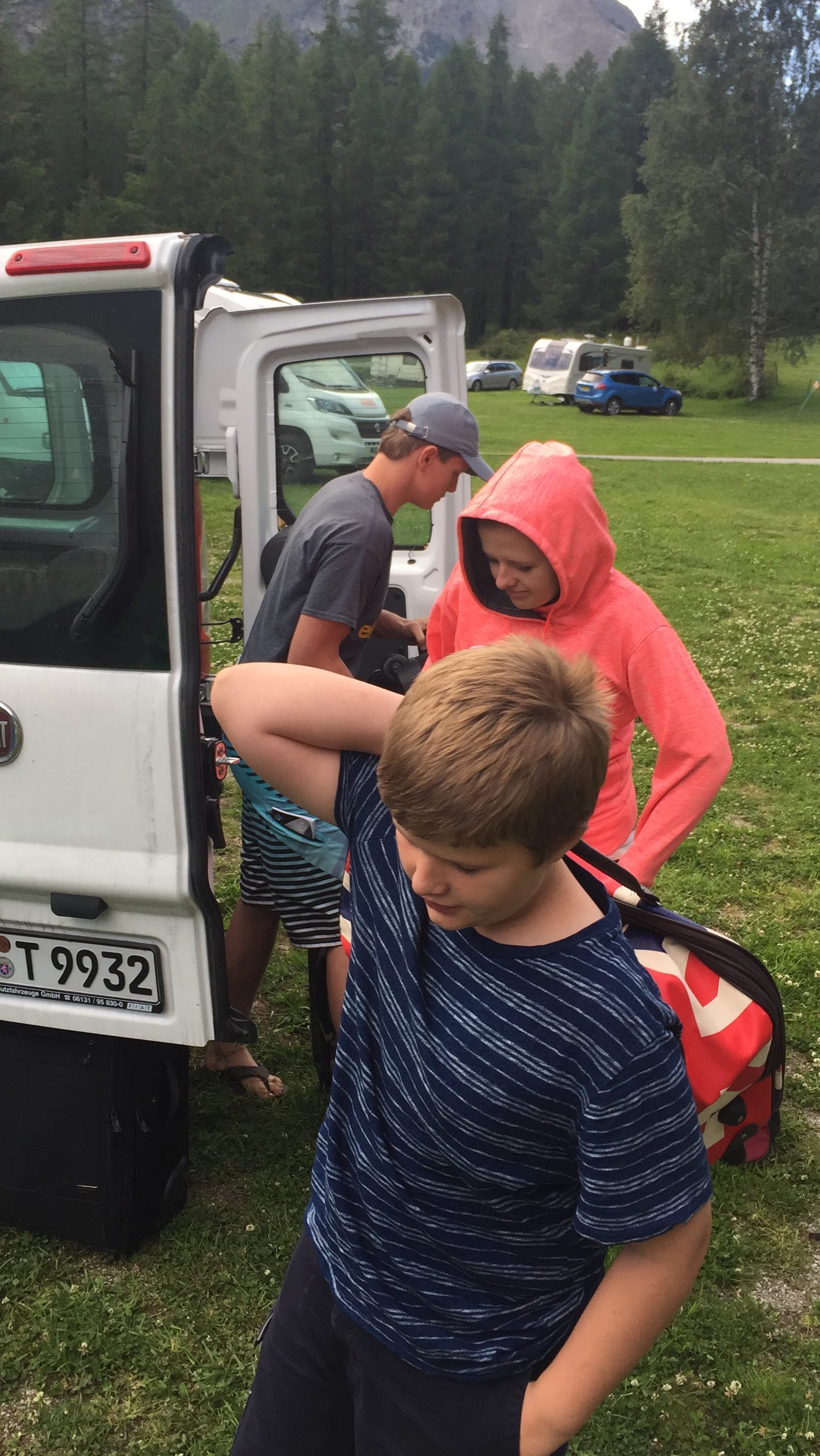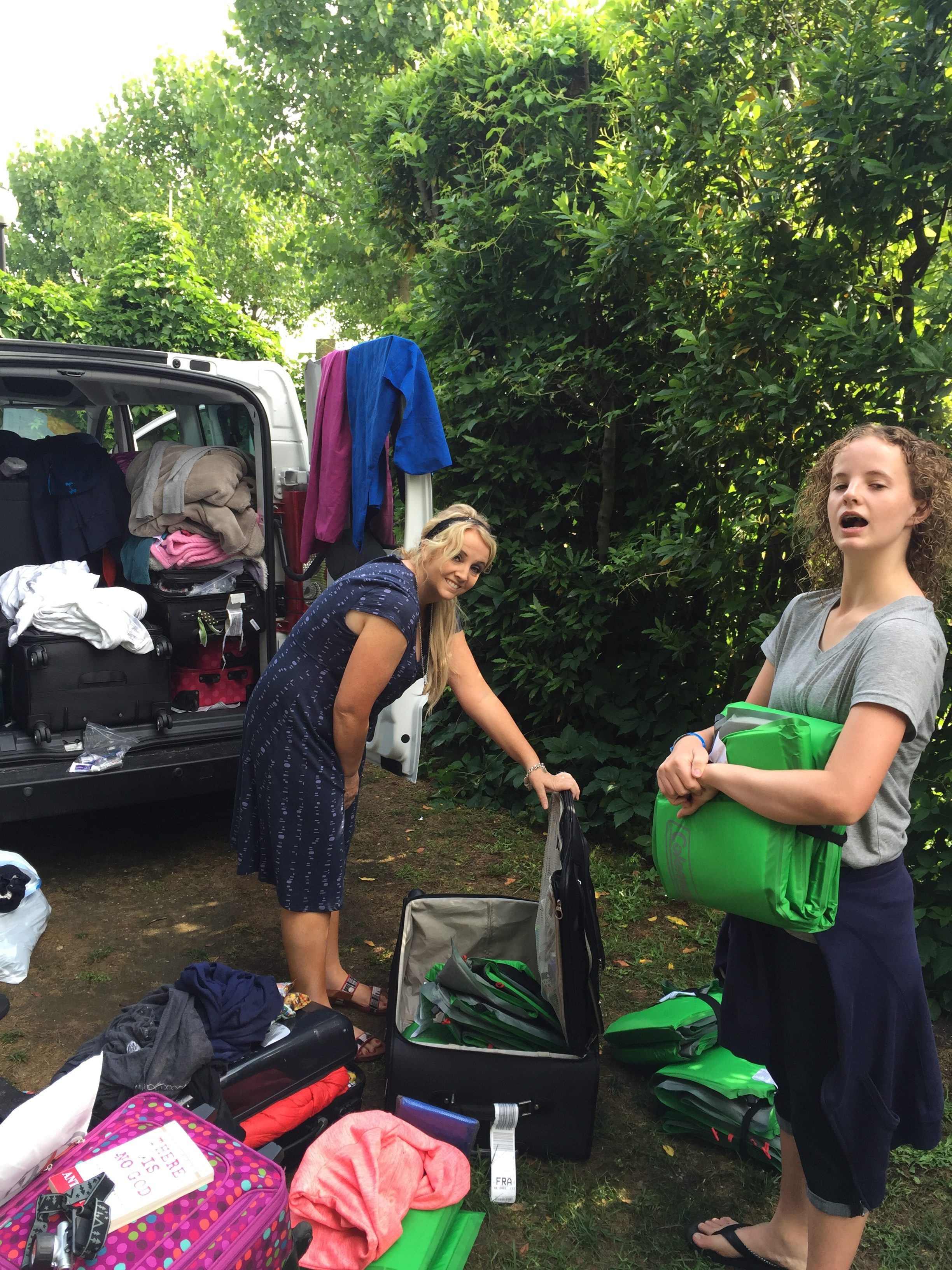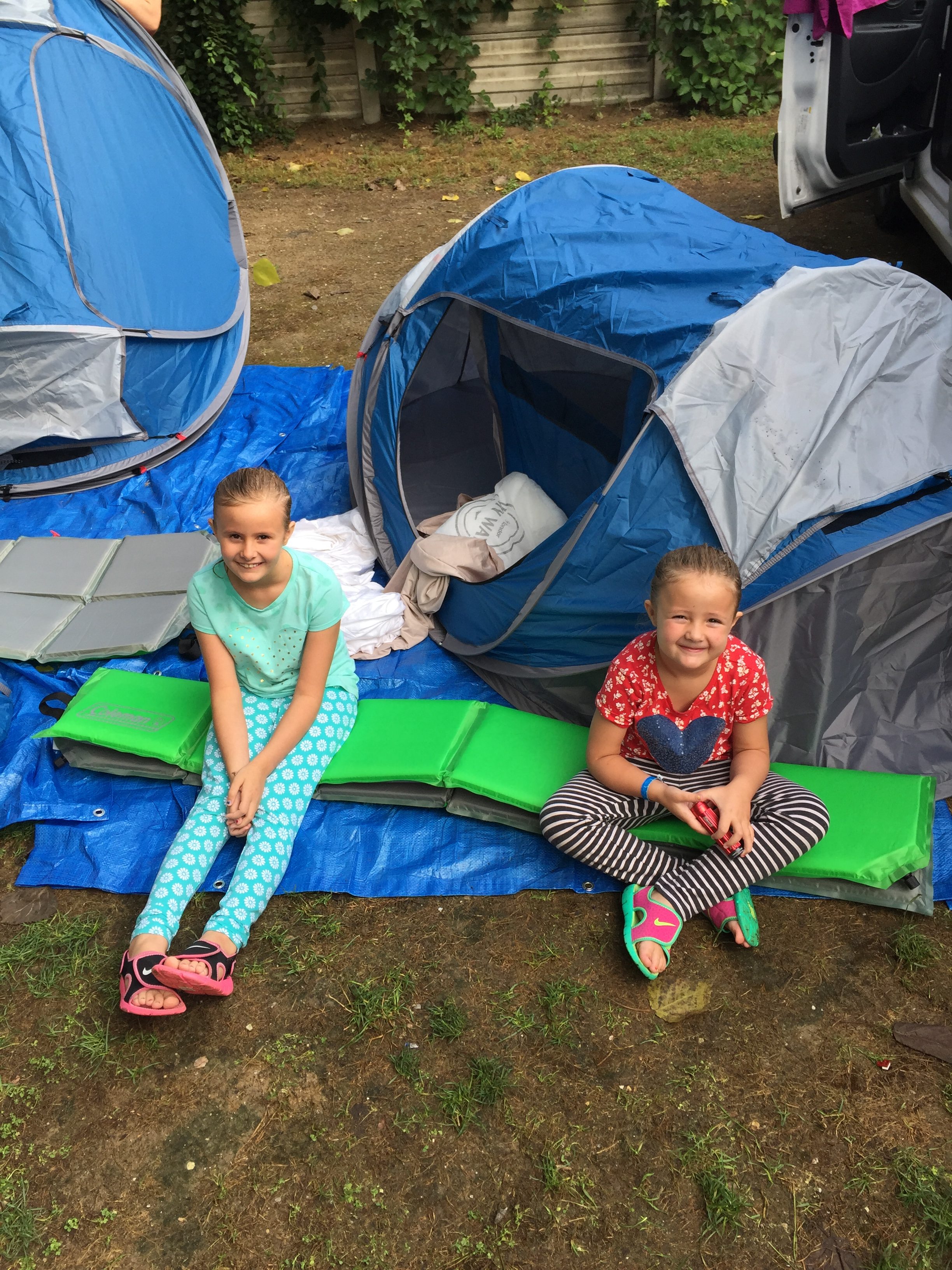 We are the first to admit that camping in Europe isn't always smooth sailing. But camping in Europe isn't just about seeing the amazing sights of Europe: it's about bonding together as a family. Overcoming the obstacles together are often the most memorable part. We laugh now about the nights with the rain, or freezing near the Matterhorn mountain in the Alps.
But there are also perfect nights. Your camp is all set up. The children are whispering together in their tents. The weather is perfect. You are lying there looking for stars and talking about your plans to visit Florence the next day. Camping in Europe is a most excellent adventure.